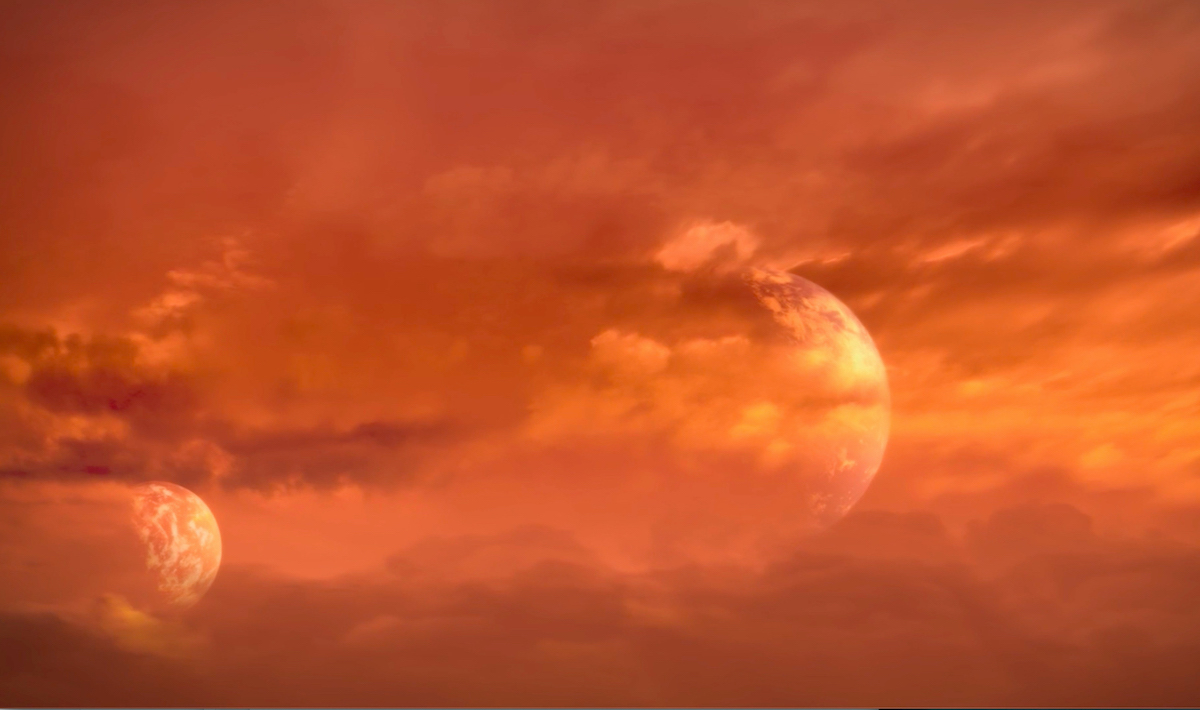 (The 2021 SXSW Film Festival kicked off March 16 and ran through the 20th, all online. Hammer to Nail has tons of coverage coming your way so stay tuned! Like what you see here on Hammer to Nail? Why not give just $1.00 per month via Patreon to help keep us going?)
Scheduled to be launched in October of this year, the James Webb Space Telescope represents a monumental achievement in humanity's interstellar ambitions. An infrared observatory stationed in a geocentric orbit far from Earth (and aimed away from our Sun), it will add to what we can already do with the Hubble (it is 100 times more powerful, in fact). The hope is that NASA scientists can use the new device to better study the TRAPPIST-1 solar system, a mere 39 light-years away and a potential source of habitable planets (or at least one, anyway). 
In his new documentary The Hunt for Planet B, director Nathaniel Kahn (The Price of Everything) follows those behind the Webb's inception and assembly, allowing them plenty of cinematic room to discuss their beliefs in its potential. Kahn also examines the history of modern astronomy, profiling the many women who have driven the field forward in recent years. Even as he points his lens in the direction of the stars, he simultaneously remains grounded in the need to maintain our own world as best as we can. No matter what the future holds, it's currently the only home we have.
Among the featured scientists are MIT's Sara Seager, UC Santa Cruz's Natalie Batalha, Harvard and MIT's Clara Sousa-Silva, SETI's Margaret Turnbull and Jill Tarter (the model for Jodie Foster's character in the 1997 Contact), and Northrup Grumman's Amy Lo, among others. Men such as NASA's Gregory Robinson and NG's Jon Arenberg also play important roles (indeed, Arenberg runs the unit directly building the Webb), but this is clearly the female scientist's show. Another man, Charles Darrow, mysteriously continues to make appearances, throughout, listed merely as an "amateur astronomer," setting up his telescope on the shores of Massachusetts's Walden Pond. His presence is finally explained at the end in a way that reminds how much life on Earth should matter, even as we gaze into the cosmos.
And that is the constant dramatic tension in the movie: do we plan for the next step in our evolution, or repair the planet where all of that evolution has so far taken place? Do these two questions need to be in opposition? Turnbull very much enjoys her rugged outdoor life, tending to her bees and reveling in nature. And yet she yearns to find that link to life outside our solar system. She's not alone, as everyone persists in their search for the final frontier.
Beyond these metaphysical discussions, Kahn treats us to the fascinating procedural of how the Webb is constructed. Each part must be carefully tested, since once the telescope leaves Earth, if something doesn't work, it will be next to impossible to repair. He also brings in instructive animations to illustrate what the telescope will look like in space, as well as what our subjects believe the TRAPPIST-1 system has in it. Whatever ultimately happens, the journey here is the thing, and it's a gripping one. Planet B, here we (hopefully) come!
– Christopher Llewellyn Reed (@ChrisReedFilm)