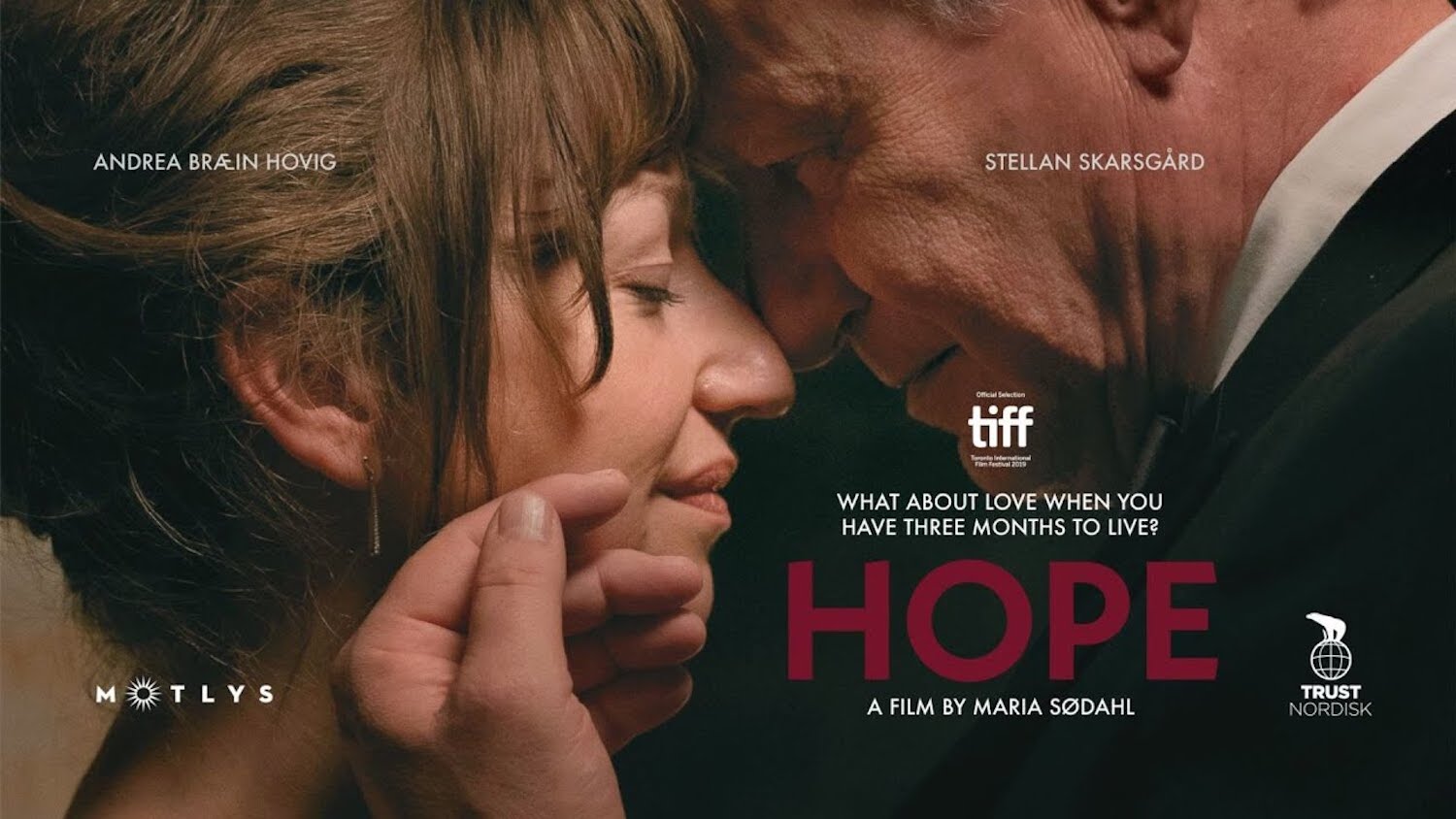 (The 2019 Toronto International Film Festival, or "TIFF"  runs September 5-15. Hammer to Nail has boots on the ground with Matt Delman and Chris Reed covering so keep your browser pointed here! Like what you see here on Hammer to Nail? Why not pay just $1.00 per month via Patreon to help keep us going?)
Norwegian director Maria Sødahl's Hope, loosely based on her own autobiographical experience, tells the story of a fortysomething woman – a professional theater artist who is a mother of three and step-mother to another three – as she receives what seems like a devastating, fatal cancer diagnosis. What makes it even worse is that this comes just before Christmas and barely a year after a previous cancer was deemed to be in remission. To top it all off, neither she nor her romantic companion – father to all six children – feel all that romantically towards each other, anymore. The stage is set for a horrific drama where bad things happen to good people and we wallow in the misery of their grief.
Fortunately, Sødahl, despite her personal stake in the narrative – or perhaps because of it – understands that the tragedy of death arises out of the joy of life. And so, neither she nor her stand-in protagonist back away from a fight. As played by Andrea Bræin Hovig (An Affair), Anya is fierce in her determination to make the most out of the time she has left and to find any way to stave off the medically inevitable. Battling ahead, she also grows closer to her distant partner, Tomas, played by Stellan Skarsgård (HBO's Chernobyl), who more than rises to the occasion. United in their renewed love, they seek a better outcome than that predicted by the doctors.
It's not easy to make a film about a life-threatening illness that is as rich and joyous as this one can be, perfectly balanced at other times by the very real stakes. Hovig and Skarsgård are both excellent, their rapport speaking of years of cohabitation and habit. The children, young and old, are equally solid, their pain driving Anya's determination to survive at all costs. By the end, no matter the outcome, we recognize that we have spent time in the company of people worth knowing, and of a director who values our time spent watching her story. Our hope in Hope is more than justified.
– Christopher Llewellyn Reed (@ChrisReedFilm)
Like what you see here on Hammer to Nail? Why not pay just $1.00 per month via Patreon to help keep us going?