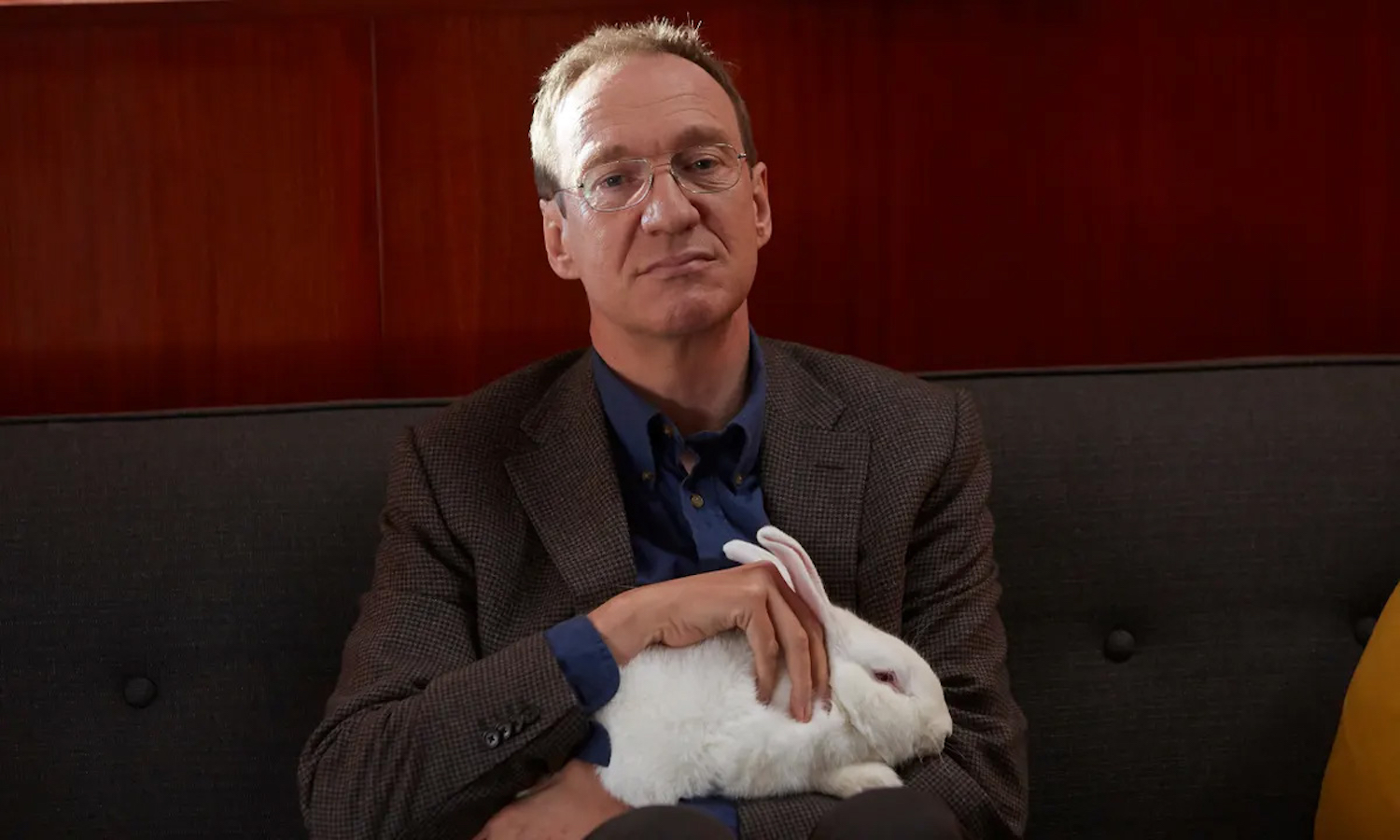 (The 2019 Toronto International Film Festival, or "TIFF"  runs September 5-15. Hammer to Nail has boots on the ground with Matt Delman and Chris Reed covering so keep your browser pointed here! Like what you see here on Hammer to Nail? Why not pay just $1.00 per month via Patreon to help keep us going?)
The cinema of Atom Egoyan is the cinema of trauma and grief – twin pillars of much of the human experience – and their effect on the psyche when left to simmer and transform into inchoate rage. Time and again, Egoyan has deftly explored his favorite topics in profound ways, in films like the 1994 Exotica, the 1997 The Sweet Hereafter and beyond. Yes, the stories are often heartbreaking, but the director never descends into maudlin treatments that merely wallow in misery. Rather, what fascinates him is the resilience of survivors and the coping mechanisms by which they learn to function, however much their emotions roil beneath the surface.
In his new film, Guest of Honour, Egoyan trains his lens on a father-daughter duo, played by David Thewlis (Regression) and Laysla De Oliveira (Lea to the Rescue), circling around their fraught relationship with the fractured narrative timelines he so frequently favors. We first meet Veronica (De Oliveira) as she visits a Catholic church to arrange for her father's funeral, sitting down with the parish priest (Luke Wilson, Middle Men) to offer information that will help him deliver an appropriate eulogy. The story then flows from their conversation, and we cut to the father, Jim (Thewlis), in the not-so-distant past, in his role as a restaurant inspector, visiting establishments to determine whether they meet health codes. Jim is an odd, withdrawn, sort, damaged not only by the loss, long ago, of his beloved wife (Veronica's mother), but also by Veronica's imprisonment.
As we will discover, both father and daughter have never fully processed their feelings in the wake of the death of spouse and mother. Veronica's own sorrow was compounded by what she perceived as the complicated romantic entanglements of her father in the wake of mom's cancer diagnosis. And though she grew into a functioning adult with a good job – a high-school orchestra leader – the stage was set for the missteps that land her in prison, thereby doubling not only her own torment but that of Jim, as well. By far the worst tragedy of all, however, is the failure of Jim and Veronica to communicate, leaving them no choice but to choke on the bile of despair.
Despite the omnipresent sadness of the script, there is vibrant life on display, too, whether in flashback or present. Thewlis is a brilliant performer, always able to twist despondency into something else with an arched brow or sardonic smile, and there is real humor in many of his restaurant inspections. Jim hasn't fully given up, even if at a loss of what to do with Veronica's own resignation. De Oliveira is also well cast, at first so hard-edged that it's a shock to see her so happy-go-lucky and smiling in her pre-prison scenes. Together, the two actors offer the viewers a perfect lesson in poignant, emotional ebb and flow, the director allowing them room to dance both alone and in a mournful pas de deux. Still at the top of his game, Egoyan proves, yet again, that no one does lamentation quite like him. Guest of Honour deserves full cinematic reverence.
– Christopher Llewellyn Reed (@ChrisReedFilm)
Like what you see here on Hammer to Nail? Why not pay just $1.00 per month via Patreon to help keep us going?