THE CURBSIDE CRITERION: THE FLIGHT OF THE PHOENIX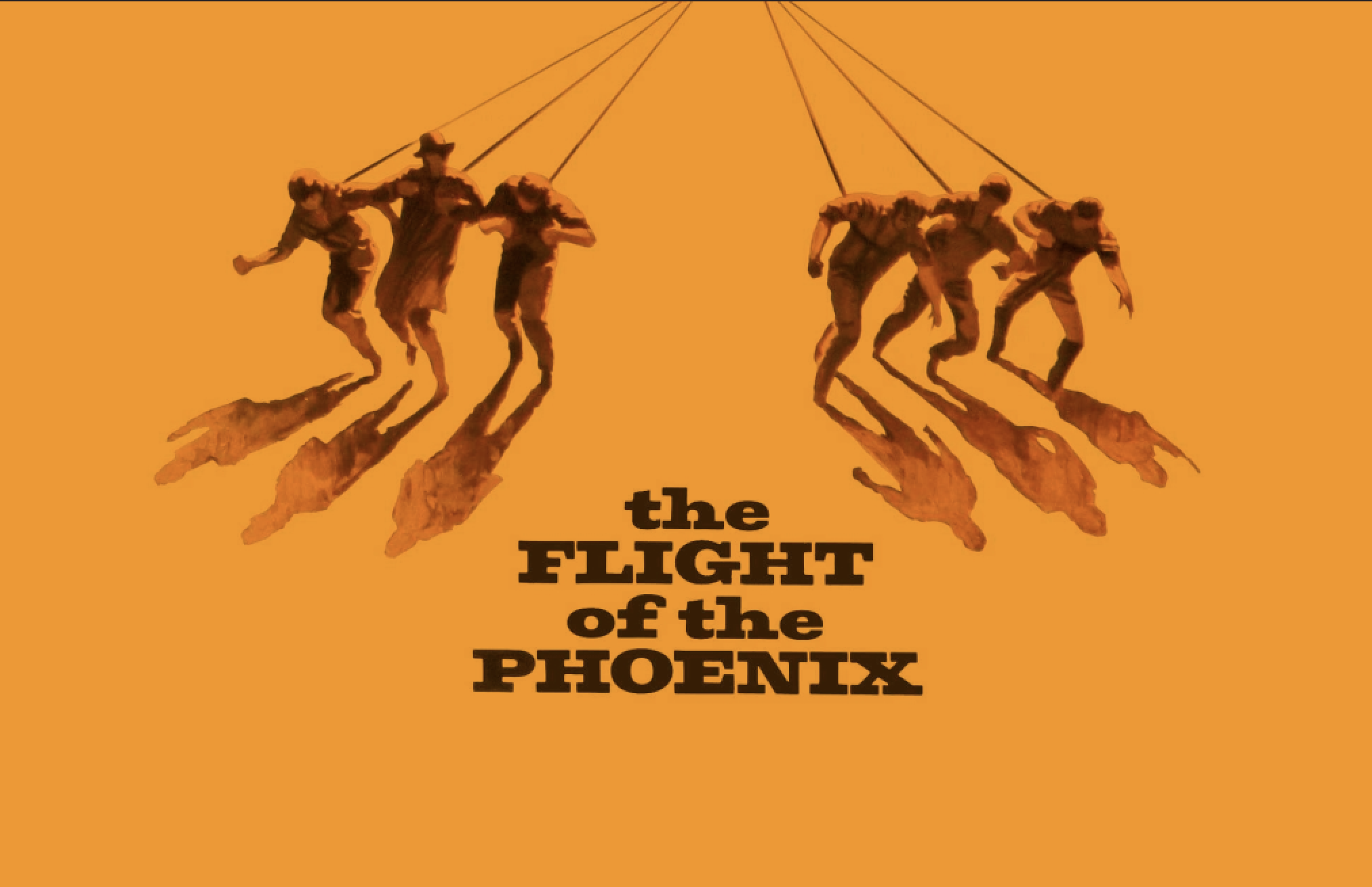 (Here at Hammer to Nail, we're are all about true independent cinema. But we also have to tip our hat to the great films of yesteryear that continue to inspire filmmakers and cinephiles alike. This week ,Brad Cook takes flight with, The Flight of the Phoenix. Seen it? Join the conversation with HtN on our Letterboxd Page.)
Director Robert Aldrich's name doesn't come up often in discussions about the greatest filmmakers of all time, but as Aldrich biographer Alain Silver notes in his discussion with Walter Hill in one of the bonus features on this new Criterion Blu-ray, most people have heard about his most prominent films, which include Kiss Me Deadly, Whatever Happened to Baby Jane?, The Dirty Dozen, and The Longest Yard.
His 1965 film The Flight of the Phoenix likely doesn't come up in such conversations, but it was still worthwhile for Criterion to add it to their collection. Starring Jimmy Stewart and Richard Attenborough as pilot and co-pilot of a doomed flight, the bulk of the movie concerns several men's attempts to survive in the desert after a crash and try to figure out how to reach civilization again.
Stewart's character, Captain Frank Towns, is a hard-nosed, by-the-book guy who is skeptical of the others' attempts to reach safety, which start with Captain Harris's trek to find an oasis. When that fails, German engineer Heinrich Dorfmann (Hardy Kruger) proposes that they cobble together a new plane from the old one. Towns reluctantly agrees to the idea, since they will run out of water in several days and the odds that anyone will rescue them seem slim.
The bulk of the story involves the building of this new plane, dubbed "The Phoenix" by one of them, and the way the men's various personalities clash under duress. It's a fine ensemble film that deserved to do better at the box office than it did in 1965, which makes it the perfect candidate for a 2K restoration and this new Blu-ray from Criterion.
The company commissioned a pair of bonus features for this disc, one a 19-minute conversation between the aforementioned Silver and Hill, and the other an 18-minute discussion by Jimmy Stewart biographer Donald Dewey of the actor's World War II service as a bomber pilot and how that affected his post-war career. The former is a good overview of Aldrich and how The Flight of the Phoenix fits into a career that started in the 1940s and ended in the early 1980s.
Dewey's chat digs into the way Hollywood approached World War II, which was initially an indifferent attitude. In fact, MGM chief Louis B. Mayer tried his best to keep Stewart from enlisting and flying combat missions, which he ended up doing. Can you imagine any of today's Hollywood stars doing such a thing?
Criterion also included their usual booklet, which contains an essay by filmmaker and critic Gina Telaroli, as well as a paper plane of The Phoenix that you can punch out and fly for yourself, complete with images of characters hanging onto the wings.
– Brad Cook (@BradCWriter)
Criterion; Robert Aldrich; The Flight of the Phoenix review