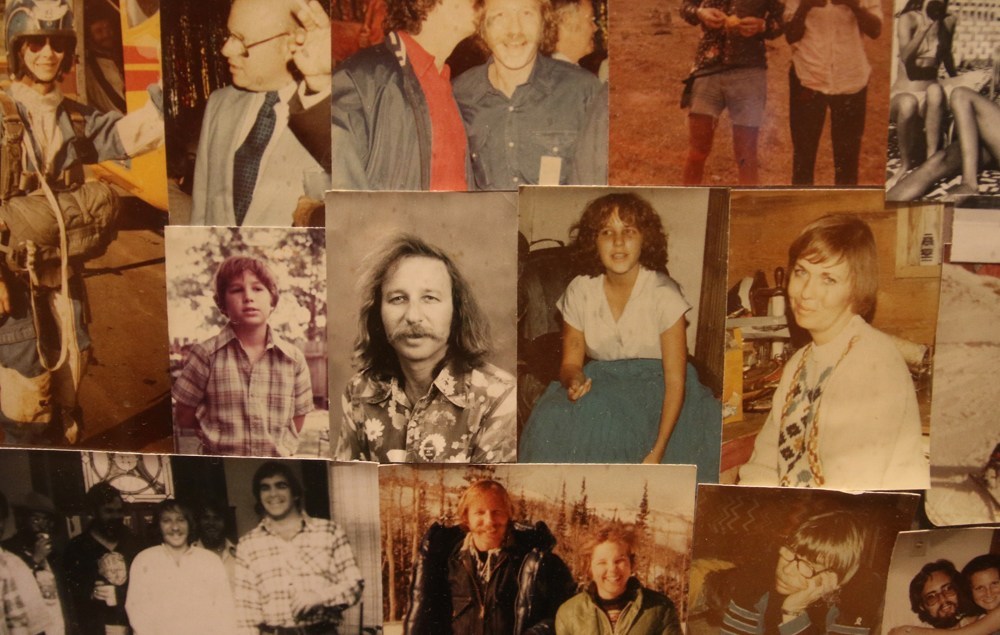 (The 2020 Slamdance Film Festival runs January 24-30 in Park City ,Utah. Hammer to Nail has boots on the ground at the fest and guarantee more coverage thank any other site out there. Like what you see here on Hammer to Nail? Why not give just $1.00 per month via Patreon to help keep us going?)
Ira Sachs, now in his 80s, started adult life out as a seemingly content married father of three, before transforming himself, later, into a successful real-estate developer dubbed "the Hugh Hefner of Park City." That's Park City, Utah, where Sachs has opened a number of properties, including one that is now the DoubleTree by Hilton Park City (formerly The Yarrow), never losing the hippie vibe he cultivated in the 1960s, his slowly graying locks ever flowing. Buildings are not all he developed, however; accumulating lovers as the years wore on, he also built a growing family, not all the members of which were known to the others. Now, one of his daughters from that original marriage, the experimental filmmaker Lynne Sachs (Tip of My Tongue) – whose brother, Ira Sachs Jr., is also a director (of Little Men, among others) – has completed a documentary, Film About a Father Who, about her father's complicated life and her evolving relationship with him. It's a fascinating probe into the mysteries of the human mind and heart.
We begin with the man today, Lynne cutting his hair, before launching into a past documented via footage shot by Sachs père, Sachs fils and, bien sûr, Sachs fille, among others, from 1969 to now. In a variety of formats, each textured with the look of its respective era, we jump backwards and forwards through time, watching the family mature. Beyond the primary subject, there is his own mother – affectionately called Maw-Maw – with whom Ira Sr. has a close bond, though not so close that he tells her of all the children he's fathered, lest she cut him off from his expected inheritance. There are also all Lynne's siblings, full and half, as well as Lynne's mother and some of her father's many (increasingly much younger) romantic and sexual partners from yesterday and today. In interviews and many bits of observational footage, Ira appears to have but one obsession: women. But they like him, too, so where's the harm? That, indeed, is the question.
For Ira Sachs is not just a narcissist: he's a warm and giving person who is capable of love…if not for very long. As Lynne and her brothers and sisters grapple with their father's legacy, they are forced to confront the fact that someone who doesn't set out to cause damage can nevertheless inflict much of it. He's a man with many shades of gray, for sure. Beyond this multifaceted portrait, however, A Film About a Father Who is also remarkable for its terrific synthesizing of the wealth of archival material. Given the breadth of the narrative span, it's extraordinary that the director fits the story into a compact length of just 73 minutes, yet, masterfully, she does. Given her extremely personal connection to the story, it's astonishing how deeply she investigates the good and the bad in a person she clearly loves. This gripping documentary, the opener of the 2020 Slamdance Film Festival, speaks its truth and speaks it beautifully. Let it be heard.
– Christopher Llewellyn Reed (@ChrisReedFilm)
Like what you see here on Hammer to Nail? Why not pay just $1.00 per month via Patreon to help keep us going?