FABIAN: GOING TO THE DOGS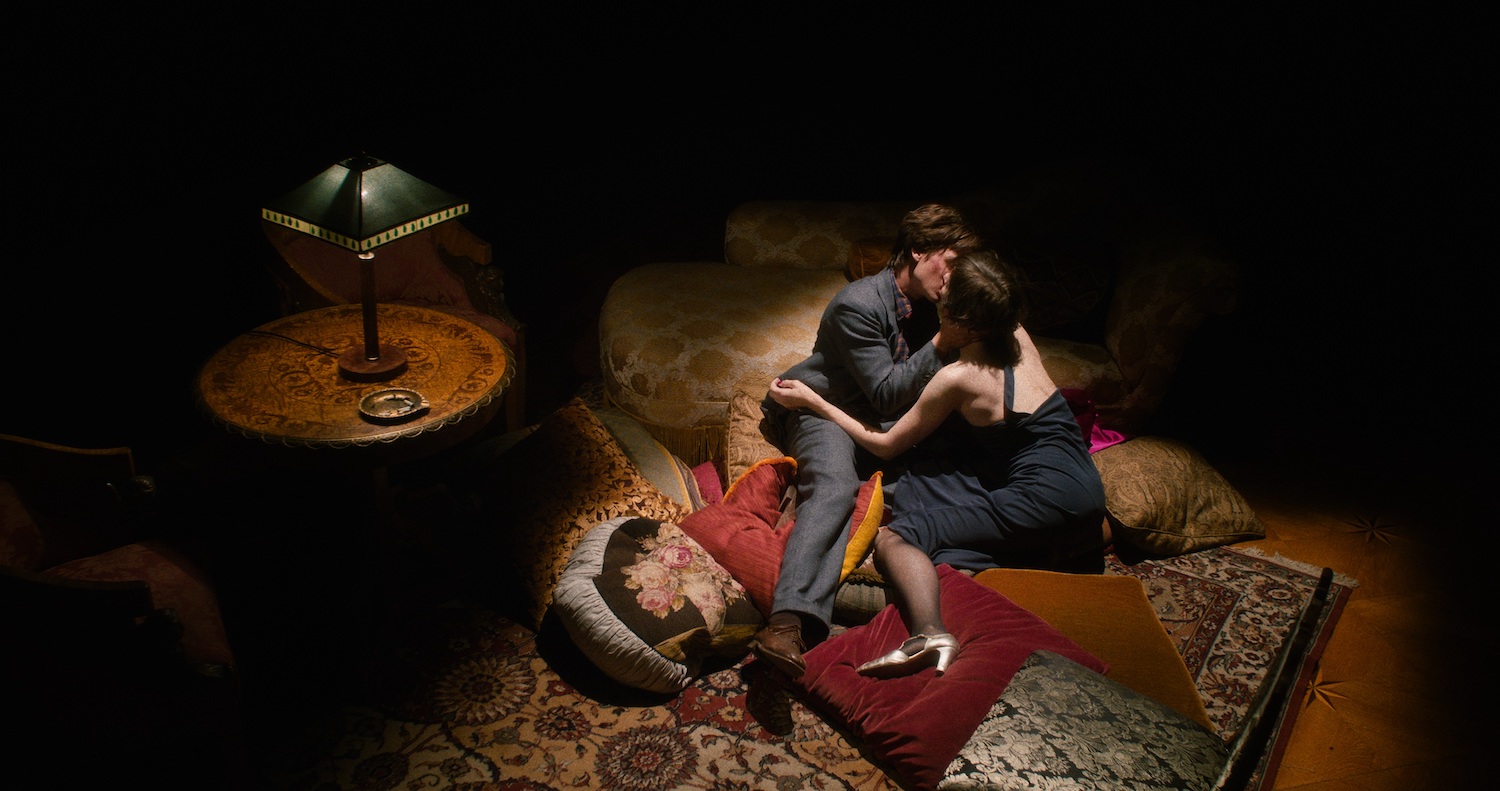 (Fabian: Going to the Dogs is in select theaters starting February 11 via Kino Lorber. Check out Chris Reed's movie review of Fabian: Going to the Dogs. Like what you see here on Hammer to Nail? Why not pay just $1.00 per month via Patreon to help keep us going?)
The new German film Fabian: Going to the Dogs is an adaptation of author Erich Kästner's 1931 novel Fabian: The Story of a Moralist, which grounds its protagonist firmly in the political and economic upheavals of the late Weimar Republic. The Nazis may not yet be in power, but they are very much present, a sinister movement of thugs taking a stand against the perceived moral depravity around them. The world is as doomed as our hero, who cannot quite stand tall once misfortune strikes. What's past is prologue, perhaps, for there are parallels to our own present in this chronicle of a wayward intellectual. Who knew decline could be so engaging?
Director Dominik Graf (Beloved Sisters) wastes no time in setup, plunging headfirst into a dizzying, disorienting first sequence that starts in our here and now (more or less) then crashes backwards in time. Mixing handheld shots, heavy-metal music, split screens and more, the entirety photographed in a 4:3 aspect ratio, he belies the venerated aesthetic of period pieces to offer something far more jarring. And though we may question (at least I did) the often-overwhelming effect of this hodgepodge of techniques, if one gives into it, the net result is a general malaise and premonition of horror, hardly inappropriate given the subject.
Our hero is the titular Jakob Fabian (Never Look Away), whom everyone calls by his surname. As the movie begins, post-prologue, he makes ends meet as a copywriter for a cigarette firm. This is quite a distance from what he hoped to be as a recent Ph.D. recipient: "Dr. Fabian" is his full title. Still, there's always the chance he'll complete the novel he dreams of writing, if only Berlin's nightlife weren't so damn enticing. 
Evening after evening, whether alone or in the company of best friend Stephan Labude (Albrecht Schuch, the 2020 Berlin Alexanderplatz), Fabian explores the hedonistic pleasures of a nation about to implode, the dismal state of 1931's local and global economy granting new opportunities to fascist forces, heretofore lurking in the background. One night, he meets aspiring actress Cornelia Battenberg (Saskia Rosendahl, Relativity), and it's a coup de foudre for the both of them. We know this because one of the two narrators (male and female) tells us so, just one of the many ways that Graf constantly reminds us of his mise-en-scène.
For though the dramatic stakes throughout this nearly three-hour drama are suffused with real emotion, we never forget that we are watching a construct. The question becomes, as the conflicts rise, whether or not Graf does too much or too little. After the bravura first act, he recedes, the narrative thereafter proceeding almost conventionally, though sometimes the recurring handheld camera or voiceover returns to remind us of how we started. As flashy and distracting as the film's approach initially appears, this viewer wishes the director had the courage of his cinematic convictions to do even more.
Which is not to say that Fabian: Going to the Dogs is a wash; far from it. There's real power here, thanks in no small part to the excellent turns from the leads, backed up by a very strong ensemble. Sex, alcohol, drugs, and money may be on everyone's minds, but the real-world context of escalating violence is dually prescient: first, in how Graf foresaw what was soon to come in his own universe; and second, in the analogous despair and right-wing reactions today. The end is nigh. Party on.
Kino Lorber; Dominik Graf; Fabian: Going to the Dogs movie review