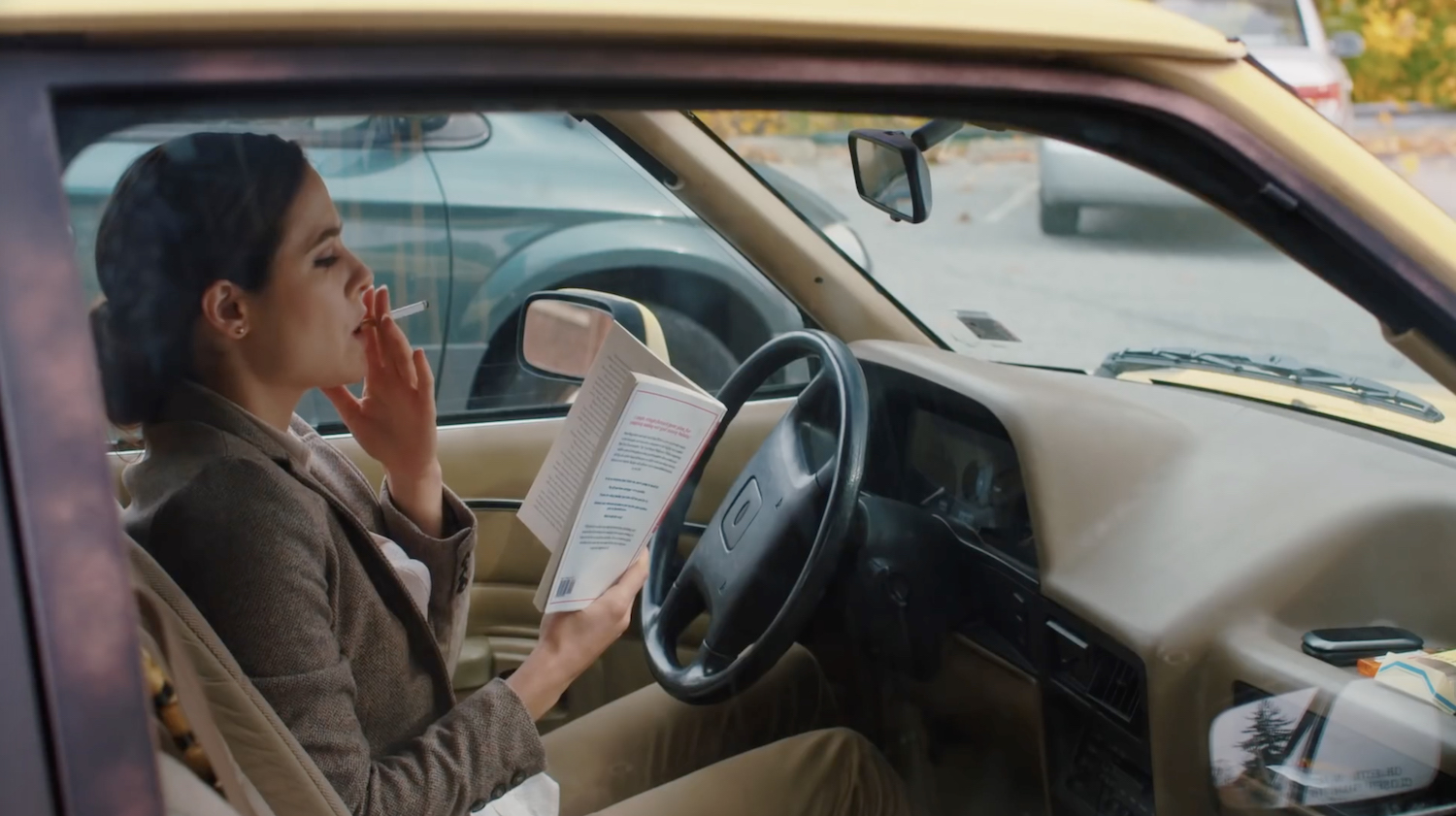 (Adam Keleman's Easy Living premiered at the 2017 SXSW Film Festival. It will be released theatrically in NYC on September 15th (and on VOD September 19th).
There are only so many words in the language one can use to describe excellence – or its opposite – before finding oneself in the territory of the well-worn cliché or, just as bad, in the position of recycling language one has used before. The difficulty of writing a review of a work of art, if one does it frequently and under the pressure of time, is that certain phrases that would perfectly apply to one's feelings risk sounding banal. But rest assured, dear reader, that when I call Easy Living, director Adam Keleman's directorial debut, a perfect gem of a movie, I mean it.
A film about a lost soul struggling to make good, and failing miserably at that goal, Easy Living mixes absurdity with real-life drama to create an absorbing narrative about what happens when an adult refuses to accept adult responsibility. Sherry Graham is a door-to-door cosmetics sales agent and lives in a motel, the combination a perfect metaphor for her inability to settle down and grow up. Physically put together like a pro, she rings doorbells in a baby-blue suit and matching wheeled suitcase. She has a great way with people, especially in these limited interactions – it's intimacy at which she fails – and as we hear her read, in voiceover, the peppy inspirational slogans from the sales manual, we sense her will to believe in herself. Unfortunately, we can also see that she's an active alcoholic in major denial.
As played by Caroline Dhavernas (Dr. Alana Bloom on NBC's Hannibal), Sherry is a sweetly pathetic creature, self-aware to a degree, yet unable to change. Every night, she goes to a bar, once more skipping her AA meeting, and picks up a new man. Occasionally, if she can't find one, she cuddles with the stray dog who hangs around her motel. As sad as Sherry may be, in our eyes, Dhavernas imbues her with a luminosity that shines through the sorrow. She can do this, that look says. Keleman writes the part with multiple layers, but a lesser actress could still have gone too far to one extreme or another. Dhavernas is just right. It's the subtle way she portrays someone who is completely off her rocker that is a thing of wonder to behold.
As we learn more about Sherry's past, including a fraught relationship with a sister who can't trust her – and with good reason, we find out – we root for her, despite her need of a reckoning. She finally gets that comeuppance, in a way, but in a manner wholly unexpected, meeting a man in more dire straits than her. And though not much is resolved when all is done, there's a change in her manner as she gets in her beat-up car and drives away, off to new adventures that may just be repetitions of the old. We hope for good things, but of one thing we are sure: this movie about Sherry is no retread of the cinematic commonplace, but its own fresh and extraordinary object.
– Christopher Llewellyn Reed (@ChrisReedFilm)