UNCLE BOONMEE WHO CAN RECALL HIS PAST LIVES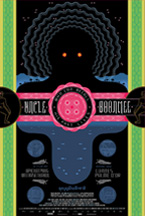 (Uncle Boonmee Who Can Recall His Past Lives won the Palme d'Or at the 2010 Cannes Film Festival. Distributed by Strand Releasing, it is now available on DVD
and Blu-ray . It opened theatrically at the Film Forum on March 2, 2011, as it continues to make the film festival rounds.)
It might sound strange to begin a review of Apichatpong Weerasethakul's Uncle Boonmee Who Can Recall His Past Lives with the following proclamation, but here it goes anyway: Don't read any reviews of Apichatpong Weerasethakul's Uncle Boonmee Who Can Recall His Past Lives. After pondering things, I've come to the conclusion that Weerasethakul's Palme d'Or winner casts such a magical glow that it exists in a different realm altogether, one that makes outward interpretation seem disruptive and—dare I say it—disrespectful. Or, to put it another way: This film doesn't deserve our language.
Weerasethakul himself, on the other hand, does. So often, we overuse the phrase "unique voice" when praising a filmmaker, but in the case of Apichatpong Weerasethakul, that description is an irrefutable, scientific fact. It's what makes his presence on the world cinema scene not just important, but crucial. This voice distinguishes itself from the rest of the pack in many striking ways, beginning first and foremost with its complete and utter lack of pretension. For a filmmaker who is unquestionably making Art Cinema with capitals A and C, Weerasethakul's films are mercifully devoid of the stuffy self-importance that tends to bog down the "Important Works Of Genius" of so many other world cinema auteurs (insert your own guilty parties here).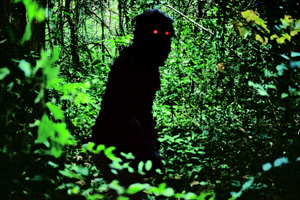 So what is it that absolves these oblique, confounding films from the unforgivable sins of self-importance and pretension? Three words immediately spring to mind: playfulness, humor, innocence. As intense and serious as Weeraskethakul's films can be, they retain a consistent, refreshing sense of lightness, unfurling with a timid, inquisitive spirit. It's clear that Weerasethakul isn't talking down to or intentionally antagonizing his audience. If anything, it feels like he's sitting in the theater right there beside us, discovering the story as we discover it ourselves. And even when these films take unexpected narrative twists and turns into strange, shocking, and dark places, the fact that we are still firmly entrenched in the pleasant confines of a naturalistic world, one that exudes a reverence for patience and restraint, nudges any potential artsy-fartsiness out of the frame. What we are left with instead is a sweet, gentle, glowing breeze.
As for Uncle Boonmee, I guess I do have one thing to say. Like the emotional dream logic of David Lynch at his finest (i.e., Mulholland Drive), this is a film that is best experienced as a feeling, as opposed to a thought. As the title character transitions between this earthly world and the next (wherever that happens to be), we too find ourselves being transported into this ineffable space, where daytime and nighttime are one, where dirt is water, where the dead are living, where we are a lost furry creature with electric red eyes wandering aimlessly through the forest.
So, take my advice and be sure not to read any reviews of Apichatpong Weerasethakul's lovely requiem for nature, his gentle elegy for one man. Instead, let it wash over you and cast its soothing, contented spell, as you grapple with the dreamy reality of your own fading life.
— Michael Tully