BLACK LIST: VOLUME ONE, THE
(In celebration of Black History Month, the YouTube Screening Room has posted four clips/outtakes from The Black List: Volume One. The DVD, with extra features, is being released exclusively through Target.)
The inaugural installment of photographer Timothy Greenfield-Sanders and former New York Times film critic Elvis Mitchell's documentary project opens a window that has been closed for far too long. With clarity and elegance, The Black List: Volume One presents portraitures of nearly two-dozen notable African Americans who share their own personal views on how they transcended racism and other hardships to become major successes in their chosen professions. Taken together, these voices reflect the breadth and scope of the modern African American experience at its richest and most inspiring.
Though Mitchell conducted each and every interview from off camera, his presence is never acknowledged and his voice is never heard. This might seem like a strange decision—especially when taking into account his undeniable charisma and charm as an interviewer—but it actually helps to establish an even more intimate atmosphere, for it adds the warm illusion that these individuals are speaking directly to us as if we are their close, personal friend. Mitchell has a knack for making his subjects feel comfortable, which is apparent in every single frame of the film.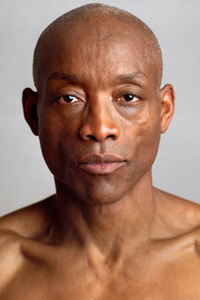 For this first installment, the filmmakers have assembled a staggeringly impressive group of subjects, whose professions range from athletics (Kareem Abdul-Jabar, Serena Williams, Dawn Staley, Mahlon Duckett) to politics (Al Sharpton, Susan Rice, Marc Morial, Vernon Jordan) to the arts (Toni Morrison, Bill T. Jones, Lou Gossett Jr., Keenan Ivory Wayans, Chris Rock, Zane, Sean Combs, Slash, Lorna Simpson, Thelma Golden, Suzan-Lori Parks) to business (Richard Parsons) to activism (Faye Wattleton). While the jobs may be different, one thing remains consistent: race aside, these people are great at what they do.
While Greenfield-Sanders didn't shoot the film (the cinematography is credited to Graham Willoughby), he brings his assured photographer's eye to each and every interview. The camera work isn't flashy by any means—all we're dealing with here are individuals seated in front of muted backgrounds speaking directly into the camera from various distances—yet the imagery itself is startlingly rich. Each subject feels vastly three-dimensional, as if they are sitting there, in front of us, and aren't merely two-dimensional images being projected onto a screen.
Mitchell has repeatedly stated that one of the primary objectives of this project is to showcase a side of the black experience that documentaries don't often address: a resoundingly positive one. Too many non-fiction films tend to portray African Americans as victims in one form or another, and while these films might ultimately aim to uplift and inspire, the fact remains that they spend too much of their time focusing on the negative aspects of the African American condition. Mitchell wanted to make a film that had no room for those ugly reminders. By choosing to focus on the positive, he and Greenfield-Sanders have produced an exceptional, lasting cultural document, hopefully the first of many more to come.
— Michael Tully
(The Black List: Volume One premieres on HBO tonight. Visit the project's official website to watch video clips from the film.)