THE CURBSIDE CRITERION: THE SEVENTH SEAL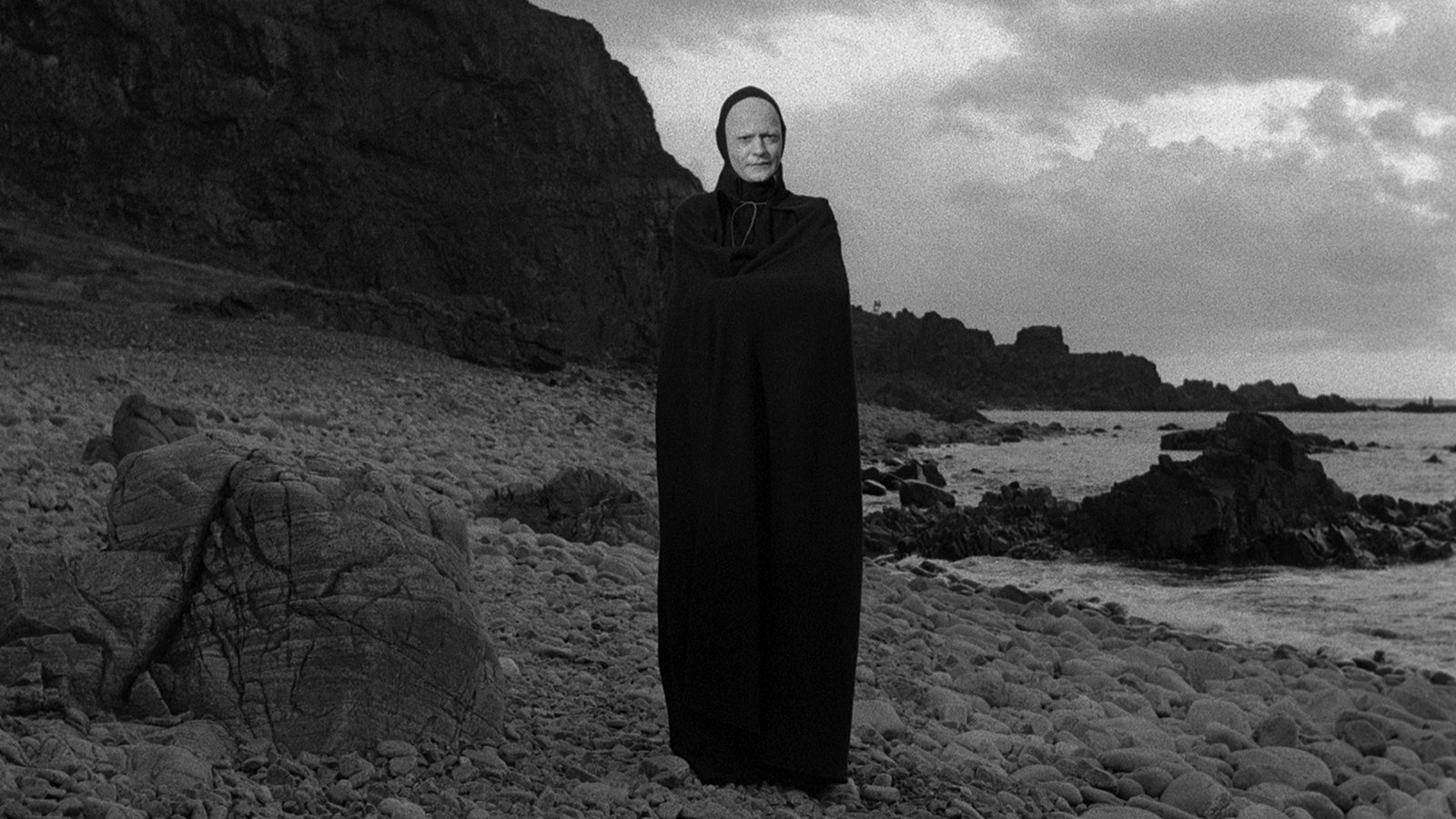 (Here at Hammer to Nail, we are all about true independent cinema. But we also have to tip our hat to the great films of yesteryear that continue to inspire filmmakers and cinephiles alike. This week, Brad Cook finds himself in check-mate with the Criterion 4k Blu-Ray release of Ingmar Bergman's The Seventh Seal.)
If you've been a film fan for a long time, you know that The Criterion Collection has been plying its trade since the laserdisc days. I'm not sure if they were the originators of commentary tracks, in-depth making-of documentaries, and so forth, but if not, they were definitely one of the early pioneers. Over the years, they've also perfected the idea of a "film class in a box," presenting classic movies with enough video and printed materials that you feel like you spent at least a couple film school lectures immersed in the film in question. If you love that kind of thing, Criterion is the boutique label for you.
Recently, Arrow Video has taken a similar approach to cult classics, but Criterion remains the king of the classics on home video, and as physical media heads into its twilight years, the company will likely retain the crown. Which brings me to Ingmar Bergman's 1957 film The Seventh Seal. It has been part of The Criterion Collection since those aforementioned laserdisc days and it has now reached the pinnacle of home video presentation with this new 4K UltraHD edition.
Honestly, Blu-ray is probably good enough for most people, but those of you with high-end setups who want to scrutinize the film's image quality in 4K will find little to complain about here. Bergman's black-and-white tale of a weary disillusioned knight who returns from the Crusades and challenges Death to a chess match looks wonderful, with rich, solid blacks in the many shadows and a high amount of detail in skin, clothing, and other elements.
If you haven't seen the film before, I highly encourage you to give it a try. The description of the plot, as well as the many images and film clips available online, make it seem like a dour affair, but it actually has many moments of humor. Sure, The Seventh Seal wrestles with many Big Questions, including one's purpose in life, but Bergman provides plenty of light moments along the way too.
When it comes to the extras found in this film class in a box, Criterion has ported over everything from previous editions, including the printed booklet that includes film critic Gary Giddins' essay "There go the Clowns" (in case you didn't believe me that this film has its humorous moments).
The 4K disc has one supplement, a commentary track by film scholar Peter Cowie that was recorded in 1987 but is still worth listening to today. Like pretty much all commentaries found on Criterion's discs, this one is dense in information, from a discussion of Bergman's career to an examination of the symbolism shown onscreen. It's basically a film class lecture, and if that sounds appealing to you (it does to me), you won't get bored listening to it.
The commentary is repeated on the Blu-ray that also houses the rest of the extras, starting with a three-minute introduction that features journalist Marie Nyrerod chatting with Bergman about the film. It was shot in 2003, four years before the director's death, and it was part of a series of movie introductions she filmed with him at the time. They were used (and I imagine still are) to introduce his films when they were shown on Swedish TV.
Nyrerod also hosts Bergman Island, an 84-minute documentary she shot with the director around the same time as those aforementioned introductions. It was condensed from a longer, three-hour documentary about the director's life and his work in film and theater, and the title comes from the fact that Nyrerod visited Bergman on Fårö Island for her interviews with him.
Cowie pops up again with an 11-minute video afterward that he shot in 2008 and which serves as a follow-up to his commentary, along with 20 minutes of audio clips from interviews he did with star Max von Sydow in 1988. And he hosts the 36-minute Bergman 101, in which he narrates a discussion of the director's career over still images and film clips.
Finally, we have eight minutes of Woody Allen talking about his love for Bergman in 1998 and the film's trailer.
– Brad Cook (@BradCWriter)
Criterion 4k Blu ray; Ingmar Bergman; The Seventh Seal