THE CURBSIDE CRITERION: THE ADVENTURES OF BARON MUNCHAUSEN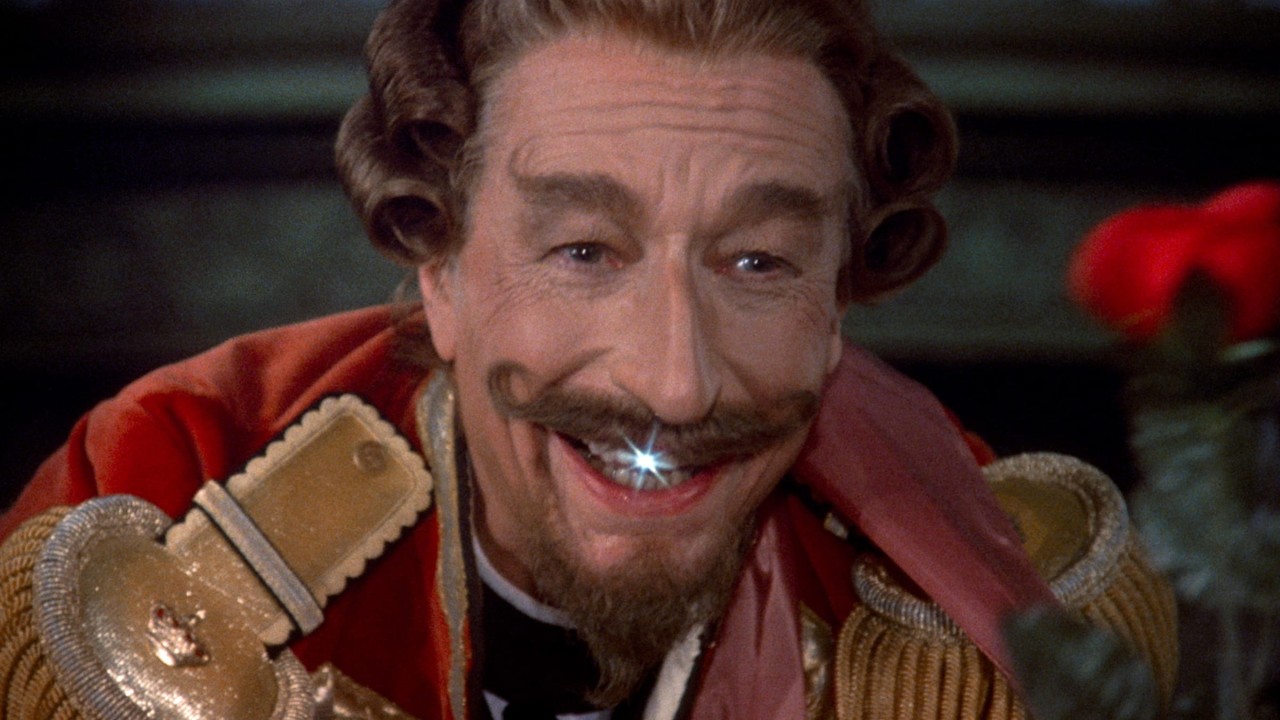 (Here at Hammer to Nail, we are all about true independent cinema. But we also have to tip our hat to the great films of yesteryear that continue to inspire filmmakers and cinephiles alike. This week, Brad Cook goes up, up and away in a beautiful ballon with the Criterion 4k Blu-Ray release of Terry Gilliam's The Adventures of Baron Munchausen .)
The Adventures of Baron Munchausen doesn't get as much attention as director Terry Gilliam's other movies that are on a first-name basis with fans, but it's still one worth revisiting, especially in this new 4K UltraHD edition from Criterion.
The Baron Munchausen, played by John Neville, is based on the character concocted by writer Erich Raspe in the 18th century. Raspe in turn drew inspiration for his book Baron Munchausen's Narrative of his Marvellous Travels and Campaigns in Russia from the real Hieronymus Karl Friedrich, Freiherr von Münchhausen, who was known to wildly exaggerate his exploits during the 1735-1739 Russo-Turkish War.
It's easy to see, of course, how the baron's tales grabbed Gilliam's attention, given his love for absurd people placed in absurd situations. In the case of this film, it was a chance for Gilliam to push those desires as far as he wanted, and thus he set out to direct the film from a script he co-wrote with Charles McKeown.
The Adventures of Baron Munchausen opens in an anonymous, war-ravaged European city where a traveling theater group is staging a play based on the baron's exploits. A man claiming to be the real baron interrupts the proceedings, claiming them to be full of falsehoods, and proceeds to tell the tale of one of his adventures, but he in turn is cut off by gunfire.
After a couple of mishaps, the baron flies off in a hot air balloon, promising he will be able to save the city. Unbeknownst to him, a little girl named Sally Salt, who is the daughter of the theater group's manager, has stowed away and ends up accompanying him on his adventures.
The bulk of the story is of the "We're getting the band back together" variety, as the Baron Munchausen sets out to find his associates, each of whom has a special skill that has aided him in past adventures. At one point, he ends up on the moon and must match wits with the King of the Moon, played by Robin Williams with that unmatched manic comedic style that is missed by so many.
Criterion has given The Adventures of Baron Munchausen the 4K treatment for its entry in the collection, and the film shines here. It was restored for this edition, of course, and the restoration is featured on both the 4K and Blu-ray discs in this set. It looks stunning, as you'd expect — it's safe to say this is as good as it's going to look on home video, like most movies released on 4K.
The only bonus feature on either disc is an archival commentary track with Gilliam and McKeown. The director has never been one to hold back when talking about his movies, and he leaves it all on the field, as they say, in this discussion with his co-writer.
The rest of the extras are found on a second Blu-ray disc and include:
• The Madness and Misadventures of Munchausen (73 minutes): This is one of those in-depth documentaries that Criterion is famous for and other companies don't release often enough. Dating to 2008, it comprises three parts and features comments from the cast, crew, and others associated with the film. It is, of course, a must-watch for fans of the film.
• Special Effects (17 minutes): This is a newly commissioned extra in which Gilliam narrates a variety of special effects footage, from model shots to computer-generated images.
• The Astonishing (and Really True) History of Baron Munchausen (18 minutes): This is the other new extra in this edition, a video essay by critic David Cairns. It's a nice overview of the real baron, as well as the fictionalized version of him. (When I say something is new in this edition, I mean it was created by Criterion for this release. I don't have prior home video versions of the film, so I'm not sure if any of the archival material is new in the sense that it hasn't been included before.)
• Deleted Scenes (5 minutes): There are four cut scenes total, so there isn't a ton of deleted footage, but we do get an alternate opening.
• Storyboards for Unfilmed Scenes (31 minutes): Gilliam and McKeown introduce the storyboards for these scenes and offer some thoughts after each one. It's a misnomer to call all of these scenes, since one of them is a 22-minute alternate version of the moon sequence.
• Marketing Munchausen (31 minutes): This is a batch of materials, starting with 12 minutes of Gilliam reading comments from post-screening cards filled out by a preview audience. As you can imagine, the directory finds humor in this, even the negative comments. The rest of the marketing materials include an eight-minute featurette that's typical of studio efforts to market movies to theater owners way back when.
• The South Bank Show: Terry Gilliam (48 minutes): Dating to 1991, this is an overview of Gilliam's career (at least, as it stood through the release of The Fisher King) that features the director himself along with fellow Monty Python member Michael Palin.
• Miracle of Flight (6 minutes): This is a fun little animated short created by Gilliam in 1974. It style should be familiar to Python fans.
Criterion's usual print material is included here too — in this case, it's a fold-out with an essay by critic and author Michael Koresky.
– Brad Cook (@BradCWriter)
Criterion 4k Blu ray; Terry Gilliam; The Adventures of Baron Munchausen