THE CURBSIDE CRITERION: 45 YEARS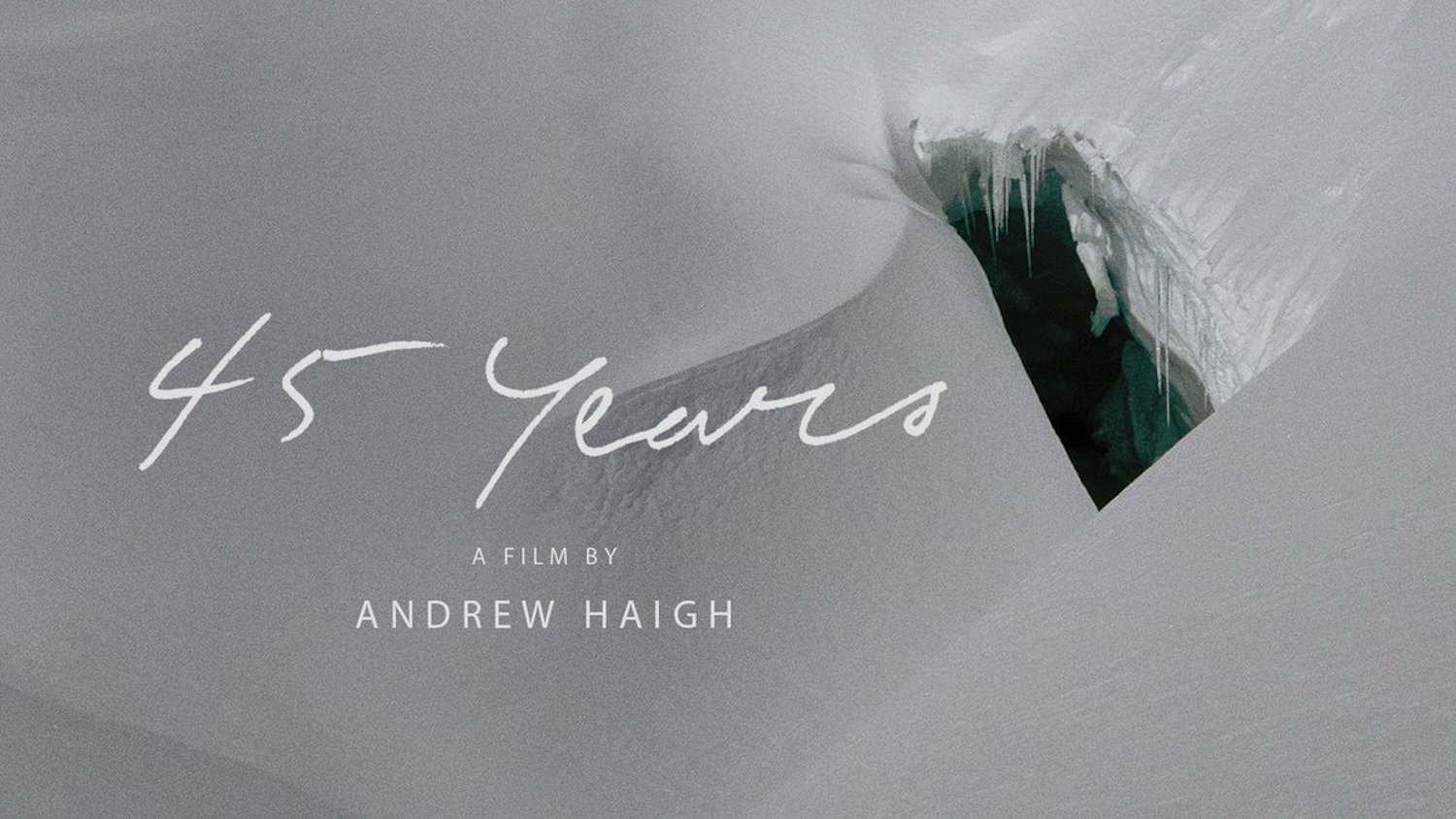 (We here at Hammer to Nail are all about true independent cinema. But we also have to tip our hat to the great films of yesteryear that continue to inspire filmmakers and cinephiles alike. This week, our "The Curbside Criterion" continues where HtN staff can trot out thoughts on the finest films ever made. Today HtN Lead Critic Chris Reed fills you in on Andrew Haigh's 45 Years in which Charlotte Rampling steals the show.)
45 Years (Andrew Haigh, 2015) (96:39min): what first follows, below, is an adapted version of a previous review of the film I wrote for my blog.
Pity the poor Tom Courtenay (Quartet). He's a marvelous actor, yet paired opposite the grand Charlotte Rampling (Swimming Pool) – Oscar-nominated for this film – he cannot help but pale in comparison. He's very good; she's brilliant. Of course, his role here is to play the more doddering member of a long-married couple, while hers is to simmer in a long burn that erupts in flame in the final moments of the movie. The cause of that upset? A long-buried memory – the ghost of a long-lost love – that surfaces just as Geoff (Courtenay) and Kate (Rampling) are about to celebrate their 45th wedding anniversary.
I haven't seen any of director Andrew Haigh's other work, but in movies like Weekend and Greek Pete he explores relationships between gay men, and according to this movie's press kit, he sees 45 Years as an extension of his interest in intimacy (or lack thereof) within couples. Haigh adapted the screenplay from a short story by British writer David Constantine, entitled "In Another Country," and while the source text is a brief gem (at just 11 pages), what he adds to it – including the setting of the anniversary – makes it truly profound.
For what we see is nothing less than the details of a life, as it is revisited, parsed and redefined. The greater the specificity of Kate and Geoff's shared (and unshared) secrets, the more universal their distress. Rampling, especially, gives much with very little, the restrained emotions of a life finally breaking free in an almost-stifled whimper of distress. It's an amazing performance, and 45 Years is a movie that must be seen by anyone who has ever been in a relationship, which is (I hope) most, if not all, of us. Two fine actors at the top of their respective games, working off a smart script, take us on a journey through time and memory where past sins – in this case, of careful omission – haunt present-day realities. One of the best films of 2015.
And now anyone can watch it at home on Criterion's wonderful, pristine 2K digital transfer, with a 5.1 surround DTS-HD soundtrack. Though there are not a lot of special features on the Blu-ray, they include the major creative forces behind the movie and are highly informative. What follows is a brief review of each one, including the booklet essay.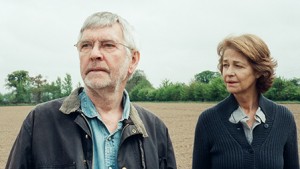 BOOKLET:
"Fissures," Essay by Film Critic Ella Taylor
This is a pleasant enough analysis of the film. If, however, one reads it after first watching, or listening to, all the special features, as did I, then most of what Taylor writes has already been said in those extras. I nevertheless love the title of her essay, as it beautifully encapsulates the premise of the movie, and I do very much like the way she describes the director's technique: "Haigh is always an adroit manipulator of time: if Weekend distilled a lifetime of longing into forty-eight hours, 45 Years shows how half a century can turn into ash in a few days." Yes, indeed.
DISC:
There are four special features:
Commentary with Director Andrew Haigh and Producer Tristan Goligher: This is a great commentary track. We learn so much about the thought process behind the editing and mise-en-scène. I love how Haigh discusses how he, his editor and his cinematographer worked to place greater emphasis on Charlotte Rampling's character arc than Tom Courtenay's. There are a lot of long takes without traditional coverage, and Haigh, along with Goligher's support, explains his ideas on what the audience needs to see when and why, and what is too much. This is a perfect accompaniment to the film.
"Making of 45 Years" (Produced by Criterion in 2016) (36:42): Featuring interviews with, once more, director Haigh and producer Goligher, along with Charlotte Rampling, Tom Courtenay, editor Jonathan Alberts and cinematographer Lol Crawler, this is another great companion piece to the film. It's fascinating to hear how much Haigh counted on the past histories of his two stars – dating back to the 1960s – resonating in his own narrative. I also really liked what the editor had to say about the two different versions he cut, one with long takes, and one with more traditional coverage.
Interview with Writer David Constantine (Produced by Criterion in 2016) (13:14): As mentioned in my review, above, Constantine is the author of the short story on which the movie was based. He offers a lot of wonderful insight into his own motivations – saying that he likes "violent confrontations between past and present" – and the differences between his source text and the narrative of the film. He is a very thoughtful guy, and well worth listening to.
Trailer (2:07): It's a good trailer, though a little misleading, in that we could possibly misconstrue certain plot details.
And there you go. Short but sweet. What there is makes the package a solid investment.
– Christopher Llewellyn Reed (@ChrisReedFilm)