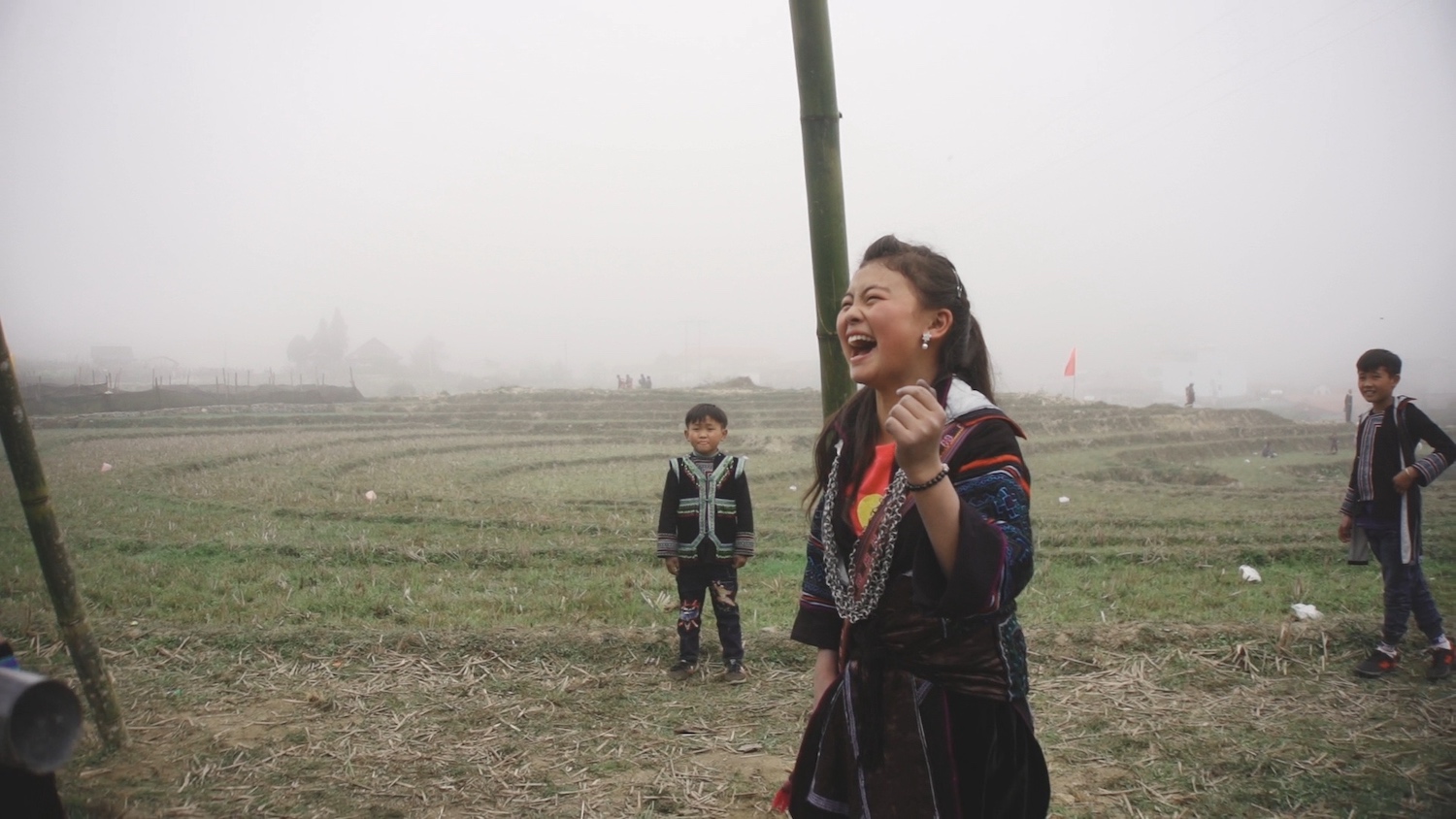 One of 15 docs shortlisted for the Oscar Documentary category this year and winner of Best International Film at DocAviv and the Best Director Award at IDFA, Ha Le Diem's Children of the Mist is slowly rolling out in theaters across the U.S. via Film Movement. Seen it? Join the conversation with HtN on our Letterboxd Page.)
If you watched the Oscar-nominated live-action short films last year, you caught Ala Kachuu – Take and Run (my favorite among the bunch), an almost 40-minute dramatization of the unfortunate tradition of "bride kidnapping" (or "bride-napping") that still exists in some parts of the world. That film took place in Kyrgyzstan, but the practice is hardly limited to one Central Asian country.
Enter the Hmong community of North Vietnam, subject of Ha Le Diem's feature-documentary debut, Children of the Mist, which trains its piercing lens on one (barely) teenage girl who finds herself caught in the web of custom just as her life promises to offer something different than what her parents have. Raw and intimate, the film is at times hard to watch. Don't look away, however, as bearing witness can lead to different outcomes than the heretofore preordained.
Beyond the central protagonist—Di, whose vibrant personality comes through in every shot, even when she is but 12 at the start of the narrative—there is the stunning scenery, often shrouded in the titular mist. Deeply embedded in the family and community, Diem (who filmed for three years in total) acts mostly as a fly on the wall, except when Di, who considers her a friend, addresses the filmmaker directly. Sometimes others also joke with her, though it's remarkable how often she blends into the background.
Di has an older sister, La, who was bride-napped in 2015 and now has one child, with another on the way. Though the children learn in the local school about the value of education and the benefits of holding off on marriage and giving birth, such lessons fly in the face of longstanding cultural practices. And even if Di's mother—when she is not drunk (though less so than her alcoholic husband)—laments the fact that it may soon be Di's turn to leave the home, she simultaneously seems to accept the inevitability of such a thing happening. After all, it's how she was married.
Vietnamese law prohibits anyone below the age of 18 to wed, but the rule appears to be gently applied. In an intense scene, Di flees her parents and would-be in-laws to take refuge among her teachers, who then send a school (and Communist Party) official back with her to adjudicate the family negotiations. Rather than simply telling everyone to stop, this government representative merely points out that it would be wrong and should not happen. It takes time to change a culture, and the Vietnamese seem reluctant to come down too hard on this minority group.
Plus, with the poverty we see everywhere, it's not as if Di and her peers (male and female) have many options, education notwithstanding. Still, as Diem pushes in with her camera, it is clear that what started out as just a game for Di (flirting with a boy) has resulted in something she most definitely doesn't want. She's but a child, herself, and wants the privilege of learning from her mistakes and growing up.
Children of the Mist offers an exceptional treatment of a difficult subject, filled with as many lovely and humorous moments as painful and dramatic ones. Life is a journey, no matter where you are, and Diem is a wonderful, empathetic guide. Even as she remains firmly on Di's side (to the point of breaking the Prime Directive at one point), she passes little judgement on the people she captures in her frame, empowering Di without disdain. The documentary is expert anthropology and cinema, combined.
– Christopher Llewellyn Reed (@ChrisReedFilm)
Film Movement; Ha Le Diem; Children of the Mist documentary movie review