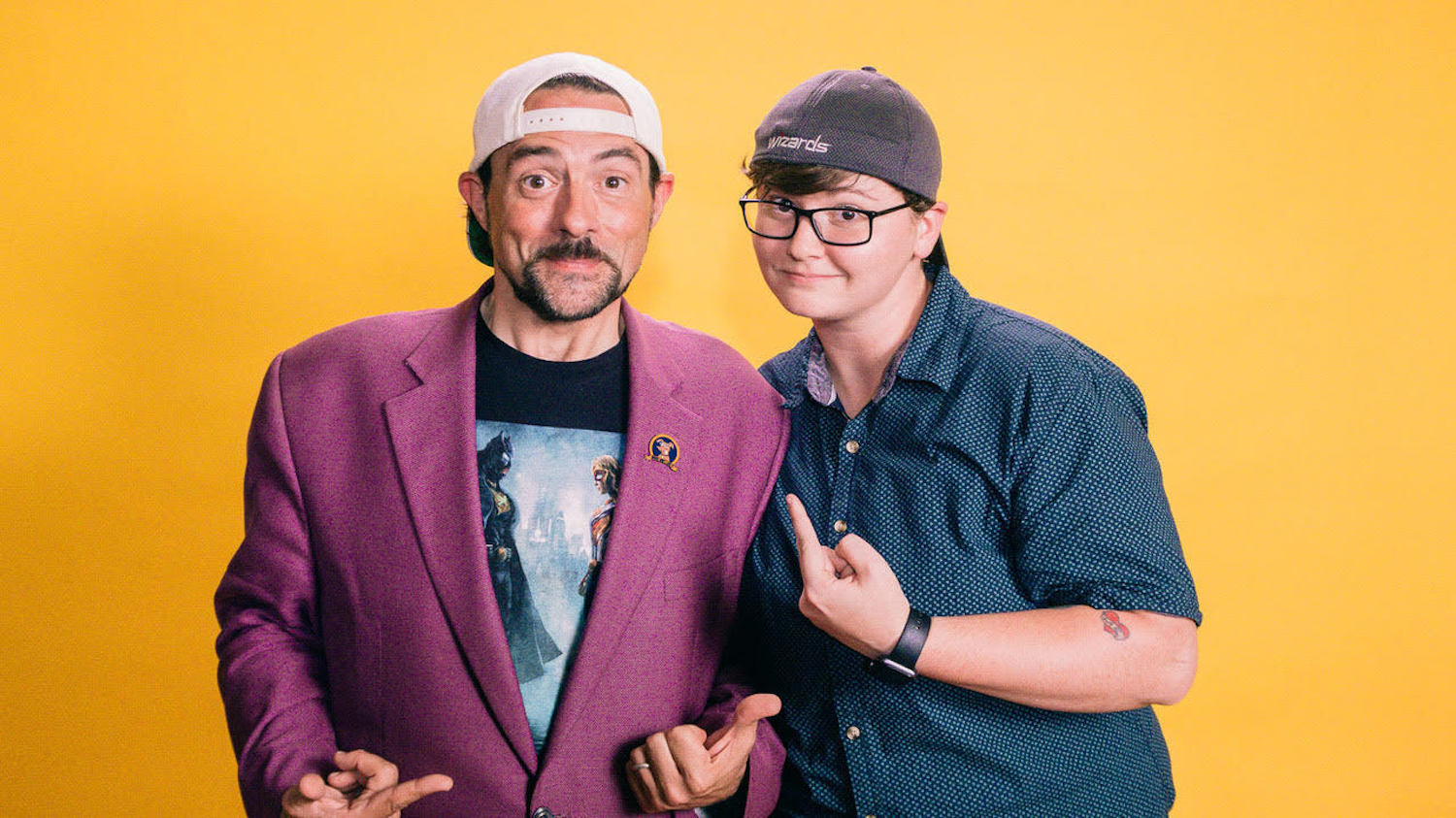 (The 2023 Tribeca Film Festival runs June 7-18 and HtN has a ton of coverage coming like Chris Reed's Chasing Chasing Amy movie review. Seen it? Join the conversation with HtN on our Letterboxd Page.)
In the interest of full disclosure, I admit to being no great fan of Kevin Smith's 1997 film Chasing Amy, which starred Ben Affleck and Joey Lauren Adams. At the time, the movie drew some pushback—and in my opinion, for good reason—from the LGBTQ+ community for its story about how a woman identifying as lesbian falls for a man after he falls for her. However, its legacy is more complicated than what that reductive summary might indicate, and in the documentary Chasing Chasing Amy, director Sav Rodgers takes us on a personal journey of discovery, exploring what the film has long meant to him and, along the way, to others.
Though this is Rodgers' first feature, he manages some excellent production value, some of it stemming from the attention he garnered from a 2019 TED Talk he gave on how the film saved his life. As a queer kid in Kansas, he did not have access to many media representations of people like him, yet somehow he found Smith's movie, which he watched over and over. Bullied by his peers, he needed something to keep him going, and Chasing Amy was it.
It comes as no surprise, then, that Kevin Smith himself is a more-than-willing participant in the adventure here, giving liberally of his time and space. And whatever my own initial thoughts about his movie, he makes for an engaging presence, as does Adams when she eventually shows up (though her interview turns serious as she discusses the aftermath of her professional and romantic association with Smith). Even as he pursues narrative leads about how Chasing Amy came to be, Rodgers simultaneously documents his own love story with girlfriend Riley, along with his gender transition.
Joining Smith and Adams on screen is a terrific mix of voices, including actress and screenwriter Guinevere Turner; Chasing Amy producer Scott Mosier, casting director Shana Lory, and actor Jason Lee (but no Affleck, sadly); critics and journalists like Trish Bendix, Teo Bugbee, Chris Gore, and Princess Weekes; and other filmmakers such as Andrew Ahn and Kevin Willmott. By allowing such a diverse array of people to comment on not only Chasing Amy but queer representation in general, Rodgers creates a robust work of cinematic journalism that proves immensely satisfying. Not bad for a first effort.
We also plunge into a history lesson about the 1990s indie film scene, which is a great bit of fun, even as we recoil at behaviors now seen in a different light. When introspective thinkers are willing to sit down and express themselves via a gifted interviewer, the result can be as remarkable as this movie turns out to be. Chasing Amy, it seems, has many layers, and Chasing Chasing Amy even more. I am pleasantly surprised.
– Christopher Llewellyn Reed (@ChrisReedFilm)
2023 Tribeca Film Festival; Sav Rogers; Chasing Chasing Amy documentary movie review