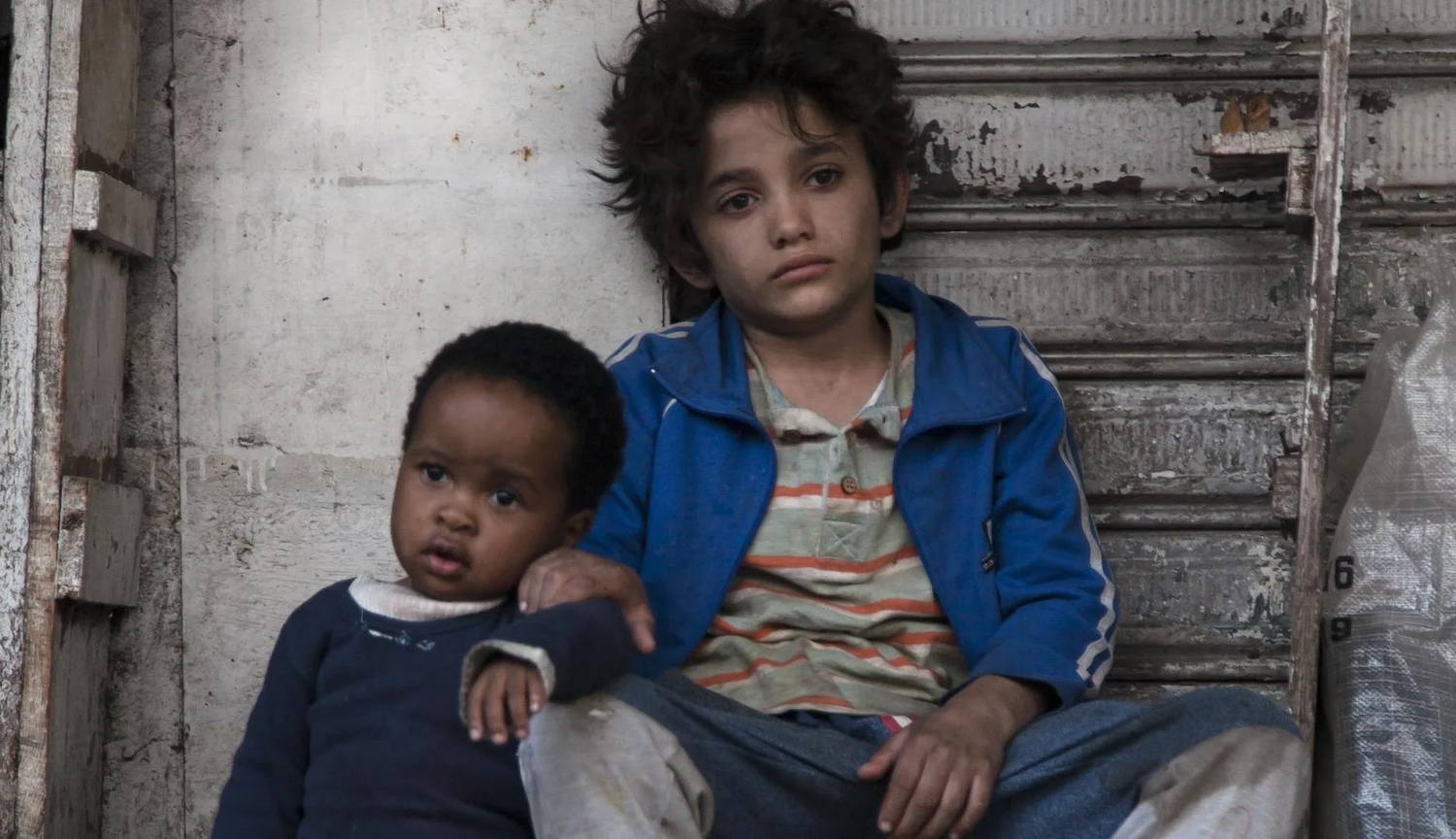 (The 2018 Toronto International Film Festival ran September 6-16 in, you guessed it, Toronto, Canada. Hammer to Nail had boots on the ground in the form of lead critic Chris Reed and Matt Delman. Stay tuned as reviews keep rolling in…)
Among the many brilliant and heart-rending aspects of Nadine Labaki's Cannes Jury Prize-winner, Capernaum, perhaps the greatest is the performance of 12-year-old Zain Al Rafeea, a Syrian refugee in Beirut whom Labaki discovered and cast in her film. With the eyes of an old sage, the body of an angry tween boy, and the mouth of a coarse sailor, Zain (role and performer bear the same name, blurring the lines between the two) delivers a deeply moving performance as a child fed up with his miserable lot in life. His solution? To sue his parents for having given birth to him, so they will stop bringing more children into this world who will just suffer and starve, as he has done.
We open with a shot of the tiny, naked Zain as he is inspected by a doctor, who gives his best guess as to the age of the malnourished, filthy creature standing before him. We're not yet sure of context, and Labaki keeps us wondering, cutting back and forth in time, but eventually we realize that he has just been arrested for some kind of violent crime. From there, we learn his story, periodically jumping forward to the trial where he demands an end to all parental procreation (Labaki, herself, plays Zain's lawyer). It is not a happy tale, though leavened with the inevitable humor of watching such a small boy act so tough. It is, however, profound in its examination of the cheapness of human life – particularly in refugee camps – in a world governed by nature's harshest laws.
Zain is by no means the only actor in this poignant drama (though "actor" is a loose term, given that Labaki cast all roles with non-professionals from Beirut's refugee settlements). From his desperate, depressed parents to his many siblings to, especially, the kind Ethiopian woman, Rahil (Yordanos Shiferaw), who gives him eventual shelter before she, too, runs into trouble with the law, Capernaum is filled with a cast of characters who offer many different versions of the same story: without an identity, you have no place; without a place, you have no resources; without resources, you are nothing; with nothing, you have no hope. Fortunately, not all narrative threads here lead to the same tragic end, so beyond the chronicle of the many forms of economic wretchedness, there is some silver lining…for a few (however arbitrary).
Amazingly, given the subject matter, Capernaum is not only gripping but also very entertaining, thanks in no small part to Zain's charisma and the occasional comedy of his actions. Labaki (Caramel) keeps the plot moving quickly through its most distressing parts, always able with image and sound to keep us intently focused on what we need to see. With over 500 hours of footage shot for an eventual two-hour finished movie, it's a masterwork of docudrama production, showcasing this kind of hybrid filmmaking at its best. The "Capernaum" of the title comes from the French "Capharnaüm," and refers to a city that was cursed with disorder and chaos, though in English it has also been described, as mentioned in the bible, as a "village of consolation" or "shelter of comfort." There's not much comfort here, but there is survival, which counts as consolation. Let Labaki's cinematic stunner, then, open all our eyes to the plight of those less fortunate than ourselves, so we can go forth and offer our own consolation and shelter to everyone in need.
– Christopher Llewellyn Reed (@ChrisReedFilm)