Jim Brunzell's 2017 Sundance Film Festival Wrap-Up, Part 2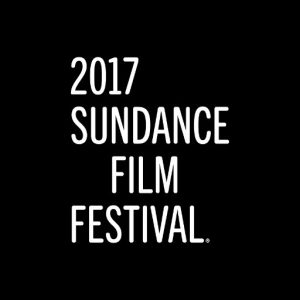 Every January hundreds of journalists, critics, distributors, publicists, producers, sales agents, filmmakers, and of course, movie enthusiasts head to the mountains of Park City, UT in hopes of catching a glimpse of a film, or two, or in rare cases more than two films, that might change the landscape of the American, or world cinema film scope and provide insightful commentary, a new direction on where our world is heading or can we all just say it at once, something that simply "entertain us." When was the last time a film flat out entertained you? You know the feeling you get when you do not necessarily have to come up with a critical thought, depend on others to persuade you one way or another and you left the theater with a smile, a chuckle, or felt completely nostalgic about a vivid memory relived? Not everyone will come up with the same responses, agree on the same films or have reactions with big grandiose acclaim and proclaim it the next Little Miss Sunshine, Beasts of the Southern Wild, or perhaps, gulp, The Wackness. Much of the "hype machines" are left up to us journalists, writing about "the newest discovery" or "the next great sensation," but it is also up to distributors to engage with producers, sales agents and work out deals, and sign the dotted line. In some cases, they may even engage in a feuding bidding war to come up with the one film they felt destined to get their hands on, support it and distribute it out into the world. At first it appears to be a newborn one day and, the next a teenager, and then an adult trying to navigate into the world, looking to be observed, rewarded, and finally, accepted by others.
There was certainly no shortage of sales pre/during/post Sundance and many of these films will be released throughout 2017 on various platforms, whether it be through IFC Films, Paramount Pictures, Amazon Studios, Open Road Films, and Netflix, which dominated the sales market again with 14 films, they will release in 2017 and the first one, I Don't Feel At Home in the World Anymore will be released in three weeks, Friday February 24. Others will be released later in 2017 including five documentaries with the only one, as of today, Casting JonBenet scheduled for sometime in April, along with a brief theatrical release. While films like Chasing Coral, Icarus, Joshua: Teenager vs Superpower and Nobody Speak may look for another distributor or Netflix releasing the docs into theaters, and they absolutely should find a way to do so and get as many filmgoers to catch these docs in theaters.
Many of these documentaries have so much to say, and usually are not the films distributors fork out the checkbooks for. Sure, they will find an audience, no problem when they become available to stream, but there is no reason why they could not find someone willing to take a chance and put them up in theaters to get the same experience all of the folks I listed earlier got a chance to see these on the big screen in the mountains. Same could also be said with many of the world/foreign films which I saw out in Sundance too.
Many of these films will have a limited life in theaters, or it might not even be in the cards, for them, and they will find life via Amazon, Netflix, Hulu, Itunes, FilmStruck or another form of internet streaming, and that could be why so many never find U.S. theatrical distribution homes. Not to say every film that premieres at Sundance, Berlin, SXSW, Tribeca, Cannes, etc, deserves to be in theaters, but there is somewhat a strange dichotomy on how this all works and shakes out in the end. I will be the first to admit, I am attracted to certain films that I want to see in theaters, instead of waiting for them on Blu-Ray, or renting them off Itunes, for sure. I have never worked for or with a distributor. I am postive their advice on how certain films work in theaters, versus, what seems to be the "new norm" of a straightforward approach of holding onto them until the right window opens and release them online is completely legit and beneficial. However, what is the advantage of Netflix and/or Amazon Studios releasing them onto them streaming service, with the exception of a few films working out a theatrical deal? My first guess would be adding more money into marketing them, placing ads, renting theaters for press screenings in order to get reviews, which again, can be damn expensive and time consuming. It may never get answered, and we might just be at the mercy of a "wait and see" approach of waiting for weeks, months, or perhaps years, to see how the evolution of all this gets bigger and bigger and pretty soon, distributors will have to work harder, or pay more for acquiring films in order to get them into actual movie theaters.
Even by all accounts, the few world cinema films I saw will have a chance to grace some theatrical screens later in the year including the charming Thailand based narrative, Pop Aye, about a man who unexpectedly sees an elephant from his childhood and decides to return the elephant back to his rural childhood home. Given, Pop Aye could have been 15 minutes shorter, it is great to know we still have folks like Kino Lorber, a longtime foreign film champion distributor, still buys smaller niche world cinema films and makes sure to put them up in U.S. screens, as the number of foreign films seem to be growing each year, with less and less getting theatrical attention.
The case could even be made for another world cinema film from Mexico, I Dream in Another Language, which does not have U.S. distribution yet, but no doubt, should be able to find a willing suitor to take a chance on this effective and layered film about a grudge between two men falling for the same woman, which has lasted close to 50 years. The initial hook being, the two men speak a dying language (known as Zikril) that no one else can and it is up to a young linguist to keep the language alive and help resolve the feud between the two older men. While this would certainly pose some challenges for a distributor to get out into theaters, the film is gorgeous to behold, and provides enough empathy into the lives of two broken hearted men, that anyone in any language will surely understand and treasure.
Oh, but then Amazon Studios did announce they would be willing to buy films at Sundance starting with $100k offers to U.S. Dramatic Competitions films and Premieres, in order to control worldwide streaming rights for two years, and offered stream rights to films for when viewers would stream the film for an hour, the would receive thirty cents. Check out this article on Forbes.com for more info on the breakdown. I for one, cannot wait to see who will be the first filmmaker/producer to bite on this offer and see what happens after someone accepts the offer and see how it turns out a year or two later.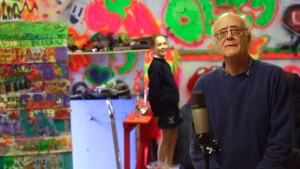 Truth be told, I am a Netflix subscriber (one of the 93 million subscribers, they have) and do love it, no question, but I do still enjoy the thrill of seeing films in a dark theater with other patrons and experiencing the thrill of seeing them on the big screen, but I know it will be damn tough to see a really charming film like say the Irish documentary, In Loco Parentis co-directed by Neasa Ni Chianain and David Rane in theaters anytime soon. However, it may not scream for a lucrative theatrical deal, it will however, probably be a huge success on the international film festival circuit, and rightfully so, it may just fit "a streamer" right at home. There are no special effects, no big names attached, and in fact, it was the closest thing I saw to a family friendly film at Sundance (not in the Kids Program) and the story is simple: having taught at a private boarding school in Kelis, Ireland with students attending from all over the world for over 40 years, John and Amanda Leyden continue to challenge the students in speaking a foreign language, learning to play music, and making sure they keep up on their studies. Taking its time to develop a relationship with the viewer, and shooting in a cinema verite style, similar to Dina, another film I will mention in a bit, with the cameras following around the students and a few other teachers, the film had me laughing and cheering at the same time for all the rascal children practicing their songs and watching John & Amanda, go back and forth with many of them, was as enjoyable as anything I saw at Sundance. It is a film I wish more people would have seen at Sundance, and were talking about to help spread good "word of mouth" and build some momentum as it is the type of film that mostly gets buried and never to be heard from again.
Two music films I enjoyed the hell out of which could use some help in finding a bigger audience too Tokyo Idols and RUMBLE: The Indians Who Rocked the World, will not set the documentary world on fire, but nonetheless are equally "entertaining" films on subjects rarely brought to the big screen. Neither film is perfect by any means, starting with Tokyo Idols, a fascinating and disturbing look, if sometime hard to fathom the notion of middle age men who are obsessed with Japanese female pop music and singers, who usually range from the ages of 10-21 years old. And when I say middle-age men, I mean men who have quit their jobs, packed up their things, and basically become groupies toward for the most part, underage girls. The "Idols" as they are called, perform at various clubs, records stores, and online shows with special meet and greets followed afterwards are always surrounded by predominantly men, who adore them by shaking hands, taking pictures, and become collectors of their merchandise and traveling far and beyond over and over again. The rabid fan base of men traveling around to watch their favorite "idols" perform is also a $1 billion industry! While the cultural phenomenon clearly paints the picture on screen, so many other questions were not answered in the doc. Who writes the songs? The girls or do they have professional songwriters? Are the girls making money from all their merchandise or do they managers? How does one start off wanting to become an idol? Director Kyoko Miyake has the makings of brilliant culture shock doc, although, it does fall short of so many unexplained questions and missed opportunities. However, it does make her film a queasy and uncomfortable portrait of an unhealthy obsession to watch, and one you will not be able to take your eyes away from.
RUMBLE: The Indians Who Rocked the World, on the other hand, had all the talking heads you would want to discuss about the underappreciated Native American/Indigenous musicians in history including Iggy Pop, Taj Mahal, Robbie Robertson and even director, Martin Scorsese, (who's The Last Waltz, could make a case as the greatest American music doc ever), appear to give footnotes and tidbits on Native American music history. Taking its name from the 1958 Link Wray song, "Rumble," (Wray himself was a Shawnee Native American) and for the entire documentary, co-directors Catherine Bainbridge and Alfonso Maiorana, seem to use Wray's "Rumble" as talking points to string together different subjects, discussing their influences to rock with most saying "Rumble" as the song that got them into music. ("Rumble" was also the first instrumental song to be banned from radios in 1958!) The film never achieves a very cohesive structure and bounces around from one interview to the next without much rhyme or reason or explanation for that matter, but did deliver some of the best footage of the festival, especially a clip of Mick Jagger and Brian Jones introducing Howlin' Wolf on an episode 1965's Shindig program, made my jaw drop, Even the bittersweet tales of the little known story of guitarist Jesse Ed Davis, best known as a sessions guitarist, who went on to perform with some of the biggest acts in the world, before dying of a drug overdose in 1988, seem to be the most grounded of the stories told. The commentary and in-depth storytelling of RUMBLE, should be compelling enough, for any casual documentary viewing to jump right in, even if the pieces and selections are impossible to put together.
In what turned out to be the nicest surprise of Sundance was co-directors Antonio Santini and Dan Sickles' U.S. Documentary Grand Jury prize winner, Dina, an off-kilter and captivating love story between 49-year-old Dina Buno, and her fiance Scott, both are neurologically diverse adults, who are about to move into Dina's apartment before getting married. While both are deeply in love with one another, some questions begin to pop up including the romance and intimacy of their love for each other with Dina using different techniques and conversation pieces to engage Scott (including a downright hilarious and uncomfortable scene where Dina presents Scott with a copy of "the Joy of Sex" while on beach getaway) is just one of the many scenes used to show the relationship has its challenges. Focusing on their everyday life, Sickles and Santini's camera barely leaves either of them for long, and takes its time as both start opening up more and more, especially Dina who was previously married (her husband passed away) and even discussing a previous ex known as "the psycho" a dramatic pull of understanding one another becomes a major force and pushes the film into deeper boundaries of commitment and acceptance. There is more to Dina's previous relationships, which Sickles and Santini drop early hints in the first half, leaving a significant and mysterious allure over Dina's life, until a 911 call is played in its entirely and might have been the most chilling image and sounds of any of 25 films I saw at the festival. Dina has truly some heartfelt and fearful moments, but manages to build into a finely executed account of the beginnings of love no matter the difficulty or hurdle at hand, leaving our awkward emotions left to those who love us for who we truly are. Dina, thankfully, was bought by The Orchard and will be released into theaters in the fall, and it due time will show up on a stream website.
-Jim Brunzell III (@JimBrunzell_3)