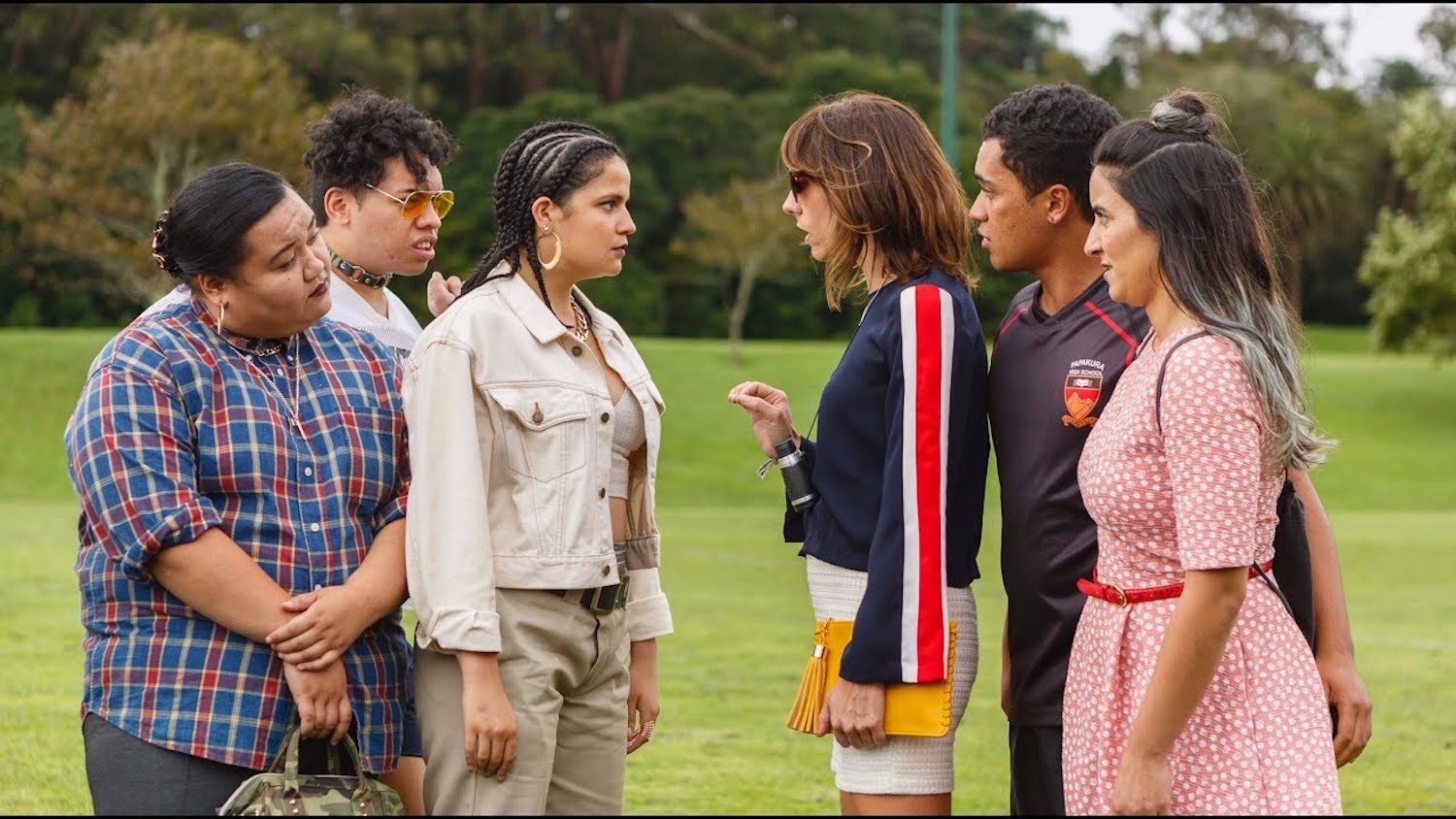 (The 2018 SXSW Film Festival kicked off March 9 and ran all the way through to March 17. Hammer to Nail has a slew of reviews and interviews coming in hot and heavy so keep your dial tuned to HtN!)
From down under comes a raucous comedy written and directed by, and starring, two of the funniest women I had never heard of before. In their native New Zealand, Jackie van Beek (New Zealand TV3's Funny Girls) and Madeleine Sami (TV3's Super City) are known quantities, but here in the United States, much less so, unless one is a fan of Jemaine Clement and Taika Waititi's 2015 vampire mockumentary What We Do in the Shadows, in which both actresses play small roles. It doesn't really matter, however, whether one has previous experience with van Beek and Sami, as The Breaker Upperers is a work of such brilliant comic energy that it – and they – need no prior introduction. Indeed, the film stands in a class by itself, hilarious from start to finish. From ignorance to bliss, I am now a diehard fan of the pair.
Van Beek and Sami play Jen and Mel, respectively, two longtime friends whose two-person company breaks up couples in which one partner really wants out, but can't seem to make it happen on his/her own. We meet them in medias res, dressed as cops, as they explain the sudden "vanishing" of one such client to his bereft wife. Her plaintive wails form the background noise of a scene in which truly nasty business is served up as first-class farce. The sparkling promise of this opening – and the delightful montage of similar scenes that immediately follows – is hardly ever broken. From laughter to tears to tears of laughter, The Breaker Upperers delivers from start to finish.
If I had one complaint – and it is a minor one – it is that van Beek and Sami feel compelled, at one point, to insert a momentary comeuppance for the characters, knocking them, and the movie, temporarily off the humor track so that lessons can be learned. Bah humbug. Bring on more anarchy! Forget morality! Still, script-wise, this late second-act development makes narrative sense, and soon we are back to rocking and rolling with freewheeling glee.
Be forewarned: with its rapid-fire screenplay full of jokes and slapstick, and the great supporting cast that includes the charming James Rolleston (the "boy" from Boy, now all grown up), the film may cause as much pain as joy, since the full-body, howling hysterics come at a cost. I recovered, though, and so will you, and it will all have been worth it. The Breaker Upperers is a must-see cinematic treasure.
– Christopher Llewellyn Reed (@ChrisReedFilm)