BIG FIGHT IN LITTLE CHINATOWN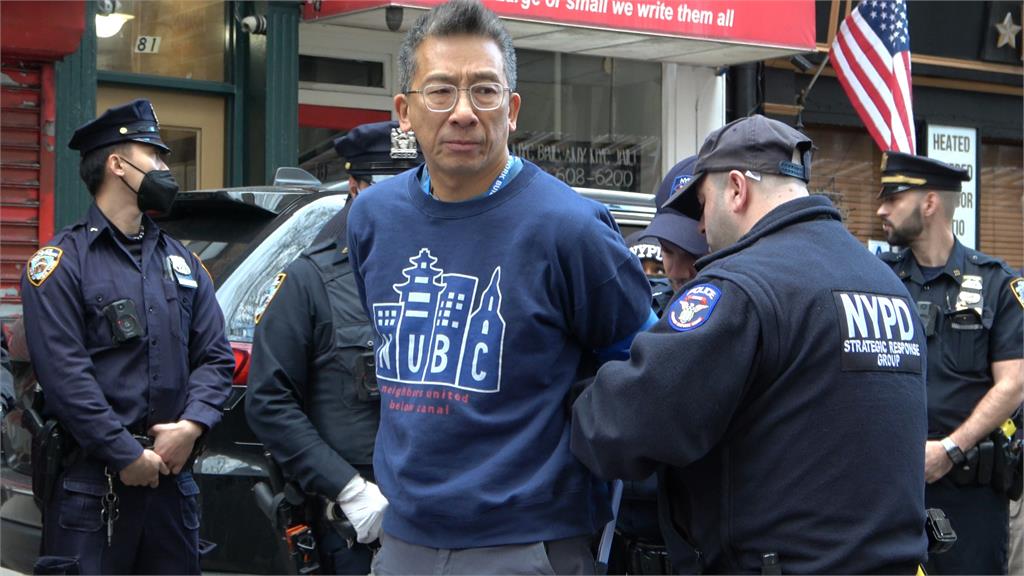 (DOC NYC, "America's largest documentary festival" is back this year for its 13th edition, running November 9-27. Check out Chris Reed's movie review of Big Fight in Little Chinatown. Seen it? Join the conversation with HtN on our Letterboxd Page.)
Watching the new documentary Big Fight in Little Chinatown, from director Karen Cho (Status Quo?), certain questions kept running through my mind, over and over. Why would any competent city planner choose to destroy the very things that make urban centers vibrant and enjoyable? Who would want to live in a place without interest, where one building blends into the next, and generic features fail to differentiate this city from any other? It appears, however, that where there is money to made in developing the new at the expense of the old, the allure of profit trumps all, to the detriment not only of history but of quality of life. Though the film focuses on Chinatowns in just three specific North American cities—New York, Montréal, and Vancouver—the issues it tackles go far beyond those locations and are universal in scope.
We begin in Manhattan, the only Chinatown here with which I am directly familiar, meeting a cast of characters we will return to, time and again. They include Jan Lee, a building owner on Canal St. who is a third-generation resident of the area, and Mei Lum, owner of Wing on Wo & Co, also on Canal, and a fifth-generation resident. From there, we head to Montréal, in Canada's Québec province, where Cho interviews city planner Jessica Chen and Garnet Lee, of Wing Noodles Ltd., among others. And then there are the good folks in British Columbia's Vancouver, such as William Liu, of Kam Wai Dim Sum, and Henry Yu, of the Chinatown Legacy Stewardship Group. Across these different municipalities, the same issues emerge.
In order to properly contextualize the present, Cho provides ample history lessons of how Chinese immigrants were treated upon arrival, many of them working to build the infrastructure (like railroads) that allowed both the United States and Canada to prosper. Racist laws, including the 1862 Chinese Exclusion Act (but also many 20th-century bits of legislation), along with forced ghettoization, both limited who could immigrate and where they could live. This led to the development of ethnic enclaves that, over time, became a source of both shame and pride to the descendants of the first arrivals. One of the most fascinating aspects of the documentary is the intergenerational dialogue—and evolution of that dialogue—as younger people begin to realize what will be lost if Chinatowns go away, sometimes to the surprise of their parents and grandparents, who moved to the suburbs once they could.
Those relocations were not always voluntary, given how politicians and developers began to covet prime real estate, either for "urban renewal" projects that involved expressways plowing through city centers, or through new condominiums to attract a more desirable (read white and/or upwardly mobile) type of resident. Cho explores how communities of color and the poor are often treated like an annoying inconvenience in the way of big plans, with little ability to fight back. As we see in the movie, however, many Chinese Americans and Canadians have decided to put their foot down and reclaim their heritage. It's unclear how successful they will be in all cases: though Montréal activists manage to obtain heritage status for their Chinatown, New Yorkers have yet to stop the construction of a new mega jail south of Canal.
On top of all this, there is Covid and the unfortunate anti-Asian backlash that emerged from it. As if historical prejudice was not enough, racism again rears its ugly head thanks to public figures like a particular former U.S. president. But Big Fight in Little Chinatown ends on a note of hope, with stores opening once more and the future perhaps less bleak than it seemed for a while. Time will tell. Thanks to Cho, we know the stakes: we all stand to benefit by keeping Chinatowns everywhere very much alive.
– Christopher Llewellyn Reed (@ChrisReedFilm)
2022 DOC NYC; Karen Cho; Big Fight in Little Chinatown documentary movie review