BEAUTIFUL SOMETHING LEFT BEHIND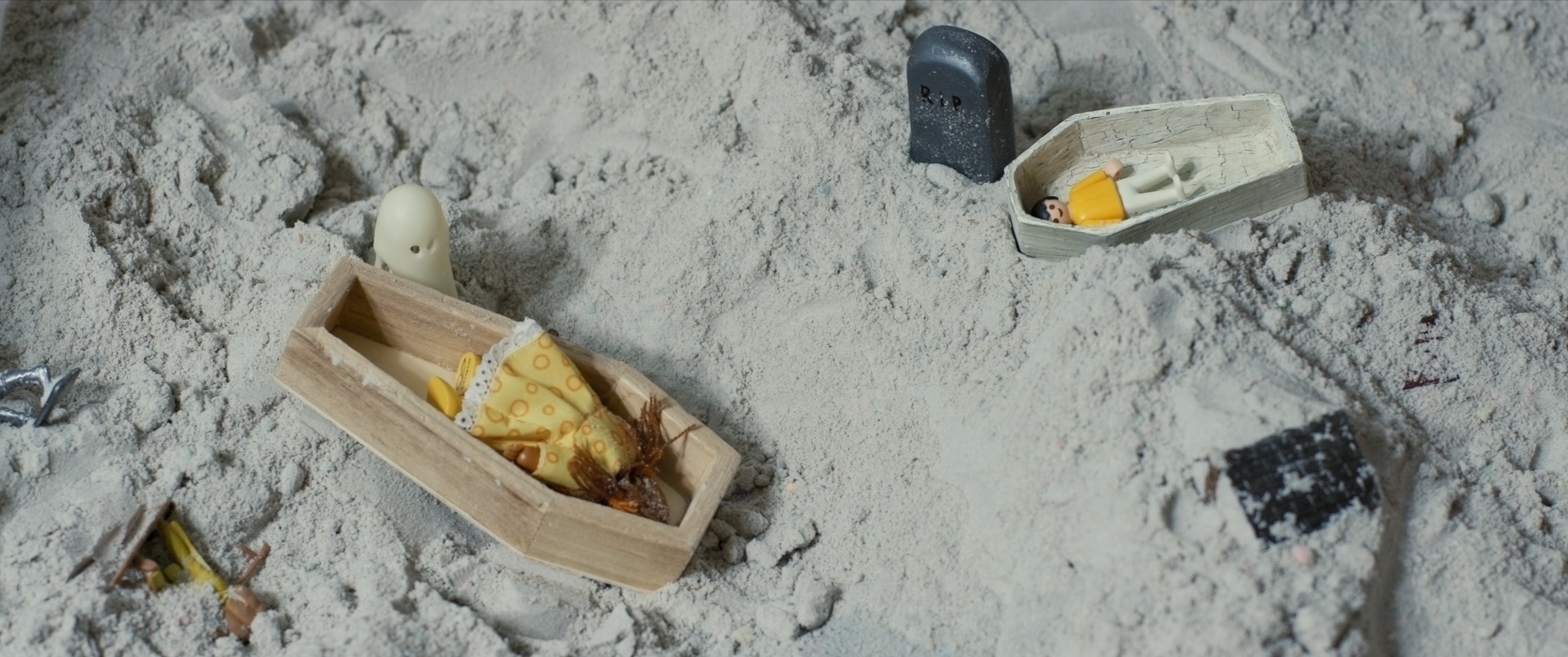 (The 2020 DOC NYC Film Fest runs November 11-19, virtually. You can watch many of their films via their site. Like what you see here on Hammer to Nail? Why not give just $1.00 per month via Patreon to help keep us going?)
The loss of a loved one and the attendant grief is hard enough to process for the adult mind; for children it is well-nigh incomprehensible. They are just beginning to understand their place in the world and the context of their everyday lives, so any change, much less the death of a parent or a sibling, can be devastating. Director Katrine Philp (False Confessions), in her new documentary Beautiful Something Left Behind (formerly known as "An Elephant in the Room"), explores how a trauma-therapy center in New Jersey, Good Grief, helps children cope with such loss. The result is an emotional roller-coaster ride of a movie, both inspiring and upsetting, and deeply cathartic.
There's Peter, aged 6, whose mom and dad are both gone, she in an accident and he of an overdose – what Peter calls "bad medicine" – who is now being raised by his grandmother and Uncle CJ. Nolan, 9, and Nora, 10, have lost their father from "something bad." Nicky and Kimmy, both, tell us how dad died in the hospital, the emotionless affect belying the discomfort of the tale. Finally, there's Mikayla, 5, whose father passed, of some illness, at 53. Together, along with others we see here and there, they make up the faces of youthful mourning, all helped by the tireless counsellors at the center.
We also meet their surviving relatives, who either have little choice but to make do or who have stepped up (like Uncle CJ) to fill the void. They amaze with their resilience and compassion, always willing to talk through issues with the kids. Philp complements these heartfelt moments with beautiful cinematography, especially of the recurring motifs of paper lanterns and balloons launched into the sky like spirits traveling to the heavens. If silence and loneliness are both cause and effect of profound sadness, these children have every hope of recovering, encouraged as they are to talk and socialize with others like them. The elephant in the room will never go away, but at least a gentle beast s/he may become.
– Christopher Llewellyn Reed (@ChrisReedFilm)
[NOTE: This review first appeared after SXSW 2020, as part of our #LostFilmsofSXSW coverage, under the original title "An Elephant in the Room." We now repost under its new title as part of our DOC NYC 2020 reviews.]