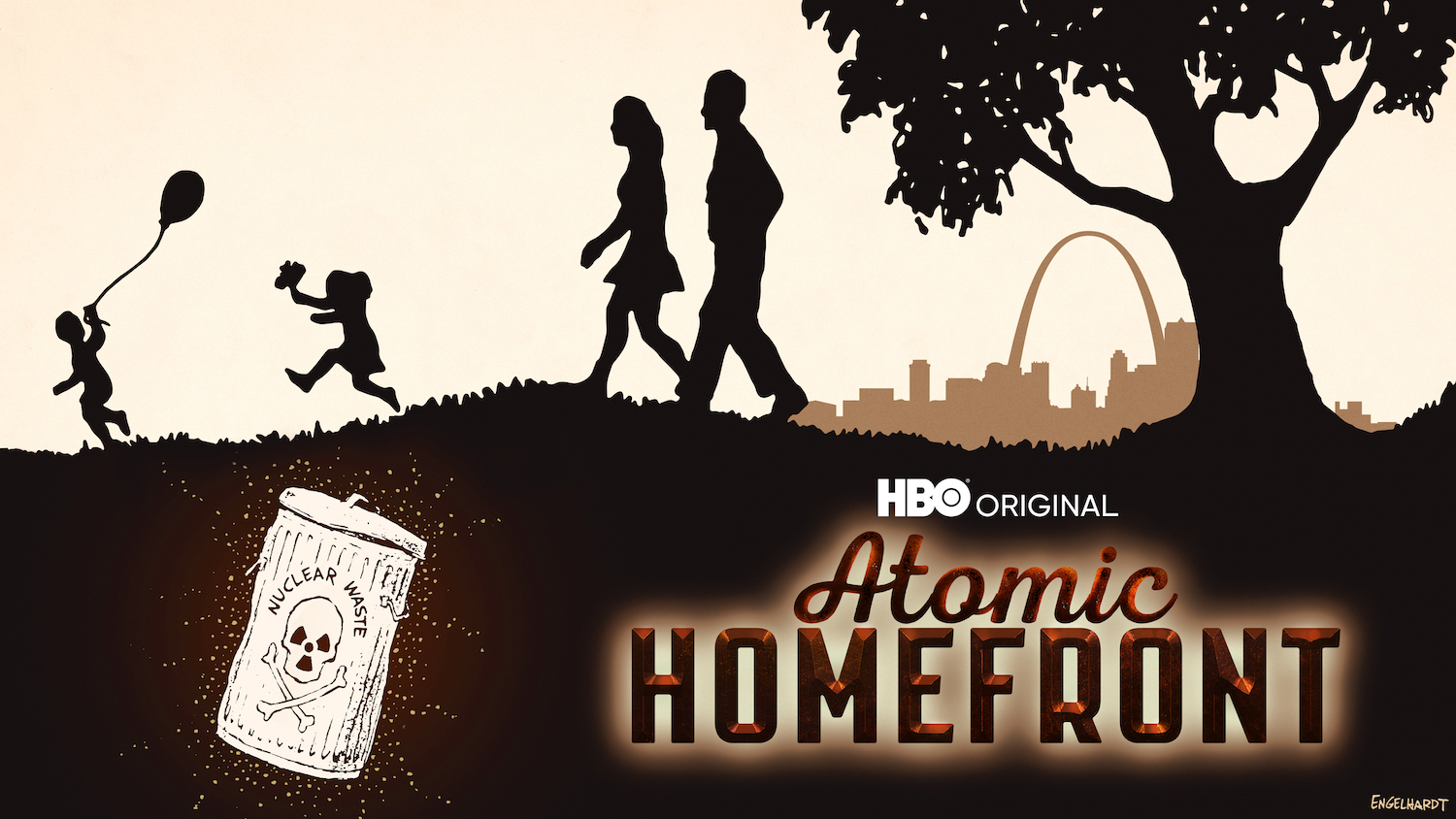 (The 2017 AFI Docs ran June 14-18 in Washington D.C. Lead critic Chris Reed brings us these reviews fresh from the fest.)
In grainy black-and-white archival footage, military personnel arrange mannequins in a 1950s-era ranch house. Seen from a remove of over 60 years, it's mildly comical, as was a similar scene at the start of the unfortunate Indiana Jones and the Kingdom of the Crystal Skull. Sadly, the Manhattan Project, in which nuclear weapons were tested in, among other places, the deserts of New Mexico and Nevada both during and after World War II – with these houses and dummies placed in the way of the blast to demonstrate the effect of the explosion – was anything but funny. Its aftereffects are still very much with us, as we learn in Atomic Homefront, the new documentary from Rebecca Cammisa (Which Way Home).
For some inhabitants of certain areas in and around St. Louis, Missouri, where Mallinckrodt, a chemical company, processed and enriched uranium for the U.S. nuclear program, high levels of radiation are simply a way of life. Amazingly – and unforgivably – the waste from the plant was simply dumped nearby, without safety measures, throughout the 1940s and '50s, contaminating the water, soil, and more. Today, what remains of the identified remnants of that nuclear waste sits in a landfill that abuts a residential neighborhood. More worrying, that landfill has as an active SSE ("Subsurface Smoldering Event") – otherwise known as a fire – that approaches ever closer to the radioactive garbage. Not surprisingly, documented cases of cancer among the locals, over the past 40 years, far surpass the national average. Worse, and more damning, the cancers match the kinds found among those who work directly with uranium and other such isotopes. Coincidence?
Well, that is what both those who manage the landfill and our government would have us to believe. Or rather, they would like to sow enough doubt as to the causes so that proving guilt is difficult. In 1990, the EPA (Environmental Protection Agency) at least granted the area Superfund status, an appellation that recognizes the massive contamination and puts the onus of cleanup on the agency. Sadly, since then, what St. Louis residents have mostly seen is foot dragging. No wonder that when we first meet our protagonists, they are angry (some are sick and angry, some even dying). It's a sorry state of affairs when past sins go unresolved, leaving innocents to pay the continuing cost of the misdeeds.
Cammisa and her crew interview many of the dynamic ordinary folks who fight back with gusto. There's Dawn Chapman, mother of three and founder of Just Moms STL, an organization – of, you guessed it, moms – that is pushing hard for the EPA to follow through on its promises. Given that the film was shot towards the end of the Obama administration, with Gina McCarthy at the helm of the agency, it would be interesting (and maybe horrifying) to know what, if any, progress has been made since Scott Pruitt, under Donald Trump, took over. In any case, Gina McCarthy avoids these women at all costs, for whatever reason. Not her finest hour. We also meet Michele Seger, a forty-something former resident now diagnosed with terminal lung cancer. Who cares about her (beyond her distraught family)? Theirs are just two of the stories in this heartbreaking movie designed to provoke outrage and activism over our government's abuse and neglect of its citizens. We won the Cold War, but at what cost?
– Christopher Llewellyn Reed (@ChrisReedFilm)