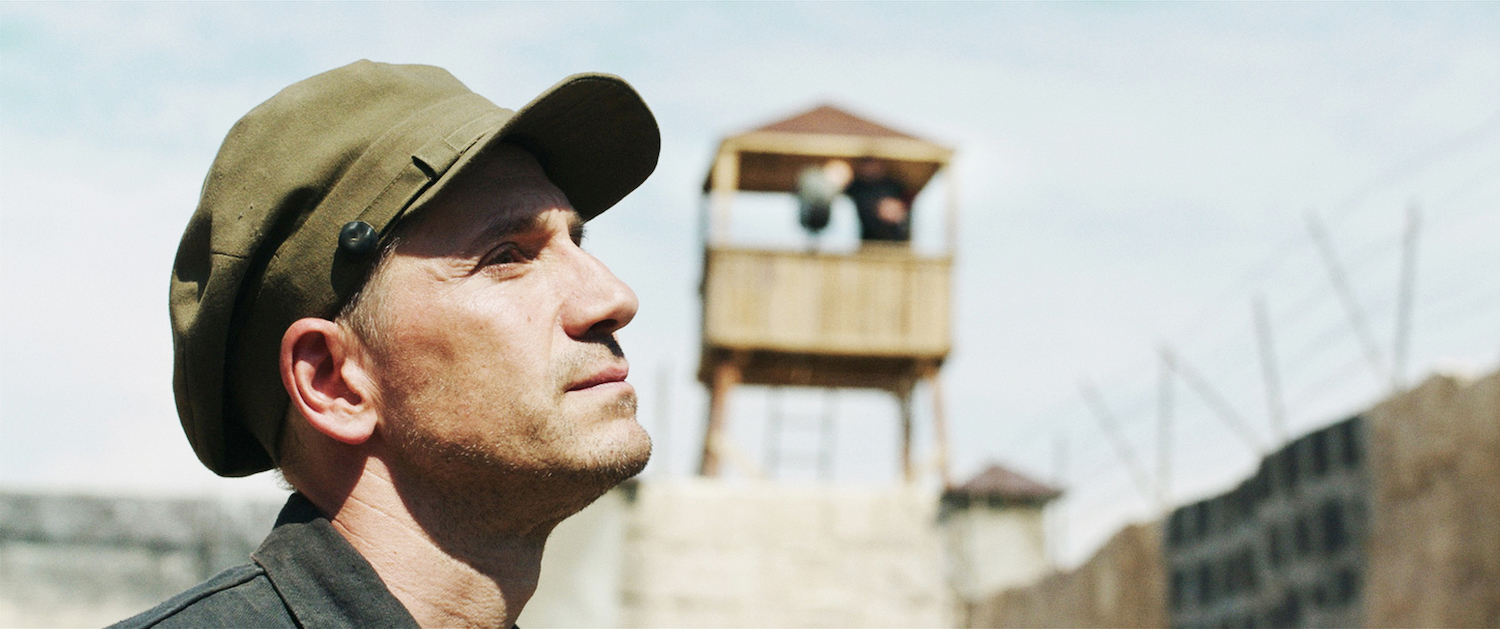 (Check out Chris Reed's movie review of Amerikatsi, now playing in NYC and L.A. via Variance Films.Seen it? Join the conversation with HtN on our Letterboxd Page.)
Written and directed by—and starring—Michael A. Goorjian, the new film Amerikatsi is many things, among them a paean to the resilience of the human spirit. The story begins in 1915, during the Ottoman Empire's roundup and genocide of its Armenian population, but mostly takes place between the years of 1948 and 1953, when Charlie (Goorjian), a survivor of those atrocities, returns to his birthplace from the United States at the invitation of Joseph Stalin. That's right: Uncle Joe sought to right historical wrongs in the aftermath of World War II.
Or at least that's how the USSR's "Man of Steel" (a loose translation of the dictator's chosen pseudonym) presented his overture. In reality, nothing quite worked out as planned for many of the unfortunate "repatriates" (as the returning Armenians were called). In Charlie's case, what starts out as an absurd adventure into the twisted ways of Soviet bureaucracy quickly turns sour. Home may be where the heart is, but here it's also the den of the lion.
And a hungry beast it is. Despite Charlie's initial welcome by the wife of an important party official (whose son he saves from a rowdy crowd), he soon antagonizes that very same apparatchik and his colleagues by virtue of his unconscious Americanisms, which include flashy ties and a deep religious faith. Though that wife, Sona (Nelli Uvarova)—herself Armenian, though married to a Russian—comes to believe that Charlie is enjoying the fruits of local hospitality, in reality he lands in prison.
The movie then shifts gears from the lightness of the early episodes to something far darker, though occasional moments still turn to farce. Stuck in jail with nothing to do but grin and bear it, Charlie takes solace in the goings-on in the apartment he can glimpse from the bars of his cell, à la Rear Window. What he learns by watching serves as his real introduction into Armenian culture, which was the whole reason he left America (the title is how Americans are called in Soviet Armenia).
Though Amerikatsi suffers in places from an unevenness of tone, alternating sometimes too abruptly from comedy to tragedy, it nevertheless proves mostly engaging, thanks to Goorjian and his appealing ensemble. Unexpected alliances between characters help us understand the central theme of joy in community—cultural and otherwise—which the bleakness of a long prison sentence cannot quite diminish. Charlie may not get exactly the welcome he was hoping for, at least he welcomes the Armenia he eventually discovers.
– Christopher Llewellyn Reed (@ChrisReedFilm)
Variance Films; Michael A. Goorjian; Amerikatsi  movie review