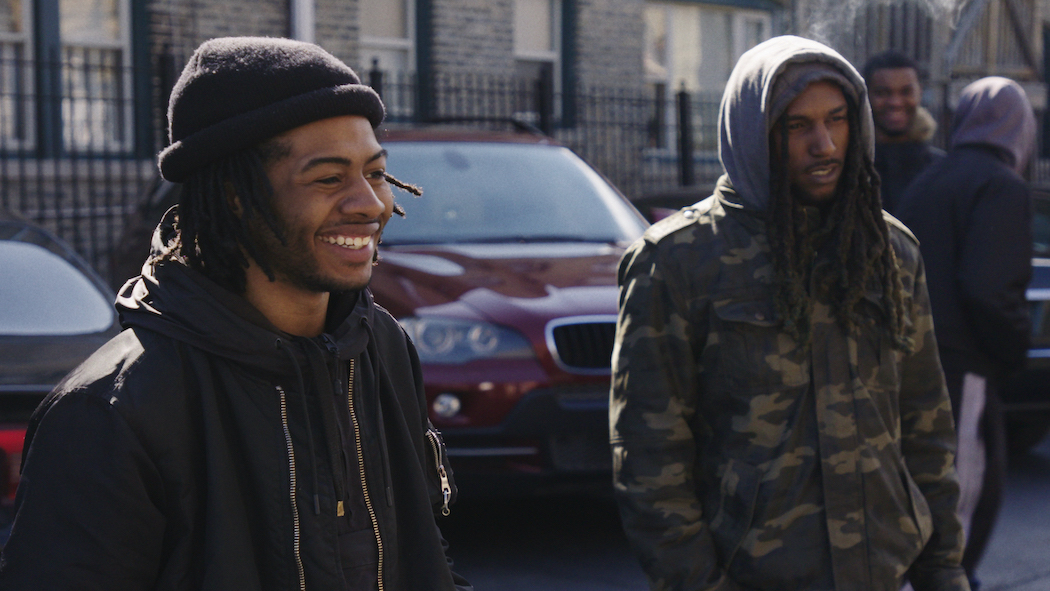 (The 2021 Tribeca Film Festival opens Wednesday, Jun 9, 2021 and runs all the way through Sunday, Jun 20. hammer to Nail has you covered with tons of coverage, coming your way! Like what you see here on Hammer to Nail? Why not pay just $1.00 per month via Patreon to help keep us going?)
Joshua Altman and Bing Liu previously collaborated on the Oscar-nominated Minding the Gap, the one as co-editor and the other as director/co-editor. That earlier documentary was set mostly in Rockford, Illinois, about 90 miles to the northwest of Chicago. Their new film, All These Sons, centers its action directly in the bigger city, focusing on two community non-profits, on the South Side and West Side, each of which tries to help young men at risk of succumbing to drug addiction and/or neighborhood violence (gang-related or not). They are IMAN, Green ReEntry (South) and MAAFA Redemption Project (West), and the daily issues they tackle are seemingly unsolvable, yet their leaders never give up. This is their moving, often heartbreaking story.
Beyond the hard work, what impresses the most are the insightful comments the group organizers make about the root of the problems. We can all guess that endemic poverty, redlining, systemic racism and more have kept these areas economically depressed and unable to properly serve those who live there, but Billy Moore, with IMAN, and Marshall Hatch Jr., with MAAFA, both offer up probing analyses of even deeper obstacles at play. One wishes they would hold the levers of power, rather than someone like former Mayor Rahm Emanuel, seen briefly in B-roll. 
In one of the more unsettling scenes, a phone conversation between Hatch and MAAFA's donors, we hear the money men asking if the funds they give are, indeed, going to those "most at risk." Afterwards, Hatch is left scratching his head: what does that even mean? The entire community is at risk; what possible purpose does it serve to question who gets to live in MAAFA's shelter? It disturbs the mind, furthermore, to consider that there might be a donation cachet, bragging rights that one's dollars are used by those who most need them. Imagine the cocktail-party chatter…
Intimately embedded with each group, the camera operators (the directors, themselves) are not entirely invisible, since some of the men occasionally turn to them in frustration as things turn sour, questioning why the camera needs to stay on (it then goes off). We understand, as by that time we have spent many moments watching folks like Shamont, Zay, Charles and others struggle to be the kind of people they wish they could be. It's a powerful odyssey, and one without obvious end, the odds stacked against them in a way almost impossible to comprehend.
And yet this never feels like misery porn, because Altman and Liu succeed in showcasing their documentary subjects' humanity. There is joy and humor, as well, such as watching Hatch and his father, a Baptist Pastor, argue over how to barbecue chicken (to cite just one example), or how Hatch and his wife joke about their respective office spaces. The directors also deliver aesthetic variety, bringing in archival footage to show how Moore once killed a man and now uses his regret (and prison experience) in his mentorship. It all adds up to a profound showcase of resilience and perseverance, strength of character emerging from failure, the drama of a life as real as it gets.
– Christopher Llewellyn Reed (@ChrisReedFilm)