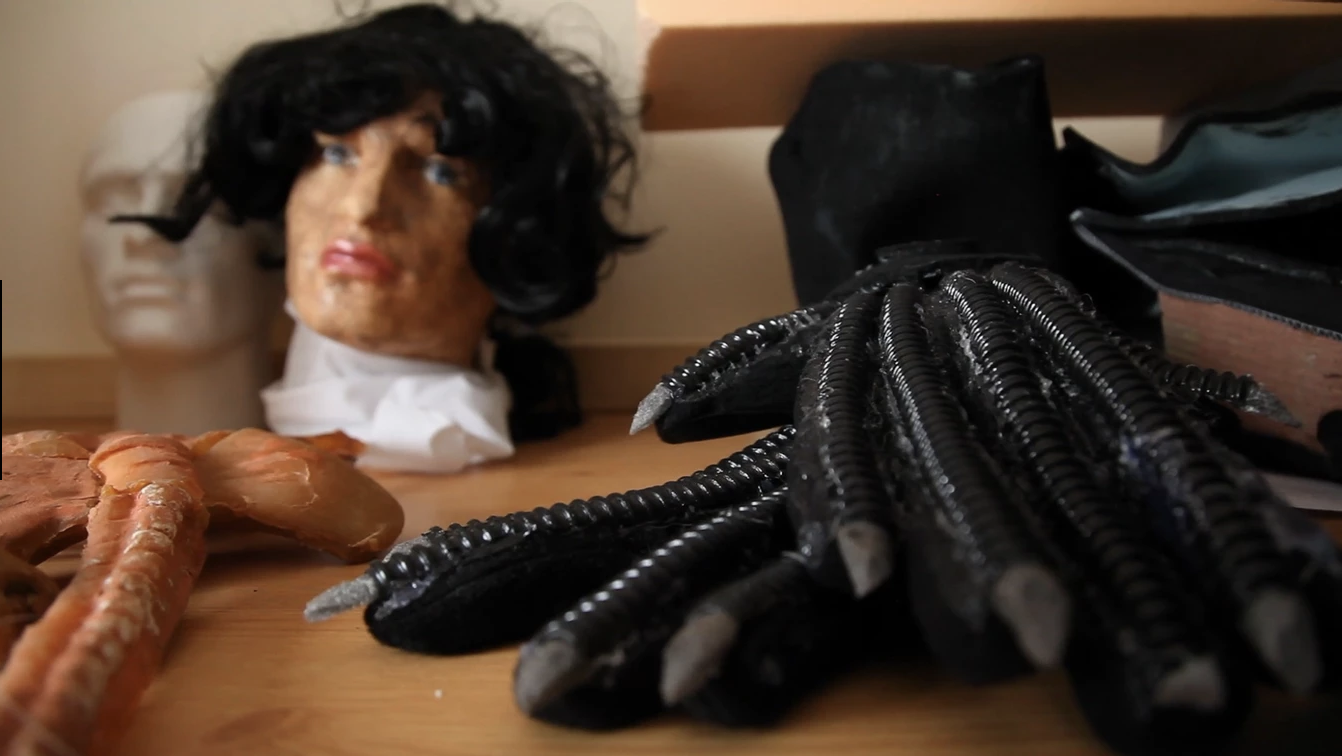 (The 2021 SXSW Film Festival kicks off March 16 and runs through the 18th, all online. Hammer to Nail has tons of coverage coming your way so stay tuned! Like what you see here on Hammer to Nail? Why not give just $1.00 per month via Patreon to help keep us going?)
From the outside, "Making Of" documentaries seem to be pretty easy pickings, story wise. You have a person or a group of people setting out to create something with a built-in deadline like an album, movie or performance then the documentarians sit back and document the ups and downs of the process. And, it's true, it is a pretty easy story package. However, if "Making Of" documentaries were a soup and the above was the basic recipe, your soup is going to be pretty bland if you don't add the right ingredients. For a documentary, you're going to need interesting people, maybe even more than an interesting project that they're working on. Fortunately for filmmakers Danielle Kummer and Lucy Harvey, the duo struck gold when they discovered a group of amateur theater buffs who set out to bring Ridley Scott's horror masterpiece Alien to the stage in the aptly named Alien On Stage.
The doc covers a group of U.K. bus drivers who set out to perform Alien for folks in their small town of Dorset. Obviously, Alien is an incredibly suspenseful, gory and effects heavy film so the fact a group of locals, most of whom lack much acting experience let alone special effects skills, decide to choose this particular film is a fairly ballsy decision. Yet aside from some initial jitters, the cast and crew dive headlong into production. For reasons never fully explained, "Dave" becomes director of the stage play and shots of him rubbing his temples and eyes become the norm. What his cast and crew lack in talent they make up for in trying which provides great laughs for the documentary audience but likely causes Dave to imbibe more liquor and cigarettes than he normally would. Well, maybe. 
In an interesting twist of sorts, the groups performance in Dorset goes off well but hardly any one shows up. Thus, it's a bit of a flop. This isn't a spoiler and it happens right around where the first act of the doc ends so, call off the face hugger. What was once a one-off, done for a laugh soon becomes a bit more serious when the aforementioned directors Kummer and Harvey happen to see the Dorset performance and convince the group that this play would be received much, much better on a bigger stage in a bigger town. Perhaps, on the West-End of London? Sure, why not!?
Thusly armed with a poorly attended one-time play the group sets out to level-up in London and Alien On Stage follows this course of action that again, comes equipped with intriguing characters, ups and downs and a built in timer device as the show simply must go on. And at a crisp 80 minutes, the documentary does just that showing the hurried process from start to bloody finish.
Alien On Stage is a lot of fun for fans of the Alien films as well as theater fans. It's also just a really fun documentary. The stage group is compiled of a great variety of characters (both literally and figuratively) who really are trying their best. While nerves indeed begin to fray, they all seem to enjoy each others company almost as much as a steady stream of booze, junk food and salty language. For me the biggest question was how they would create passable sets and visual effects and while the end results are kitschy, they're quite clever and usually come off pretty well onstage. Some docs of this caliber often do quick spinoffs into the personal lives of certain subjects but Alien On Stage wisely eschews that and sticks to the play being rehearsed and performed, it's what we want to see after all. The only disappointment is that Alien kitty Jonesy is never even mentioned! Will this small-town team of bus drivers pull off the impossible or will they be booed and sadly dragged back to Dorset? Settle in, buckle up and find out. 
– Don R. Lewis (@ThatDonLewis)