A WOMAN'S WORK: THE NFL'S CHEERLEADER PROBLEM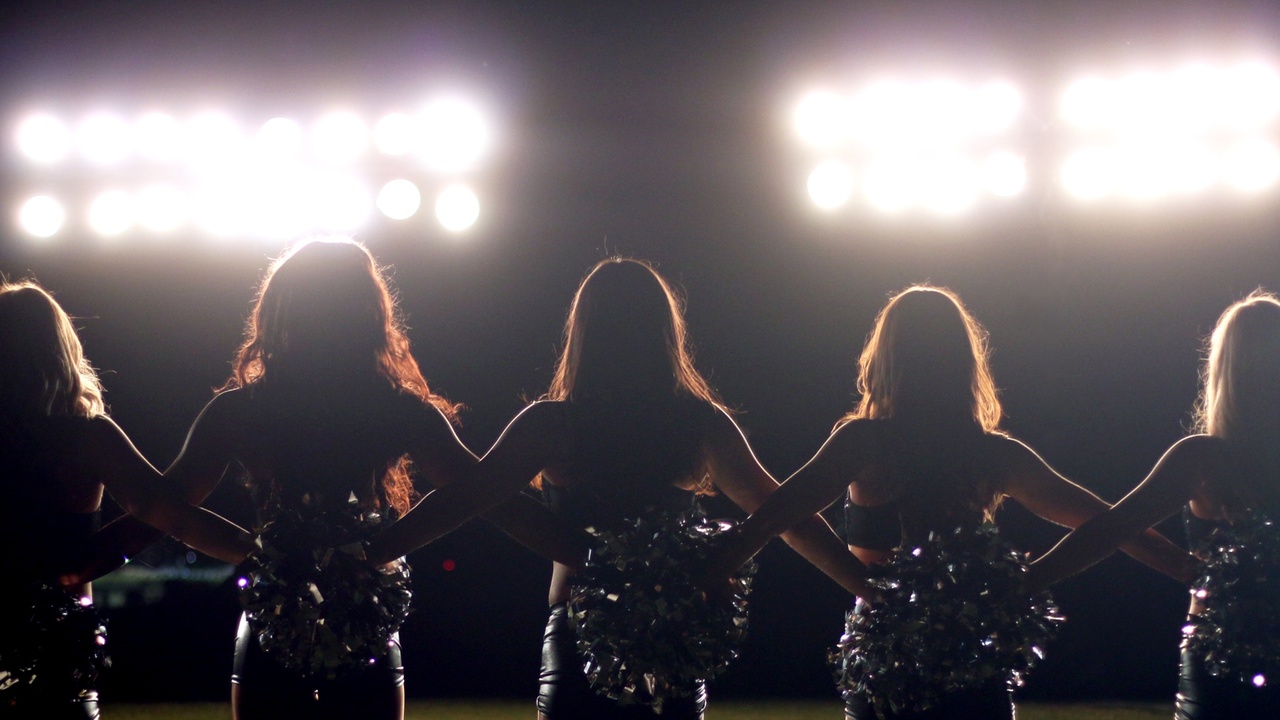 (The 2019 Tribeca Film Festival ran April 24-May 5 in New York City. HtN has writers Matt Delman, Chris Reed and Mike S. Ryan at the fest to get ready for our always deep coverage! Like what you see here on Hammer to Nail? Why not pay just $1.00 per month via Patreon to help keep us going?)
It should come as no surprise that our society values women less than men. Not only are we in the midst of a rash of laws being passed that limit women's reproductive freedoms – the quintessential key to women's ability to do what they want with their lives – but we still have yet to pass the Equal Rights Amendment, that grand project of the 1970s that once held out great promise before it fizzled in the Reagan era. So the central premise of director Yu Gu's new documentary, A Woman's Work: The NFL's Cheerleader Problem, that women who work within the National Football League's cheerleading programs are overworked and underpaid (if paid at all), is hardly controversial. Unless one is invested in the status quo, that is, in which case, let them eat their invisible cake (or even better, the invisible cake that they, themselves, have purchased)! They're women, after all … what more can they expect?
Indeed, director Gu (Who Is Arthur Chu?) invests her powerful exposé of the corruption within the NFL with all the outrage it deserves. Following one former Raiderette and one former Buffalo Jill – unless one knows nothing about football, the teams they cheered for should be clear – as they sue the organizations that once employed them (in a manner of speaking). Their goal is not so much restitution, though that would be nice, but correction: they hope that by their actions future cheerleaders might earn a living wage.
We meet Lacy (the Raiderette) and Maria (the Buffalo Jill) as they are mid-suit, deep in the muck of negative pushback from officials, sports fans and even former cheerleaders. As we discover the details of their stories, we learn how they were expected to pay for uniforms, travel and more, all on the promise of some kind of future compensation which, when it came, barely covered expenses, if at all. Why do it, then, one may ask? Gu explores this very question, revealing the joys of female camaraderie, the allure of the spotlight, and the innate pleasure of dance and athleticism, usually carried over from successful high-school and college experiences. Once the bloom is off the rose, however, all that matters is paying the bills.
If the film has a flaw, it is in its focus on just two protagonists. We see a few other disgruntled women on the news, similarly filing suit, but I would have wanted to hear their own stories, as well, just for further supporting evidence. Nevertheless, what is here is narratively quite compelling. The true insanity of the entire enterprise is how long cheerleaders have worked for nothing more than the illusory gratification of the spectators' roar. There is a tendency for people who suffered past indignities to expect future generations to do the same and to decry those who don't as somehow weak or entitled. Well, these women, at least, are neither. Times are changing, and thanks to Lacy, Maria and their compatriots in arms, perhaps for good.
– Christopher Llewellyn Reed (@ChrisReedFilm)
Like what you see here on Hammer to Nail? Why not pay just $1.00 per month via Patreon to help keep us going?