2016 Slamdance Film Festival Preview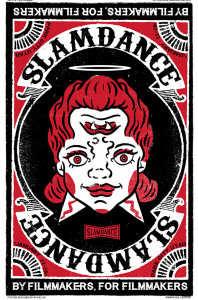 (
Slamdance 2016 runs from

January 22-28

in Park City, Utah. Visit the festival's official website for more information. FULL DISCLOSURE: Paul Sbrizzi is a programmer for Slamdance, but wears his film-lover onesie for the purpose of this piece
.)
Slamdance is back with another edition of its unique, filmmaker-driven approach to putting on a festival, with all programming drawn from blind submissions. The narrative and doc competition slates are comprised entirely of first-time feature filmmakers working with budgets under $1 million. This year Slamdance will include a large number of DIY filmmaking panels, as well as installations from the festival's DIG (Digital, Interactive and Gaming) exhibit. Director Adam Rifkin and the veteran comedy/magicians Penn and Teller will do a Coffee Talk. Here are just a few selections from a slate of close to 100 films.
MAD
Director Robert G. Putka's sharp, caustic, and at times very funny script captures with sensitivity and insight the prickly relationship between sisters who can't stop resenting each other long enough to support their emotionally unstable mom. Putka has assembled a truly outstanding cast—in particular Maryann Plunkett as the mother who delivers an unforgettable monologue from the depths of a crisis in the aftermath of her divorce.
EXCURSIONS
What starts out as a gemütlich, borderline-bougie weekend for two couples in a cabin in the woods turns very strange indeed as the four characters explore an escalating series of rituals that challenge their bodies and minds to extremes of endurance and exhaustion. Director Dan Martinico teams up again with lead actor Hugo Armstrong and expands on the bizarre acting class practices of his previous Slamdance hit OK, Good, incorporating a raw and abstract variant of performance art to create a wholly unique film experience.
MY ENEMIES
Director Stéphane Géhami's tortured romance between Cedric, an arrogant 20-something aspiring writer, and Isabelle, a love-starved but fickle septuagenarian pianist, forgoes indie restraint, taking its characters to emotional extremes in a setting that's both gritty and dreamlike. The characters' infinitely complex psychology is organically revealed, and the mystery of love is richly described but left unsolved. Veteran French-Canadian actress Louise Marleau turns in a career-defining performance as the seductive, willful, and terribly vulnerable (or is she?) Isabelle.
ALL THE COLORS OF THE NIGHT
Much like fellow Recife director Kleber Mendonça of Neighboring Sounds fame, Pedro Severien operates from a sort of coolly-observed, Brazilian-privileged-class alpha-state fear and loathing. Iris wakes up from a druggy party in her sleek ocean-front flat to find a man lying dead in her living room, setting in motion a series of stories rather than actions. Most of the film unfolds in four gorgeously shot, incredibly intense, hallucinatory monologues in which cruelty and violence reverberate into powerfully abstracted emotional memories.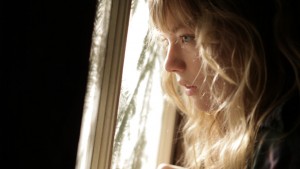 NEPTUNE
With its recurring image of banks of seaweed fluttering gently under the ocean, Derek Kimball's Neptune (co-written by Matthew Konkel) seems to grow spontaneously from its physical location. Lead actress Jane Ackermann is outstanding as Hanna, a 13-year-old orphan shouldering way too many adult expectations and responsibilities as she tries to fill the void left by the death of a friend. It's a beautifully crafted, character-driven film that plays masterfully with cinematic language.
ALKY ALKY
Tobias is a middle-aged man-child, married with a kid, but still in the habit of acting out in front of clients at work and partying way too much with his life-long buddy DeBottle. From director Axel Ranisch and the team that created the weird and wonderful Heavy Girls, Alky Alky cleverly tackles the topic of addiction by depicting it as an actual, three-dimensional character: what might sound like a gimmick on paper comes to life as a rich, poignant, and consistently hilarious comedy.
LAST SUMMER
A crazy intense scenario in which a mother, Naomi (Rinko Kikuchi from Kumiko the Treasure Hunter, in a brilliantly raw and intuitive performance), has four days to spend with her young son before losing all rights to see him until he turns 18. Adding to the pathos, the four days take place on the luxury yacht of the boy's father, where a cadre of top-drawer servants do their best to come between mother and son. Naomi, guileless and completely vulnerable, is outmatched at first, but her childlike nature is not entirely a liability. The film's cool, widescreen cinematography nicely embodies mood and emotion; director Leonardo Guerra Seràgnoli has created a debut feature of truly impressive power and sophistication.
CHEMICAL CUT
Director Marjorie Conrad draws from her personal experience as a model in Los Angeles to craft a dark and very funny fictionalized account of the many humiliations she endured. In one particularly great subplot, a rich new friend seems to be Irene's salvation, only to gradually reveal herself to be a narcissistic monster. Chemical Cut is far from a "poor me" story though; Conrad shares her understanding of how the ego can be seduced into doggedly pursuing this kind of career—the trap of chasing acceptance in a world that constantly drags you down.
MYRTLE BEACH
Over on the documentary side of things, directors Neil Rough & Michael Fuller find men living on the margins of society in the South Carolina resort town and conduct interviews that feel almost like séances, sinking deep into the characters' psyches. One man with an uncanny connection with his pet cockatiels is a particularly gentle and inspired spirit. These men are loners with rich internal thought processes where memory, imagination, pain and spirituality intertwine in an effort to make sense of their own lives and the world around them. Rough brings his many years' experience as a photographer to the simple, artful, evocative look of the film.
Short Films
Julian Rosenfeldt's Deep Gold is a dazzling, oblique black and white film set in Weimar Germany, featuring among many other delights a cabaret performance with Peaches playing a very different character from her usual persona, in a costume that just has to be seen.
Clayton Vomero's Gang follows a group of multi-racial, sexually diverse New York teenagers running around the city, finding an authentic voice of kids of today, incorporating touchingly intimate moments as well as spontaneously breaking into dance.Alexander Stewart's animated short Here There transposes fragments of childhood-at-the-beach memories into simple geometric lines and shapes, playing with Proustian sense memories in a way only the magic of film can do.
The Past Inside the Present by James Stewart is a truly impressive achievement—a trippy, emotionally stirring, painstakingly crafted pen and charcoal animation about a couple who plugs into antiquated technology in an effort to save their relationship.
– Paul Sbrizzi