It's Time for the 42nd Mill Valley Film Festival!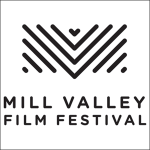 Living in the San Francisco Bay Area provides a lot of things that make other cities, states and areas jealous. One of them is typically not film festivals. While there's a great deal of them here the "bigger" fests seem to cater to larger scale "indie" films and a rich slate of foreign film offerings while eschewing the smaller indie fare. Not so with the always balanced and entertaining Mill Valley Film Festival which is celebrating it's 42nd festival October 3-13 in and around Mill Valley, California.
Of all the festivals that come this way each year, Mill Valley is typically the one who's schedule I'm most stoked to see. They always manage to program a clever balance of buzz films (foreign and domestic) as well as bigger films that are already poised for Oscar as well as box office battle and small indies which Marin County (where Mill Valley and all of the festival venues are located) eat up, mainly due to the outstanding yearlong programming at the gorgeous Rafael Theater. While I'm also not much one for celebrity gawking, Mill Valley always has some great tributes lined up for actors, directors and producers who truly deserve to be celebrated.
This years festival is paying tribute to Alfre Woodard, Danny Trejo, Olivia Wilde (Booksmart), Robert Pattison (The Lighthouse), Kristen Stewart (Seberg) (the Twilight love birds reunited! OMG!)  and the cast and director of A Marriage Story including Laura Dern and one of my favorite filmmakers, Noah Baumbach. While admittedly, I probably won't attend any of these films because I prefer to see smaller, newer fare at festivals and, we already have some great coverage of some of those films, I'm always impressed at the taste the Mill Valley Film Festival has in terms of feting filmmakers who are buzz-worthy, talented and sure to bring in a crowd. While I certainly would prefer seeing more small budget filmmakers and films getting a huge spotlight, it's naïve to not see a festival doing a great job pleasing the masses who buy tickets and maybe stumble into an amazing film just because they happened to be at the festival. It's just smart programming.
Films I'm excited to see include Just Mercy written and directed by HtN homie Destin Daniel Cretton, Knives Out by "indie film for me, blockbuster for you" writer/director Rian Johnson, Pedro Almodóvar's latest Pain and Glory and a documentary on legendary creature designer, special effects man and several other artistic designations, Phil Tippett: Mad Man and Dreams.
There's always something fun that will pop up and grab my attention and I absolutely love the music programming the Mill Valley Film Festival puts together each year. This year is, much lkike the fest itself, a cool blend of old and new, buzzed about and soon to be buzzed about including Danny Evans, Essence Goldman, Hayes Carll, Ace of Cups, Gaijin à Go-Go, Alice Gerrard, and Little Hurricane.
More films and info listed below and if you're in the SF Bay Area hood, swing by and buy me a beer!
Like what you see here on Hammer to Nail? Why not pay just $1.00 per month to help keep us going?
– Don R. Lewis (@ThatDonLewis)
Opening Night
JUST MERCY
In Monroeville, Alabama—To Kill a Mockingbird author Harper Lee's lifelong home—African American Walter McMillian (Oscar® winner Jamie Foxx) was sentenced to death for killing a white woman in 1988. A real-life, modern-day Atticus Finch in the form of recent Harvard Law grad Bryan Stevenson (Michael B. Jordan) challenged a corrupt, racist system to free an innocent man. The standout cast includes Brie Larson, Tim Blake Nelson, and Rob Morgan. Invited Guests: Jamie Foxx, Tim Blake Nelson, and Rob Morgan.
Following the screening, the Opening Night Gala will be held at Marin Country Mart in Larkspur.
Centerpiece Presentation
WAVES
Trey Edward Shults' (Krisha, It Comes at Night) impressive third feature centers on the complicated family dynamics of three couples whose lives and loves hang in the balance. With a fantastic score by Trent Reznor of Nine Inch Nails, Waves is an unflinching and delicately-crafted portrait of family and forgiveness.
Closing Night (note that there are two Closing Night films)
FORD v FERRARI
Academy Award® winners Matt Damon and Christian Bale star in this energetic, biographical drama from acclaimed director James Mangold (Logan). Based on the remarkable true story of automotive designer Carroll Shelby and driver Ken Miles, Ford v Ferrari details how an eccentric team of engineers battled corporate interference, the laws of physics, and their own personal demons to build the revolutionary GT 40 race car for Ford Motor Company. Expected Guest: James Mangold.
MOTHERLESS BROOKLYN
Edward Norton makes a confident transition into the director's chair with a stylish, engrossing adaptation of Jonathan Lethem's acclaimed 1999 novel of the same name, an intricate, noir-ish story set in 1950s Brooklyn. When a deceptively routine case for a detective agency proves deadly, the team of gumshoes dives head-first into their investigation, uncovering a dangerous coverup and high-ranking corruption within the elected city planning committee of Brooklyn. The cast includes Bruce Willis, Alec Baldwin, Gugu Mbathaw-Raw, Cherry Jones, and Willem Dafoe. Expected Guest: Edward Norton.
Spotlights
MVFF42 will bestow a number of Spotlights throughout the Festival including: Oliva Wilde and her process of creating Booksmart; actor Robert Pattinson with the local premiere of his new film The Lighthouse; Kristen Stewart, presenting her new film Seberg wherein Stewart portrays actress Jean Seberg; and the Marriage Story ensemble, including director Noah Baumbach, actress Laura Dern, and others.
Tribute
The Festival will present three Tributes this year: to Alfre Woodard with a screening of her new death row drama Clemency; to Michael Apted, presenting 63 Up, the latest edition of his long-term project documenting a group of people over their entire lives; and to Barbara Rush, and her body of work spanning decades – starring opposite leading men such as Paul Newman and James Mason, and working for directors including Douglas Sirk and Nicholas Ray.
Special Premieres
The Festival will present a number of Special Premieres, including Inmate #1: The Rise of Danny Trejo with Danny Trejo in person; The Great 14th: Tenzin Gyatso, The 14th Dalai Lama in His Own Words by local director Rosemary Rawcliffe; Palm d'Or winner Hirokazu Kore-eda's latest film The Truth; Blackbird starring Susan Sarandon and Kate Winslet; and British actor Simon Bird's directorial debut Days of Bagnold Summer.
Restorations
MVFF42 will present new 4K restorations of two major films by Bay Area directors; Nancy Kelly's 1990 beloved independent film Thousand Pieces of Gold starring Rosalind Chao and Chris Cooper; and Philip Kaufman's 1988 adaption of Milan Kundera's classic novel, The Unbearable Lightness of Being.
Behind the Screens
The Festival will present another strong slate of Panels, Master Classes, and Workshops to supplement the outstanding film programming and to continue the discussion for Festival attendees. The Mind The Gap Summit will again feature an extraordinary lineup of thought leaders and creatives in film and tech for a full day intensive to help work and share ideas as the Festival advocates gender equity in film. This year's Summit will include a film screening and award presentation for Trailblazer of the Century to National Park Ranger Betty Reid Soskin. In addition, there will be a special Mind the Gap Director's Forum, and a presentation of this year's Mind the Gap Award to Swedish Film Institute CEO Anna Serner on October 5. Other Behind the Screens events include the annual State of the Industry panel featuring leaders of the independent film world to talk about the current pulse of the independent film community; From Concept to Story to Screen teen filmmakers' workshop, facilitated by Tom Franco and Iris Torres; a Networking in Nature Active Cinema Hike on the Tennessee Valley Tailhead in Mill Valley; a Master Class held by Laura Dern; a Get the Kids in the Pictures! workshop with insider tips on how to break into acting in films; and a Variety 10 Screenwriters to Watch panel, moderated by Variety's Features Editor Malina Saval.
MVFF Music
MVFF Music returns with a diverse series of concerts at the Sweetwater Music Hall. These nights of live music include performances by artists featured in MVFF films, as well as local, national, and international musicians. Musicians this year include Danny Evans, Essence Goldman, Hayes Carll, Ace of Cups, Gaijin à Go-Go, Alice Gerrard, and Little Hurricane.
¡VIVA EL CINE!
The Festival's ¡Viva El Cine! Initiative showcases prize-winning Spanish Language and Latin American films that seek to engage and embrace our Spanish-speaking and -loving audiences. Highlights in this section include: Marighella, The Invisible Life of Eurídice Gusmão, and Bacurau, three films from Brazil; August, from Cuba/Costa Rica; The Prince from Chile/Argentina; Pain and Glory, Pedro Almodóvar's latest; Pablo Larraín's Ema from Chile; and the shorts program ¡Viva los Niños! 
                              
Active Cinema
Once again the MVFF's Active Cinema is a forum for films that inspire people to take action to create positive change. These films are united in their commitment to explore the world and its issues, engage audiences, and transform ideas into action. Highlights this year include: The Dog Doc, exploring integrative veterinary medicine; Rewind, on generational trauma; Right to Harm, which examines the extreme effects of factory farming on rural communities; and The Story of Plastic, a deep dive into the global plastic pollution crisis.
Focus | Eye on Sweden
A celebration of superb storytelling from emerging Swedish directors: fiction and nonfiction films that represent the range of contemporary cinema from the star of Scandinavia. Films include Amateurs, And Then We Danced, and Scheme Birds.
Focus | Resist Revolt Reform
Rockin', raucous, and revealing reflections on society and culture, captured through the wide-angle and long lenses of established and emerging international filmmakers. Highlights include Coup 53, From Wounded Knee to Standing Rock: A Reporter's Journey, A Hidden Life, Marighella, Watch List, and You Say You Want a Revolution?

Focus | Queer-ish
Diverse stories of queer representation found in a genre-twisting, award-winning array of films from across the globe. Highlights include And Then We Danced, Blackbird, By the Grace of God, Ema, Pain and Glory, Portrait of a Lady on Fire, Synonyms, and Where's My Roy Cohn?