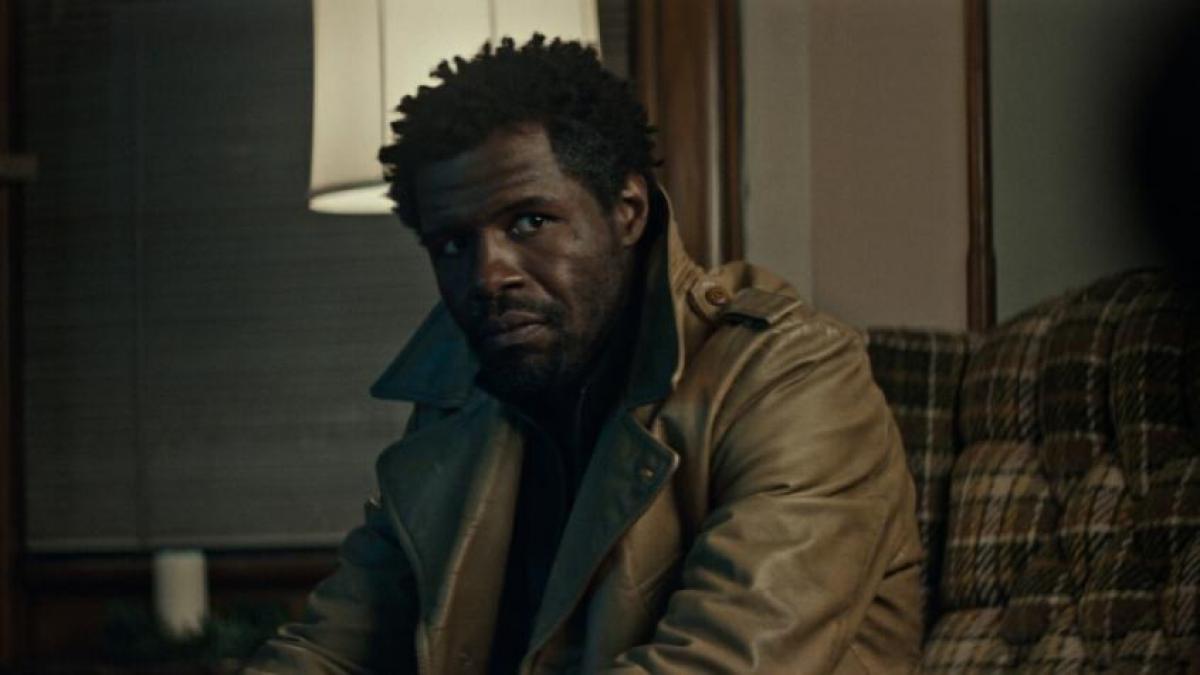 (Director Cody Stokes makes his feature film debut with The Ghost Who Walks. The film is streaming now on Amazon Prime. Like what you see here on Hammer to Nail? Why not pay just $1.00 per month via Patreon to help keep us going?)
Longtime cinematographer and short-film director Cody Stokes makes his directorial feature debut with The Ghost Who Walks (2019), a Christmas crime thriller following Nolan (played by Garland Scott), a former criminal released from prison for "ratting" on his old boss, Donnie. He has nowhere to go, though, as his former home is now occupied by someone else, his former girlfriend is now married to Donnie – the crime boss Nolan ratted out – and Nolan's father won't let him stay in his house. Nolan's two goals after his release from prison are to get his ex-girlfriend out of the city and to see his daughter…whom he has never met. Nolan happens to find an old friend called Stitches who is the only one willing to help him out. Both are in danger, however, as Donnie's men pursue the two trying to capture Nolan. Can Nolan protect his daughter and his ex or will Donnie ruin Christmas for all of them?
The Ghost Who Walks plays out less like a thriller and more as a grounded, emotional crime drama. Our main character Nolan is a complex one. At first he is hard to root for as he is seemingly emotionless, hardened from prison, and desperate. However, as we see his affection for his ex-wife and his daughter, we begin to see a softer side of him come through. Once a tough, frightening man, Nolan is now only focused on one thing: his family. He can still summon up some combat skills from his past when he needs to though.
Scott gives a great, subtle, grounded performance as Nolan. Nolan is in an obviously tough and tense situation, but surprisingly he's not overly emotional…yet he's authentic enough to have the audience sympathize with him. In fact, the whole film is really grounded in realism and authenticity. Most of the dialogue scenes seem like a conversation one might overhear walking down the street and even the action scenes are quick, real, and not flashy at all. There are also many long tracking shots that follow the action instead of cheap, quick cuts – adding further to the realism. This sense of real-world atmosphere gives us more interest in the characters and their situations. The ending of the film further echoes this sentiment, as it is cleverly written and presents a plausible, real-life scenario.
The Ghost Who Walks unfortunately does have a few issues that are a bit distracting. Strangely, many of the lines – mostly responses from a character in dialogue scenes – are predictable, to the point that I found myself actually saying the line in my head before the character even says it. There is also an exposition scene to tie in the title of the movie about halfway through which I felt was a bit unnecessary. Furthermore, while Nolan was an interesting main character, some of the side characters weren't very interesting and some were even a bit annoying.
Overall, The Ghost Who Walks is an interesting, emotional, down-to-earth crime drama that tells a story that seems so authentic that you'd swear it is based on a true story…but it is not. The film is a different kind of experience many aren't accustomed to. Many will go in expecting an action-heavy, super-tense thriller with non-stop thrills and chills, but that is not what The Ghost Who Walks is about. The filmmakers have found a way to make a film that seem so real and authentic yet maintains intrigue and interest while presenting a central character we can relate to and root for, which I believe is a winning combination.
Like what you see here on Hammer to Nail? Why not pay just $1.00 per month via Patreon to help keep us going?