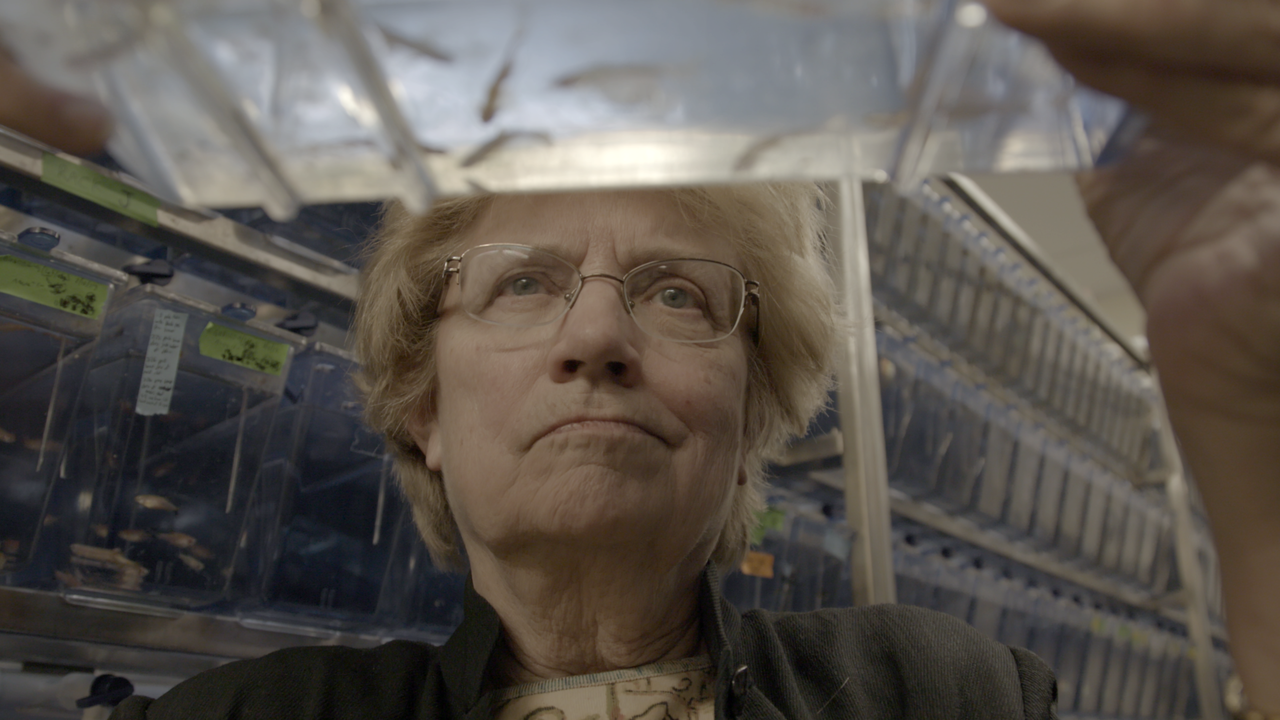 (Like many other film festivals, the 2020 Tribeca Film Festival was physically cancelled but has moved online. Hammer to Nail is excited to bring you our usual amazing coverage so keep an eye out! Like what you see here on Hammer to Nail? Why not give just $1.00 per month via Patreon to help keep us going?)
Close your eyes and hold the image in your brain of what a scientist looks like. If you think of an older white male, perhaps with wild, unruly hair, in a white lab coat, then you are not alone. Based on the evidence provided in Picture a Scientist, the new documentary from directors Ian Cheney (Picture Character) and Sharon Shattuck (From This Day Forward), both bias, implicit and explicit, exists in all of us, male and female alike, and across ethnic and racial lines, as well, because societal conventions and prejudice run deep. That doesn't mean we are helpless to confront the issue, however, nor that all forms of bias are equal. After all, there is passive acquiescence to the way things seem vs. active harassment and malice. Fortunately, thanks to the many brilliant and talented women profiled here, the world is changing, even if slowly.
Our three main protagonists – though there are many other fine scientists in the movie, in addition – are St. Edward's University's Raychelle Burks, Massachusetts Institute of Technology's Nancy Hopkins and Scripp's Institution of Oceanography's Jane Willenbring, each of whom details their own unique set of experiences that are simultaneously, and distressingly, all too universal. In six sections, bearing titles like "Tip of the Iceberg," "Data Driven" and "The Nature of the Beast," the directors follow their subjects' cases and how they have overcome the widespread resistance to women in STEM fields. It hasn't been easy, and we also learn of the many women who have been forced to leave the profession via the "leaky pipeline," whereby no matter the relatively equal percentage of women in first-year college science classes, the quantities dwindle with each successive stage.
It's not for lack of ability, but because of all the obstacles thrown in their way that men never have to face. If you constantly make it twice (or thrice, or more) as hard for women to make it (and even harder for women of color), then no wonder that it's mostly men – and mostly white men – who rise to the top of the profession. And then, when we all "picture a scientist," it's…a white man.
But times are changing, and women are fighting back. Hopkins, in the late 1990s, led the consortium of female faculty members who pushed back against systemic inequality, resulting in the famous "Study on the Status of Women Faculty in Science at MIT" that led to genuine reform. Willenbring, 15 years after suffering horrific abuse at the hands of Boston University's David Marchant, finally brought forth a Title IX complaint against the man that not only resulted in his firing, but in the Antarctic glacier that had been named after him having its name changed (and in a nice bit of narrative cross-pollination, the university president who fired him, Robert A. Brown, was MIT's provost when the gender-bias study came out, showing that he very much took its lessons to heart). Finally, there is Burks, a dynamic African American chemist with a podcast (and so much more), who speaks out against those who would see her as less than. Given her obvious intellect and charisma, it's hard to imagine anyone not seeing her for the superstar she is.
By the end of the movie, we are all forced to confront our own inner prejudices and to accept that the only way forward towards equality is through transparency and data. Don't think you discriminate, or don't think your institution or country does? Just look at the numbers, which show how few women, and even fewer women of color, feature at scientific conferences or the top levels of academia. The disparity is hard to ignore, and it's well on display here, in this wonderful cinematic tribute to the women who have led the way in the ongoing struggle for gender equity. When you next picture a scientist, picture them.
– Christopher Llewellyn Reed (@ChrisReedFilm)