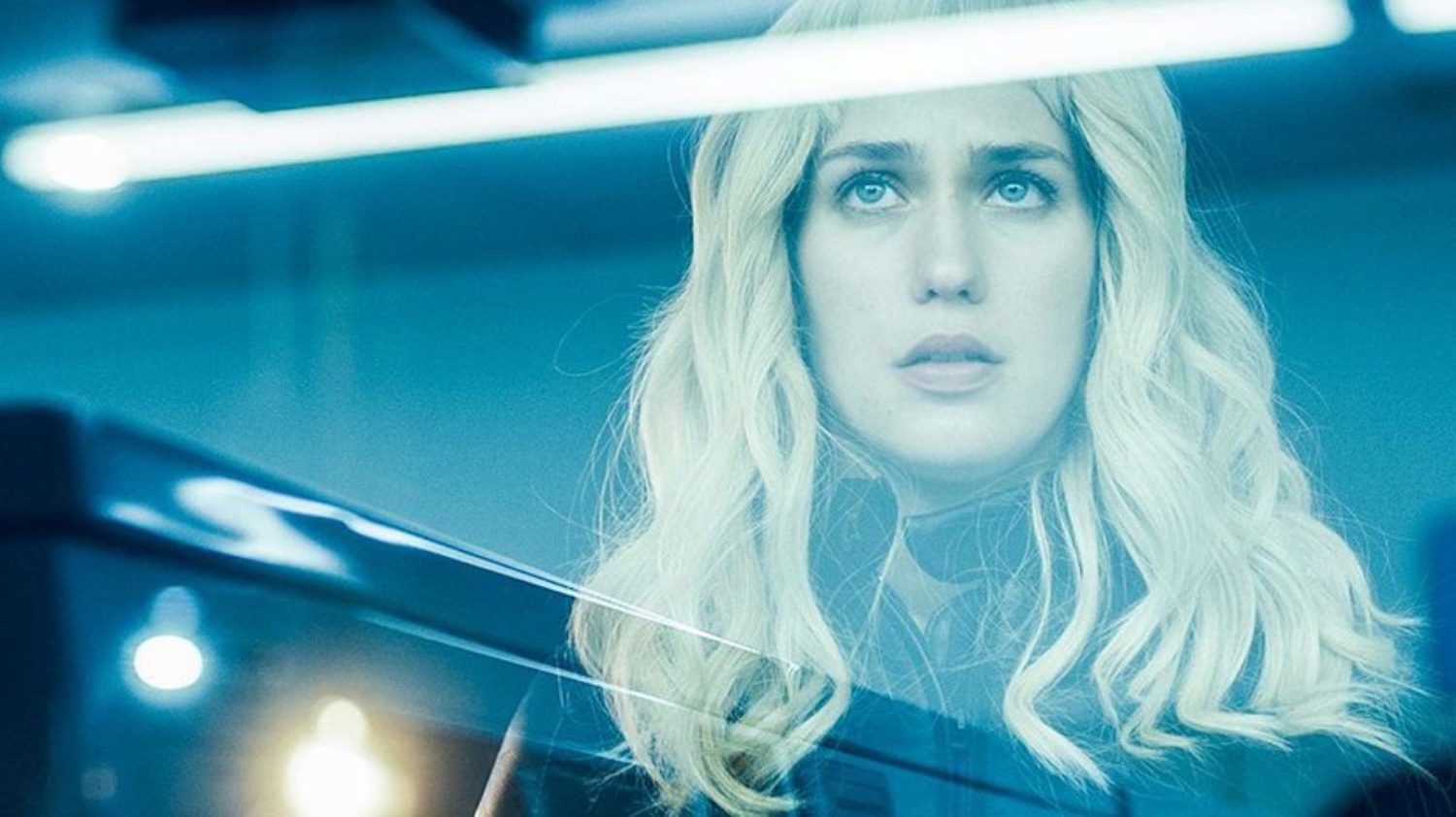 (The 2017 SXSW Film Festival opened on March 10 and ran all week until March 18. HtN has you covered and GUARANTEE more coverage than any other site! Check out this review of Gemini , the latest from Aaron Katz).
One of the dreamiest thrillers I have ever seen, with a vibe to match Robert Altman's laid-back 1973 take on Philip Marlowe, The Long Goodbye, or that film's later spiritual cousin, Paul Thomas Anderson's trippy 2014 Inherent Vice, Aaron Katz's Gemini offers an enigmatic riddle of a mystery wrapped in the glossy trappings of Tinseltown, dense in layers like a Russian nesting doll. At the movie's conclusion, the plot may not make quite as much sense as we'd like, but the brooding force of the central performances, gentle rhythm of the editing, and lush tones of the cinematography all add up to something much more than just a standard-issue potboiler police procedural. In a film where subtext is key, plot may be besides the point, though there is plenty of text to satisfy our surface urges. Call it a frothy pop confection for cinephiles, with all the glossy fun that implies.
At the center of the tale are movie star Heather (Zoë Kravitz, Dope) and her personal assistant, Jill (Lola Kirke, Mozart in the Jungle). Their relationship makes co-dependency seem distant, blurring the line between friends, partners, boss and employee, recalling the near symbiosis between Kristen Stewart and Juliette Binoche in Olivier Assayas' Clouds of Sils Maria, only more so. As the film begins, Heather begs Jill to help her back out of a movie commitment, and loyal as she is, Jill dutifully walks into the restaurant where the director awaits. Not happy at the news, he storms out. Heather then walks in, and while the two women sit for a moment, a superfan, dressed and coiffed just like Heather, joins them. Is she the doppelgänger implied by the movie's title, or is Jill (or is it Heather, since this appears to be more Jill's story than hers)?
Soon, with a gunshot, what seemed to be a lazy meander through the vagaries of celebrity ennui changes drastically and sends Jill running, suspected of murder by lead detective Ahn (John Cho, Star Trek Beyond). We follow her as she fumbles her way towards a consciousness long subsumed by the ego of her boss. It's Los Angeles, baby, and nothing is more seductive and dangerous than the allure of glitz and glamour. All of which Katz (Land Ho!) expertly subverts in both Jill, herself, and his choice of locations. Kirke plays Jill with a noted lack of chic, and Katz, after opening with a techno-jazz visual ode to sunny skies, palm trees and broad avenues, gives us an L.A. that mostly looks like a strip mall. And so the movie goes, exploring the seamy underside of show-biz allure while simultaneously celebrating its raw power. If its narrative contortions falter at the end, the cinematic experience is still a a worthy one, thanks to Kirke – excellent in her role – and the great work from director of photography Andrew Reed (A Picture of You), the vibrant score by Keegan DeWitt (Hunter Gatherer) and Katz's offbeat writing and directing, all of which combine to make Gemini a twin of no other, but its own unique self.
– Christopher Llewellyn Reed (@ChrisReedFilm)