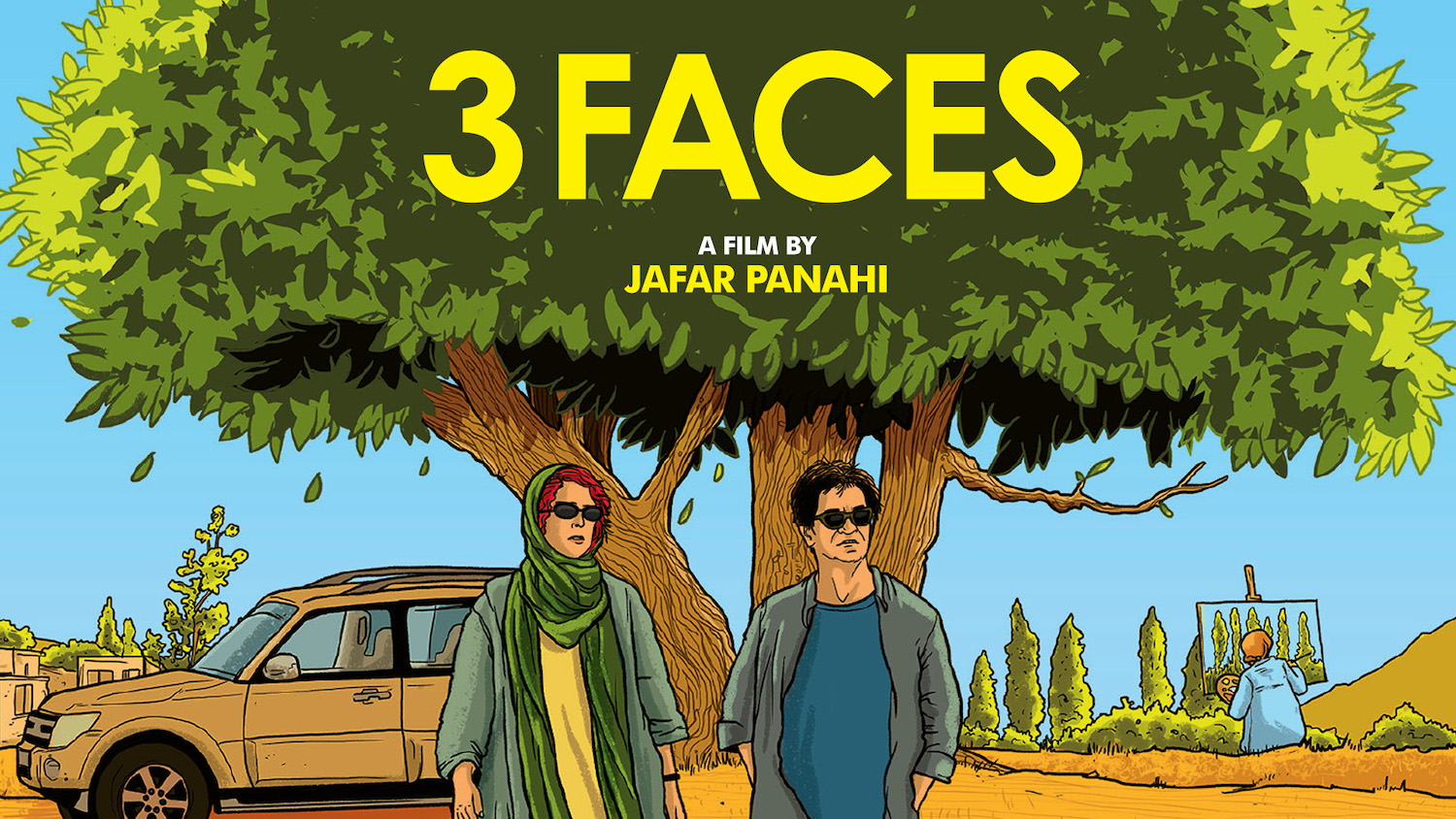 (The 2018 Toronto International Film Festival runs September 6-16 in, you guessed it, Toronto, Canada. Hammer to Nail has boots on the ground in the form of lead critic Chris Reed and Matt Delman. They're excited to bring you some amazing reviews so stay tuned!)
One of the many fine aspects of Iranian director Jafar Panahi's mesmerizing new film, 3 Faces, is that one need not appreciate its larger, metanarrative about Panahi's own career and the nature of censorship in Iran to find the central story compelling. Certainly, the more one knows, the greater the resonance of the movie. But at its heart, 3 Faces tells a simple tale of a young girl's desire to escape the oppressive restrictions of her small town and follow her dreams. Sounds like a Disney fable, right?
Well, yes and no. We open with stark footage, shot on an iPhone, of young Marziyeh, from a remote village to the northwest of Tehran, appearing to hang herself. The cause of her desperation? Her parents' refusal to let her study acting in the capital. They have, instead, arranged a marriage to keep her close to home and in her traditional place as a wife. With a sudden cut, we find ourselves in a car with director Panahi and the Iranian actress Behnaz Jafari, playing versions of themselves, driving at night to Marziyeh's village, Panahi behind the wheel and Jafari watching, over and over, the video of the girl's death. In that farewell address, Marziyeh directly invokes Jafari as her only hope. "Come save me," she cries. And so, off Jafari goes, with Panahi as her chauffeur.
I will allow what happens to remain a mystery, but what is no mystery is Panahi's mastery of craft. A quick glimpse through his biography reveals the lengths to which he has had to go to make films since his political arrest in 2010, including the top-secret 2011 This Is Not a Film, produced while he was under house confinement. Here, using the simple premise of a road trip by two urbanites into the rugged hinterlands, Panahi—often with just two people in the scene—offers a profound meditation on art and its power to elevate the seeming mundane into sublime beauty. Always subtle, Panahi treats his subjects with respect, no matter how different their worldview from his own, leading us on a journey of discovery, as well, into the deep truths behind myth and superstition. Our beliefs may differ, but we all seek higher meaning to our lives.
Shot on small Canon and Sony DSLR cameras, 3 Faces keeps its focus squarely on the human visage, befitting its title, yet we catch glimpses of enough rugged mountain landscapes to help explain Marziyeh's misery. It's gorgeous country, for sure, but for a sensitive young woman longing for more, there is nothing. She might as well be one of the breeding cows we hear about (and see, at the end, in Panahi's evocative final shot), good for one thing only. The actress Jafari may be angry that she has had to temporarily abandon her city life to come verify the girl's fate, but once there, she eventually understands. Adding to the bleak poignancy is a side narrative of a retired actress who has made her home in the village, banished to its periphery as a no-good "entertainer" whose life has been wasted. Jafari surely sees parallels in what could happen to her, and becomes even more determined to save Marziyeh, if possible.
That's a lot to tackle in just 100 minutes, yet Panahi not only manages it all, and well, but does so at a languorous pace that belies Marziyeh's feverish agony. He favors slow pans and long takes, holding for extended periods of time on facial close-ups or wide vistas while we hear off-screen sound from another source. He's also delightfully elliptical, as in a late scene where we cut from a deranged man holding a rock, as Panahi walks away, to Panahi driving his vehicle with, now, a broken lower windshield. And on top of the entire construct is the question, posed by Jafari, of whether the narrative has not been completely stage-managed by Panahi (the Panahi within the movie, that is) as a way to make a movie about this very event. A director directing a film about a director directing an actress to save another actress from not being an actress. Not very Disney, after all, but a lot more interesting.
– Christopher Llewellyn Reed (@ChrisReedFilm)