A Conversation with Amman Abbasi (DAYVEON)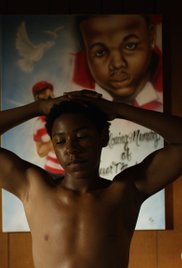 (The 2017 RiverRun Film Festival ran March 30-April 9 in beautiful Winston-Salem, North Carolina. Our Lauren Wissot was on hand and brings us this interview with Amman Abbasi on his much buzzed about film Dayveon.)
The 19th RiverRun International Film Festival (March 30-April 9) truly stepped up to the plate this year. With over two-dozen local sponsors, and a lineup that included quite a few Cannes and Sundance-premiering flicks, the residents of Winston-Salem, NC had much more to brag about than the recent (halfhearted) repeal of the state's embarrassing bathroom bill.
One of those Sundance darlings (which opened the NEXT sidebar) was Amman Abbasi's striking debut Dayveon. Recently acquired by FilmRise and set for an upcoming spring release, the film is a refreshingly non-sensational portrait of life in impoverished Arkansas. Abbasi, an Arkansan who also co-wrote the script and composed the score, follows the titular teen as he struggles to find his place in the world after the recent murder of his older brother, vacillating between the lure of the local Bloods and the loving embrace of his sister and her family. Hammer to Nail was lucky enough to catch up with Abbasi post-fest.
Hammer to Nail: Your associate producers (and fellow Little Rock homeboys) Brent and Craig Renaud have been championing – and hiring – you ever since you were a senior at Central High, when they were shooting their HBO doc Little Rock Central: 50 Years Later. (Craig mentioned to me that you even did the music for their latest METH STORM: Arkansas USA – an aspect I took note of when I interviewed the brothers during SXSW) On top of that, you've got guys like David Gordon Green, Danny McBride and James Schamus attaching their names to this debut. So what's your secret for getting connected to all this impressive indie muscle?
Amman Abbasi: I suppose I have been lucky in that regard. I wouldn't say there is a secret. I guess my motto is, work hard and make things that you are proud of, and hopefully folks will take notice. That said, the intent shouldn't be for people to take notice – just to simply make stuff you're really excited about. And also don't wait for permission to make it!
HtN: You also did your own score for Dayveon. I assume you want to keep writing and directing your own films, but do you see composing as a parallel career path?
AA: Sure, composing could be a "parallel career." I also like just making music without the idea of film, too.
HtN: Can you discuss Dustin Lane's (often-dreamlike) cinematography? Why did you decide to shoot full screen?
AA: Dustin has a great sense of observation and ability to react, not to mention an eye for incredible composition. These talents are front and center in Dayveon. As for the aspect ratio, it works for the context of the story. This is a portrait of a young boy, and we focus on his story throughout – cut off from the rest of the world. Plus, I really just like how it looks.
HtN: Several critics have already taken note of your lead actor, newcomer Devin Blackmon. How did you find him?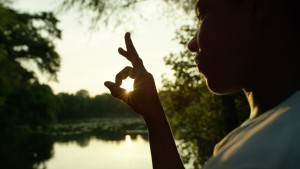 AA: Devin actually lives in Little Rock. He is the younger cousin of Lachion Buckingham, one of our producers. Lachion mentioned him, and when he auditioned the casting directors and I immediately felt moved by his performance. He's a smart kid with a bright future ahead of him.
HtN: Finally, the feel of Dayveon reminded me a bit of Lance Hammer's (2008 Sundance-winning) Ballast. Others have recalled David Gordon Green's own George Washington. So can you let us in on your personal movie influences?
 AA: Certainly Ratcatcher, The Spirit of the Beehive, Il Posto, Los Bastardos – and I'm sure there's plenty more!
– Lauren Wissot