A Brief Chat With Alex Gibney (ZERO DAYS)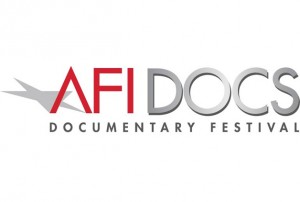 I had a chance to catch up with prolific director Alex Gibney for a few minutes on the red carpet at the 2016 AFIDOCS on Wednesday, June 22, 2016, to discuss his new documentary, Zero Days, which I also reviewed here. The film chronicles the secret history of the Stuxnet virus – with its attendant cyber-security risks and potential government overreach – and will be released on July 8. Here is a transcript of our far-too-short conversation, slightly edited for clarity. 
Hammer to Nail: What first drew you to the story? Before you knew it was going to turn into a story about government overreach, why Stuxnet, to begin with?
Alex Gibney: I felt that it was a signal of some sea change, but I didn't know nearly enough about it so, to be honest with you, I was motivated by curiosity, more than anything else; to understand, in a deeper way, why I sensed it was so important.
HtN: And how did you find the guys from Symantec, who are such a crucial part of the story?
 AG: The guys from Symantec…you know, I didn't have a movie until I found the guys from Symantec. Because they're the cyber-detectives that allow us both to create a detective story and also allow us to understand what is really going on. These are…they're not the canaries in the coal mine, they're the ones who let loose the canaries in the coal mine, so we know what's happening when.
HtN: This is certainly not your first film to deal with government overreach.
 AG: Right.
HtN: Do you feel, however, given the, perhaps, more sensitive subject matter of this film, that like Laura Poitras, who made Citizenfour, you are now the target of surveillance, as she has been?
AG: Well, so far I haven't been stopped at the airport, like Laura was; my computer hasn't been seized, as Laura's was; but I can't say I'm not being watched or listened to; I probably am. But I think that shouldn't stop me or anyone else.
HtN: Sure! Now, your film tells an extremely detailed story, and you do, as usual, a great job of making it understandable, but after reading your press notes, I realized how much longer the film could have been…
AG: (laughs)
HtN: …because there's so much story. Were there any elements that you had to leave out, just for issues of length, that you would have liked to keep in?
 AG: We had a lot more about Iran and the nuclear program; there was a lot more about the operation we disclosed here for the first time, "Nitro Zeus"; there was a tremendous amount of detail that we weren't able to include, ultimately. So there's always a tension and pressure. But I think one of the values of films is to try to get it down to a length that people can absorb in one sitting. That's one of the things that makes it provocative and reaches more people.
HtN: Well thank you for talking with me. I enjoyed the film!
AG: Thank you so much.