SXSW 2023 LINEUP: Narrative & Documentary World Premieres Announced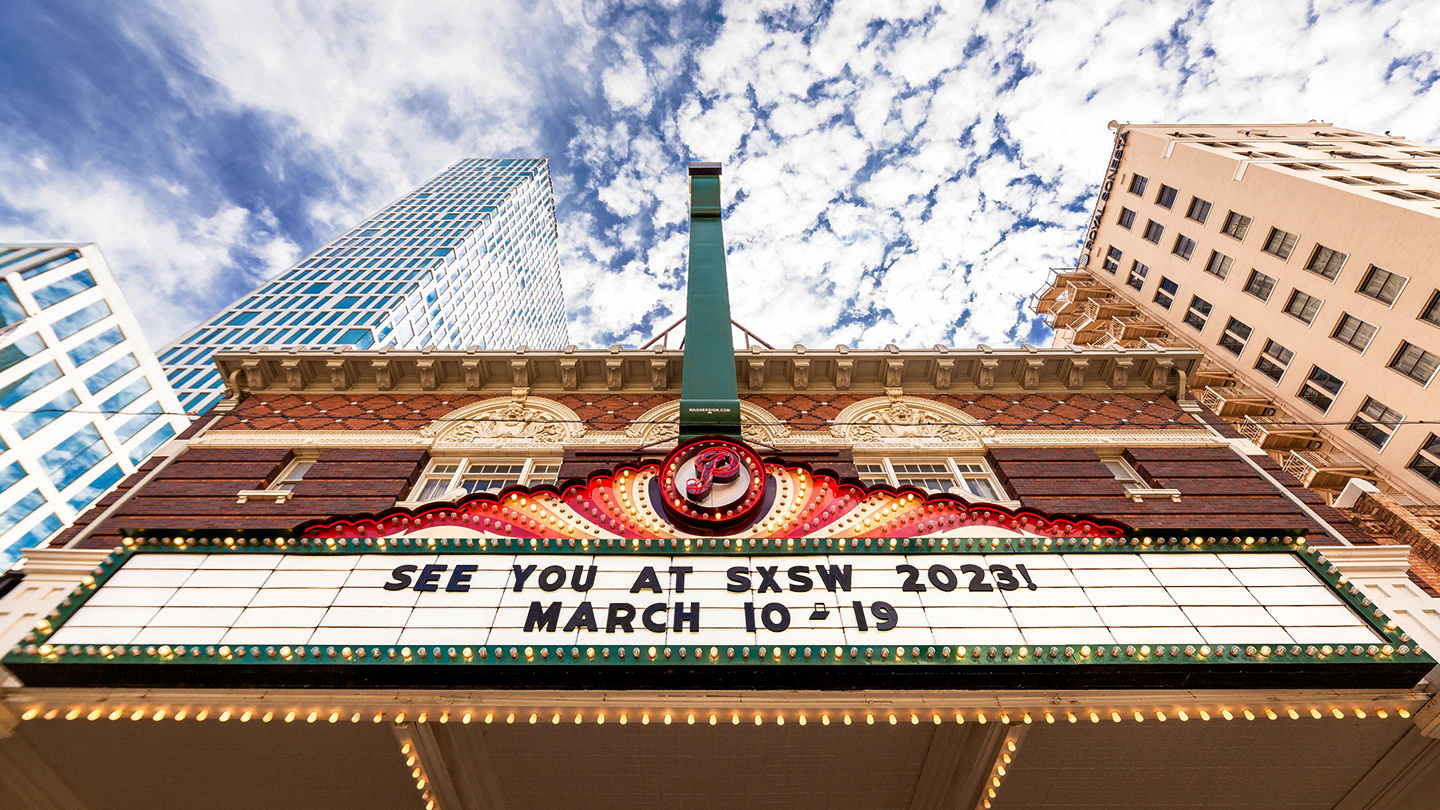 SXSW has announced the first wave of films and television programming making their world premiere for its 2023 festival. While some of the sections have yet to be announced, the lineup in both narrative and documentary sections feature exciting new works from both industry titans and breakout voices.
Some of the notable premieres in this year's festival include Dungeons & Dragons: Honor Among Thieves, Eva Longoria's directorial debut Flamin' Hot, and Julio Torres' A24 comedy Problemista, co-starring Tilda Swinton and RZA.
"We are thrilled to announce the first wave of our incredible lineup for SXSW 2023," SXSW VP of Film & TV Claudette Godfrey said in a statement. "It's an amazing collection of films, TV series and XR experiences that promise to inspire, entertain and challenge our audiences. We're also proud to open with 'Dungeons and Dragons: Honor Among Thieves,' a raucous and engaging fantasy adventure, and look forward to welcoming everyone to Austin in March for what promises to be an unforgettable event."
SXSW will take place in Austin, TX from March 10-19. See the first wave lineup below.
HEADLINERS
Big names, big talent: Headliners bring star power to SXSW, featuring red carpet premieres and gala film events with major and rising names in cinema.
Dungeons & Dragons: Honor Among Thieves
Directors: Jonathan Goldstein, John Francis Daley, Producers: Jeremy Latcham, Brian Goldner, Nick Meyer, Screenwriters: Jonathan Goldstein, John Francis Daley, Michael Gilio
In the film a charming thief and a band of unlikely adventurers embark on an epic quest to retrieve a lost relic, but things go dangerously awry when they run afoul of the wrong people. The movie brings the rich world and playful spirit of the legendary roleplaying game to the big screen in a hilarious and action-packed adventure starring Chris Pine, Michelle Rodriguez, Hugh Grant, Regé-Jean Page, Justice Smith, Sophia Lillis, Chloe Coleman, and Daisy Head.
Evil Dead Rise
Director/Screenwriter: Lee Cronin, Producer: Rob Tapert
Moving the action out of the woods and into the city, "Evil Dead Rise" tells a twisted tale of two estranged sisters, played by Sutherland and Sullivan, whose reunion is cut short by the rise of flesh-possessing demons, thrusting them into a primal battle for survival as they face the most nightmarish version of family imaginable. Cast List: Lily Sullivan, Alyssa Sutherland, Morgan Davies, Gabrielle Echols, Nell Fisher  
Problemista
Director/Screenwriter: Julio Torres, Producers: Emma Stone, Dave McCary, Ali Herting
Alejandro (Torres) is an aspiring toy designer from El Salvador, struggling to bring his unusual ideas to life in New York City. As time on his work visa runs out, a job assisting an erratic art-world outcast (Swinton) becomes his only hope to stay in the country and realize his dream. From writer/director Julio Torres comes a surreal adventure through the equally treacherous worlds of New York City and the U.S. Immigration system. Cast List: Julio Torres, Tilda Swinton, RZA (World Premiere)
Flamin' Hot
Director: Eva Longoria, Producer: DeVon Franklin, Screenwriters: Linda Yvette Chávez, Lewis Colick
"Flamin' Hot" is the story of Richard Montañez, the Frito Lay janitor who channeled his Mexican American heritage and upbringing to turn Flamin' Hot Cheetos into a snack that disrupted the food industry and became a global phenomenon. Cast List: Jesse Garcia, Annie Gonzalez, Dennis Haysbert, Emilio Rivera, Tony Shalhoub, Matt Walsh, Pepe Serna, Bobby Soto, Jimmy Gonzales, Brice Gonzalez (World Premiere)
NARRATIVE FEATURE COMPETITION
Panavision, the global provider of optics, cameras, and end-to-end services that power the creative vision of filmmakers, is sponsoring the Narrative Feature Competition. Eight world premieres, and eight unique ways to celebrate the art of storytelling.
I Used To Be Funny (Canada)
Director/Screenwriter: Ally Pankiw, Producers: James Weyman, Jason Aita, Breann Smordin
Sam, a stand-up comedian struggling with PTSD, weighs whether or not to join the search for Brooke, a missing teenage girl she used to nanny. Cast List: Rachel Sennott, Olga Petsa, Jason Jones, Sabrina Jalees, Caleb Hearon, Ennis Esmer, Dani Kind (World Premiere)
Late Bloomers
Director: Lisa Steen, Producers: Alexandra Barreto, Taylor Feltner, Sam Bisbee, Screenwriter: Anna Greenfield
An aimless 28-year-old Brooklynite lands in the hospital after drunkenly breaking her hip being stupid. An encounter with a cranky elderly Polish woman who speaks no English leads to a job caring for her. Neither likes it, but it's time to grow up. Cast List: Karen Gillan, Margaret Sophie Stein, Jermaine Fowler, Kevin Nealon, Talia Balsam (World Premiere)
Mustache
Director/Screenwriter: Imran J. Khan, Producers: Christina Won, Jessica Sittig, Christopher Storer, Tyson Bidner
It's the mid-90s and 13 year old Pakistani-American Ilyas is forced out of his cushy Islamic private school and thrown into public school with non-Muslim kids, all while suffering daily through life with his inescapable pre-pubescent "Mustache." Cast List: Atharva Verma, Rizwan Manji, Alicia Silverstone, Hasan Minhaj, Meesha Shafi, Ayana Manji (World Premiere)
Parachute
Director: Brittany Snow, Producers: Jordan Yale Levine, Jordan Beckerman, Brittany Snow, Lizzie Shapiro, Screenwriters: Brittany Snow, Becca Gleason
Riley is determined to recover from her addictions to food and body image when she soon falls for another addiction, Ethan. Cast List: Courtney Eaton, Thomas Mann, Francesca Reale, Gina Rodriguez, Joel McHale, Scott Mescudi, Dave Bautista, Jennifer Westfeldt, Kathryn Gallagher, Chrissie Fit, Kelley Jakle (World Premiere)
Pure O
Director/Screenwriter: Dillon Tucker, Producers: Ricky Fosheim, Dillon Tucker, Ray Lee 
A young screenwriter/musician grapples with Pure O, a lesser-known form of OCD, while juggling his recent engagement and his day job at a high end Malibu drug rehab. Inspired by the filmmaker's own personal true story. Cast List: Daniel Dorr, Hope Lauren, Landry Bender, Jeff Baker, Candice Renee, Breon Gorman, Tim Landfield, Isaac Nippert, Devon Martinez, Clint James (World Premiere)
Raging Grace (United Kingdom)
Director/Screenwriter: Paris Zarcilla, Producer: Chi Thai
A bold coming-of-rage story where Joy, a Filipino immigrant, and her daughter Grace encounter a darkness that threatens all they have worked for. Cast List: Maxine Eigenman, Leanne Best, David Hayman (World Premiere)
Scrambled
Director/Screenwriter: Leah McKendrick, Producers: Gillian Bohrer, Jonathan Levine, Brett Haley, Amanda Mortimer
A broke, single millennial unleashes an existential shitstorm when she freezes her eggs. Cast List: Leah McKendrick, Ego Nwodim, Andrew Santino, Clancy Brown, Laura Ceron, Yvonne Strahovski, June Diane Raphael, Adam Rodriguez, Brett Dier, Sterling Sulieman (World Premiere)
Story Ave
Director: Aristotle Torres, Producers: Lizzie Shapiro, Datari Turner, Jamie Foxx, Aristotle Torres, Screenwriters: Bonsu Thompson, Aristotle Torres
After running away from home, a teenage graffiti artist holds up an unsuspecting MTA worker in a robbery gone right that changes their lives forever. Cast List: Asante Blackk, Luis Guzmán, Alex Hibbert, Melvin Gregg, Coral Peña, Cassandra Freeman, Hassan Johnson (World Premiere)
DOCUMENTARY FEATURE COMPETITION
Eight world premieres: Eight non-fiction stories that demonstrate integrity, energy and unique voices. 
Angel Applicant
Director/Screenwriter: Ken August Meyer, Producers: Ken A. Meyer, Jason Roark
A sick man discovers empathetic wisdom on how to cope with his deadly autoimmune disease within the colorful expressive works of the late Swiss-German modern artist, Paul Klee. (World Premiere)
Another Body (United Kingdom, U.S.)
Directors: Sophie Compton, Reuben Hamlyn, Producers: Elizabeth Woodward, Sophie Compton, Reuben Hamlyn, Screenwriters: Sophie Compton, Reuben Hamlyn, Isabel Freeman
"Another Body" follows a college student after she discovers deepfakes of herself circulating online. (World Premiere)
Geoff McFetridge: Drawing a Life
Director/Producer: Dan Covert, Screenwriters: Erik Auli, Dan Covert, Amy Dempsey, Tara Rose Stromberg
What defines a life? The iconic work of artist Geoff McFetridge is everywhere. But this film is more than a primer on his career—it's about the choices we confront in trying to lead meaningful lives, and how we use our most precious resource: time. (World Premiere)
Join or Die
Directors/Producers/Screenwriters: Rebecca Davis, Pete Davis
A film about why you should join a club—and why the fate of America may depend on it. Follow the story of America's civic unraveling through the work of Robert Putnam, whose legendary Bowling Alone findings light a path out of our democracy's crisis. (World Premiere)
Pay Or Die
Directors: Rachael Dyer, Scott Ruderman, Producers: Rachael Dyer, Scott Ruderman, Yael Melamede
3 American families are on the receiving end of a ransom note. Their journeys reflect how lives are being threatened and taken by the soaring price of insulin, and reveal the harrowing reality of life with illness in the richest country in the world. (World Premiere)
Queendom (France, U.S.)
Director: Agniia Galdanova, Producers: Igor Myakotin, Agniia Galdanova
Gena, a queer artist from a small town in Russia, dresses in otherworldly costumes and protests the government on the streets of Moscow. She stages radical performances in public, which becomes a new form of art and activism – and puts her life in danger. (World Premiere)
Riders on the Storm (Austria)
Directors/Producers: Jason Motlagh, Mark Oltmanns
A young horseman battling to make his name and keep a family tradition alive in the ancient sport of buzkashi learns that fame is a gift and a curse as the Taliban take control of Afghanistan and threaten his life. (World Premiere)
You Were My First Boyfriend
Directors: Cecilia Aldarondo, Sarah Enid Hagey, Producer: Ines Hofmann Kanna
In this high school reunion movie turned inside out, filmmaker Cecilia Aldarondo relives her tortured adolescence, wondering if she remembered it all wrong. (World Premiere)
NARRATIVE SPOTLIGHT
High profile narrative features receiving their World, International, North American, or U.S. premieres at SXSW.
Bloody Hell (Canada)
Director/Screenwriter: Molly McGlynn, Producers: Jennifer Weiss, Liane Cunje
A teenage girl gets diagnosed with a reproductive condition that upends her plans to have sex and propels her into exploring unusual methods to have a sex life, challenging her relationships with everyone in her life, but most importantly, herself. Cast List: Maddie Ziegler, Emily Hampshire, Djouliet Amara, Ki Griffin, D'Pharaoh Woon-A-Tai (World Premiere)
Deadland
Director: Lance Larson, Producers: Elizabeth Avellan, Bob Bastarache, Jas Shelton, Lance Larson, Tara Pirnia, Chris Wilks, Screenwriters: Lance Larson, Jas Shelton
A U.S. Border Patrol Agent tries to apprehend the ghost of his father, a grave decision that will haunt him forever. Cast List: Roberto Urbina, McCaul Lombardi, Julieth Restrepo, Kendall Rae, Luis Chavez, Julio Cesar Cedillo, Manuel Uriza, Chris Mulkey (World Premiere)
Down Low
Director: Rightor Doyle, Producers: Ashley Fox, Lucas Wiesendanger, Ross Katz, Screenwriters: Phoebe Fisher, Lukas Gage
Down Low is an outrageous comedy about one wild night, a deeply repressed man, the twink who gives him a happy ending, and all the lives they ruin along the way. Cast List: Zachary Quinto, Lukas Gage, Simon Rex, Sebastian Arroyo, Christopher Reed Brown, Audra McDonald, Judith Light (World Premiere)
Frybread Face and Me
Director/Screenwriter: Billy Luther, Producer: Chad Burris
An 11-year-old city boy is sent to his grandmother's ranch on the Navajo reservation against his will. He is introduced to a new way of life, and an unexpected guest teaches him the importance of family, tradition, and what it means to be a man. Cast List: Kier Tallman, Charly Hogan, Martin Seinsmeir, Kahara Hodges, Ryan Begay, Sarah Natani (World Premiere)
If You Were the Last
Director: Kristian Mercado, Producers: Andrew Miano, Dan Balgoyen, Britta Rowings, Dennis Masel, Gabrielle Nadig, Jessamine Burgum, Kara Durrett, Jon Levin, Sean Woods, Screenwriter: Angela Bourassa
Adrift in their broken-down space shuttle with little hope of rescue, a male and female astronaut argue over whether they're better off spending their remaining days as friends or something more. Cast List: Anthony Mackie, Zoë Chao, Natalie Morales, Geoff Stults (World Premiere)
Self Reliance
Director/Screenwriter: Jake Johnson, Producers: Jake Johnson, Ali Bell, Joe Hardesty
Given the opportunity to participate in a life or death reality game show, one man discovers there's a lot to live for. Cast List: Jake Johnson, Anna Kendrick, Andy Samberg, Natalie Morales, Christopher Lloyd, Wayne Brady, GaTa, Emily Hampshire, Mary Holland, Boban Marjanović (World Premiere)
Upon Entry (Spain)
Directors/Screenwriters: Alejandro Rojas, Juan Sebastián Vásquez, Producers: Carles Torras, Carlos Juárez, Xosé Zapata, Sergio Adrià, Alba Sotorra
Upon their arrival at Newark's airport with their approved residence visas, Diego and Elena are unexpectedly held and subjected to an interrogation by border agents who attempt to discover whether the couple may have something to hide. Cast List: Alberto Ammann, Bruna Cusí, Ben Temple, Laura Gómez (North American Premiere)
DOCUMENTARY SPOTLIGHT
Shining a light on new documentary features receiving their World, International, North American or U.S. premieres at SXSW. 
A Disturbance in the Force
Directors: Jeremy Coon, Steve Kozak, Producers: Jeremy Coon, Steve Kozak, Kyle Newman
Travel back to a galaxy far, far away—the infamous Star Wars Holiday Special. Dive into the mystery of how it happened and why 45 years later it has become, much to the chagrin of George Lucas, the ultimate cult classic among Star Wars fans. (World Premiere)
The Arc of Oblivion
Director: Ian Cheney, Producers: Meredith Desalazar, Manette Pottle, Rebecca Taylor
"The Arc of Oblivion" illuminates the strange world of archives, record-keeping, and memory through a filmmaker's quixotic quest to build an ark in Maine. (World Premiere)
Being Mary Tyler Moore
Director: James Adolphus, Producers: Lena Waithe, Debra Martin Chase, Ben Selkow, Rishi Rajani, Andrew C. Coles, Laura Gardner
"Being Mary Tyler Moore" explores Mary's vanguard career, who, as an actor, performer, and advocate, revolutionized the portrayal of women in media, redefined their roles in show business, and inspired generations to dream big and make it on their own. (World Premiere)
Confessions of a Good Samaritan
Director: Penny Lane, Producer: Gabriel Sedgwick
Director Penny Lane's decision to become a "Good Samaritan" by giving one of her kidneys to a stranger turns into a funny and moving personal quest to understand the nature of altruism. (World Premiere)
Great Photo, Lovely Life
Directors: Amanda Mustard, Rachel Beth Anderson, Producers: Amanda Mustard, Rachel Beth Anderson, Luke Malone, Screenwriters: Amanda Mustard, Rachel Beth Anderson, Tyler H. Walk, Josef Beeby
A photojournalist turns her lens on the decades of sexual abuse her family and community experienced at the hands of her grandfather in this unflinching portrait of intergenerational trauma, family secrets, and redemption. (World Premiere)
The Herricanes
Director: Olivia Kuan, Producers: James Lee Hernandez, Brian Lazarte, Lisa France, James Short, Olivia Kuan, Justin Baldoni, Andrew Calof
The Houston Herricanes were a women's full-tackle football team from the 1970's whose fight to play the game continues to resonate with female athletes today. (World Premiere)
The Lady Bird Diaries
Director: Dawn Porter, Producers: Kim Reynolds, Dawn Porter
From award-winning filmmaker Dawn Porter comes "The Lady Bird Diaries," a groundbreaking documentary film that uses Lady Bird's audio diaries to tell the story of one of the most influential and least understood First Ladies in history. (World Premiere)
Last Stop Larrimah
Director: Thomas Tancred, Producers: Sean Bradley, Rebecca Saunders
Nestled deep in the Australian Outback is the town of Larrimah and its 11 eccentric residents. When one of them mysteriously disappears into thin air, the remaining residents become suspects and a long history of infighting is unveiled. (World Premiere)
The New Americans: Gaming a Revolution
Director/Screenwriter: Ondi Timoner, Producers: Ondi Timoner, David Turner
"The New Americans" is a visceral, meme-driven journey at the intersection of finance, media, and extremism, which uncovers the connection between the Gamestop squeeze and the Jan 6th Insurrection and reveals explosive possibilities of our digital future. (World Premiere)
Periodical
Director: Lina Lyte Plioplyte, Producer: Pegah Farrahmand
"Periodical" is an eye-opening documentary that examines science, politics, and mystery of the menstrual cycle, through the experiences of doctors, athletes, movie stars, journalists, activists, and everyday people. (World Premiere)
Who I Am Not (Romania)
Director/Screenwriter: Tünde Skovrán, Producers: Andrei Zinca 
There is male, there is female, and then there is I. Born male and female within one single body, a beauty queen and a male-presenting activist break the intersex taboo through a personal and intimate exploration of truth, faith, and belonging. (North American Premiere)
MIDNIGHTERS
Scary, funny, sexy, controversial – eight provocative after-dark features for night owls and the terminally curious.
Aberrance (Mongolia)
Director: Baatar Batsukh, Producers: Trevor Doye, Alexa Khan, Angarag Meguun, Screenwriters: Baatar Batsukh, Byambasuren Ganbat
An estranged couple takes a retreat in the woods. Foreboding neighbors, frivolous friends, and dark unseen forces lead to a shocking conclusion. Cast List: Erkhembayar Ganbat, Selenge Chadraabal, Yalalt Namsrai, Oyundary Jamsranjav, Sukhee Ariunbyamba, Bayarsanaa Batchuluun, Badamtsetseg Batmunkh (North American Premiere)
Brooklyn 45
Director/Screenwriter: Ted Geoghegan, Producers: Seth Caplan, Michael Paszt, Pasha Patriki, Sarah Sharp
In the months following World War II, five old military friends are talked into an impromptu séance, which brings to troubling light each of their haunted pasts. Cast List: Anne Ramsay, Ron E. Rains, Jeremy Holm, Larry Fessenden, Ezra Buzzington, Kristina Klebe (World Premiere)
It Lives Inside
Director: Bishal Dutta, Producers: Raymond Mansfield, Sean McKittrick, Screenwriters: Bishal Dutta, Ashish Mehta
An Indian-American teenager struggling with her cultural identity has a falling out with her former best friend and, in the process, unwittingly releases a demonic entity that grows stronger by feeding on her loneliness. Cast List: Megan Suri, Neeru Bajwa, Mohana Krishnan, Betty Gabriel, Vik Sahay (World Premiere)
Late Night With the Devil (Australia, United Arab Emirates)
Directors/Screenwriters: Colin Cairnes, Cameron Cairnes, Producers: Derek Dauchy, Steven Schneider, Roy Lee, Adam White, Mat Govoni
A live television broadcast of a popular late night talk show in 1977 goes horribly wrong during a demonstration of demonic possession, unleashing evil into the nation's living rooms. Cast List: David Dastmalchian (World Premiere)
Monolith (Australia)
Director: Matt Vesely, Producer: Bettina Hamilton, Screenwriter: Lucy Campbell
All you have to do is listen. A disgraced journalist turns to podcasting to try and rebuild her career – but her rush to generate headlines soon uncovers a strange artifact, an alien conspiracy, and the lies at the heart of her own story. Cast List: Lily Sullivan (International Premiere)
Talk To Me (Australia)
Directors: Danny Philippou, Michael Philippou, Producers: Samantha Jennings, Kristina Ceyton, Screenwriters: Danny Philippou, Bill Hinzman
Lonely teenager Mia gets hooked on the thrills of conjuring spirits through a ceramic hand, but when she is confronted by a soul claiming to be her dead mother, she unleashes a plague of supernatural forces. Cast List: Sophie Wilde, Miranda Otto, Alexandra Jensen, Joe Bird, Otis Dhanji, Zoe Terakes, Chris Alosio (Texas Premiere)
The Wrath of Becky
Directors/Screenwriters: Matthew Angel, Suzanne Coote, Producers: Raphael Margules, JD Lifshitz, Tracy Rosenblum, Russell Posternak, Chadd Harbold
After living off the grid for two years, Becky finds herself going toe to toe against Darryl, the leader of a fascist organization, on the eve of an organized attack. Cast List: Lulu Wilson, Seann William Scott, Matt Angel, Courtney Gains, Aaron Della Villa, Michael Sirow, Denise Burse-Fernandez, Jill Larson, Kate Siegel (World Premiere)
TV PREMIERES
Presenting world premieres of prestige serials slated for release. 
I'm A Virgo
Showrunner/Director/Screenwriter: Boots Riley, Producers: Boots Riley, Michael Ellenberg, Lindsey Springer, Tze Chun, Jharrel Jerome
This is a fantastical coming-of-age joyride about a 13ft-tall young Black man who lives in Oakland, CA. It's called I'm A Virgo. The series stars Jharrel Jerome, Brett Gray, Kara Young, Allius Barnes, Olivia Washington, Walton Goggins, Mike Epps, and Carmen Ejogo. (World Premiere)
Mrs. Davis
Showrunner: Tara Hernandez, Directors: Owen Harris, Alethea Jones, Screenwriters/Producers: Tara Hernandez, Damon Lindelof
"Mrs. Davis" is the world's most powerful Artificial Intelligence. Simone is the nun devoted to destroying Her. Who ya got? Cast List: Betty Gilpin, Jake McDorman, Andy McQueen (World Premiere)
Slip
Showrunner/Director/Screenwriter: Zoe Lister-Jones, Producer: Karen Harnisch
Restless inside a marriage that totally works, "Slip" follows Mae through a fantastical journey of parallel universes as she enters new relationships, trying to find her way back to her partner, and ultimately, herself. Cast List: Zoe Lister-Jones, Tymika Tafari, Whitmer Thomas, Amar Chadha-Patel, Emily Hampshire (World Premiere)
TV SPOTLIGHT
Presenting world premieres of new seasons of prestige series.
Blindspotting Season 2 Premiere
Showrunner/Director: Rafael Casal, Producers: Rafael Casal, Daveed Diggs, Jess Wu Calder, Keith Calder, Emily Gerson Saines, Ken Lee, Tim Palen
Ashley was nipping at the heels of a middle-class life in Oakland until Miles, her partner and father of their son, was suddenly incarcerated, forcing her to move in with his mother and sister as she attempts to navigate the chaos of her life while trying to be a fun mom for her son…with mixed results. Cast List: Jasmine Cephas Jones, Helen Hunt, Benjamin Earl Turner, Atticus Woodward, Jaylen Barron, Candace Nicholas-Lippman, Rafael Casal, Margo Hall, April Absynth, Lance Holloway (World Premiere)
INDEPENDENT TV PILOT COMPETITION
A pilot showcase introducing fresh work from bright new talent, many with an eye towards finding production, completion funds, or a release platform. 
A Guide To Not Dying Completely Alone
Showrunner/Screenwriter: Kevin Yee, Director: Yen Tan, Producer: Bekah Sturm
After a near death experience, a queer Asian writer decides to change his life for the better and chronicles his journey in a book. Cast List: Kevin Yee, Brittani Nichols, Alex MacNicoll, Betsy Struxness, Paul Wong (World Premiere)
Chuchi & Adaliz
Showrunner: Ashley Soto Paniagua, Directors: Dani Adaliz, Ashley Soto Paniagua, Screenwriters: Ashley Soto Paniagua, Dani Adaliz, Jocelli Paniagua, Producers: Jocelli Paniagua, Heidi Williamson
After losing her job for insider trading, Adaliz moves in with her childhood bestie Chuchi who teaches her how to be poor. Cast List: Ashley Soto Paniagua, Dani Adaliz, Andrea Bashe, Kathryn Peters, Jocelli Paniagua, Selorm Kploanyi, Dariany Santana, Jeremy Habig, Jullian Farris (World Premiere)
Grown
Showrunner/Director/Screenwriter: Jocko Sims, Producers: Jocko Sims, Christophers Santiago, Chaz Hazlitt, Andrew Zolot
After sneaking into a strip club, 14 year old Rogelio, learns a few hard lessons about being man — all thanks to the aid of his older sister Chelly. Cast List: Josiah Gabriel, Giovanni Cristoff, Tristan-Lee Edwards, Angela Mejia-Loggia, Eliza Ramos, Kevin Rodriguez, Nixon Cesar (World Premiere)
Harbor Island
Showrunner/Director/Screenwriter: Calvin Lee Reeder, Producers: Carlos A.F. Lopez, Megan Leonard
A dad joke comic wanders the industrial zone at night. Cast List: Josh Fadem, Sidney Jayne Hunt, Matt Olsen (World Premiere)
Marvin? (Netherlands)
Showrunners/Screenwriters: Anton van der Linden, George Gottl, Director: Anton van der Linden, Producers: Anton van der Linden, Daan Geuke
Two young friends struggling to get ahead in life stumble onto a magical fridge that literally makes their dreams come true and soon learn that their shiny materialistic world is not what they expected. Cast List: Cameron Tharma, Sarah Rose, Sven Ironside, Jay Reaper, Cendy Barlag (World Premiere)
Metal Man
Showrunner: Tomas Pais, Directors: Laurel Parmet, Tomas Pais, Screenwriters: John Patton Ford, Tomas Pais, Laurel Parmet, Producer: Kaelan Housewright
A heavy metal handyman gets called to fix a tub but gets pulled into the drama/life of his customer and must handle more than he signed up for. Cast List: Tomas Pais, Lily Du, Andrew Walke, Da'Vone McDonald, David Massil (World Premiere)
Notarize Me
Director: Erika Rankin, Screenwriters/Producers: Erika Rankin, Brigitte Valdez
BFFs and mobile notary publics, Jackie and Louise, find themselves in intimate situations with wacky strangers as important legal documents get signed. Cast List: Brigitte Valdez, Erika Rankin, Sarah Cornell, Harley Tarlitz (Texas Premiere)