LEAP OF FAITH: WILLIAM FRIEDKIN ON THE EXORCIST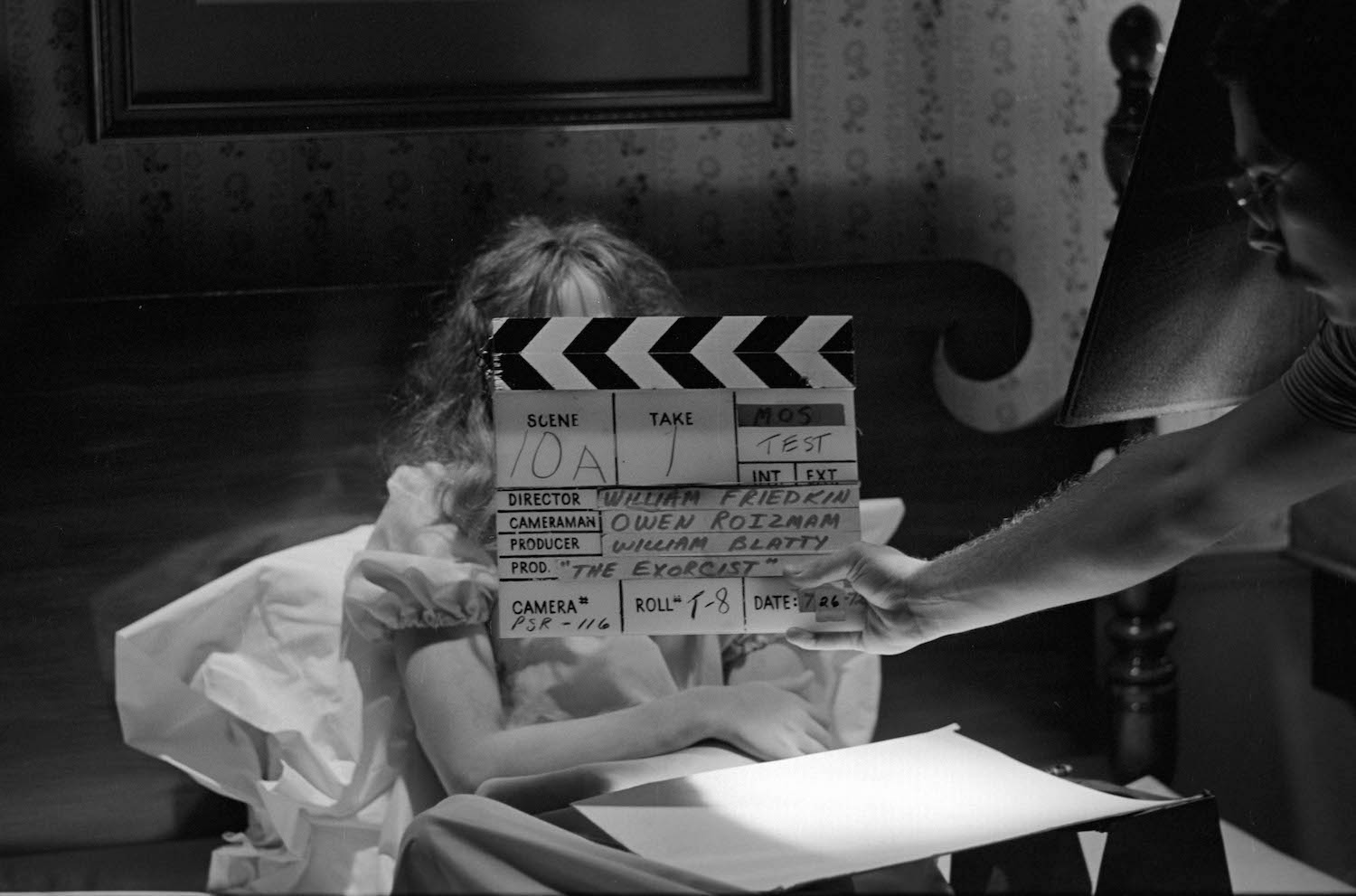 (The 2020 Sundance Film Festival ran January 23-February 2 in and around Park City Utah. Hammer to Nail has boots on the ground at the fest and guarantee more coverage thank any other site out there. Like what you see here on Hammer to Nail? Why not give just $1.00 per month via Patreon to help keep us going?)
As our republic burns, it is tempting to look back at simpler times, when right was right and wrong was wrong, and presidents were held accountable for their crimes, irrespective of partisan politics. Okay, I might be simplifying just a tad in the halcyon glow of nostalgia, but let's still take a journey back almost 50 years to the early 1970s (not a complicated time at all!), forget about the fiends of today and focus on the devil of yesteryear. That's right, folks, I'm talking about The Exorcist, that 1973 film from director William Friedkin who, fresh off his Oscar win for the 1971 The French Connection, decided to tackle an adaptation of William Peter Blatty's bestseller about demonic possession, turning it into a landmark of the cinematic horror genre. To be honest, I have never been such a big fan of the movie, but Friedkin makes a thoroughly thoughtful subject, transporting us to the time of the production and walking us through his process. For anyone who loves such behind-the-scenes meditations, director Alexandre O. Philippe's Leap of Faith: William Friedkin on the Exorcist is a must-see, whether one likes The Exorcist or not.
Indeed, this has become Philippe's stock-in-trade. Just recently, in 2019, he released the equally entertaining Memory: The Origins of Alien, which similarly broke down the history of Ridley Scott's 1979 Alien. Prior to that, he made 78/52: Hitchcock's Shower Scene, about the 1960 Psycho. He's good at what he does, and this latest is no exception. In contrast to his earlier work, however, there is no razzle-dazzle pizzazz; instead, this a quiet, reflective piece, Friedkin (b. 1935) sitting for an extended interview and Philippe supplementing his words with cutaways to sequences from The Exorcist and other works. It's a restrained approach, and an effective one. I could listen to Friedkin all day, it turns out.
For he is quite smart, as well as steeped in artistic culture, and what he says about the why and how of the decisions he made fascinates, whether it be his discussion of the paintings he referenced, his choice of music, the casting, or his meditations on faith and fate, both of which play a role in The Exorcist. Friedkin is not without his limitations, though, admitting that there are scenes in his movie that have been analyzed and deconstructed over the years where he could not tell you the reasons he did what he did; he just went with his gut, he says. So be it, though I imagine this will not satisfy some fans. Still, in many ways it makes sense, since artists do not always (nor should they) intellectualize their process. As worldly a thinker as Friedkin appears, I don't think he's being falsely coy or obtuse. It's how he remembers it.
What he doesn't seem to remember, or chooses not to mention (or Philippe doesn't include) is a part of The Exorcist that is so central to its production that the absence of any discussion of it here becomes a gaping hole of missing information. To recap: The Exorcist is a film about a little girl who becomes possessed by a demon; her mother first seeks medical help, then goes to the Catholic Church; multiple priests work to free her body and mind of the evil spirit, losing their lives in the doing; among other horrific things that the girl, Regan, is made to do by the demon is spew green vomit, utter vile obscenities, and masturbate with a crucifix (shocking then and now); in the end, all returns to normal … or does it? Friedkin spends quite a lot of time on the thoughts and methods of the male writer (Blatty) and the male actors – the great Max von Sydow (The Seventh Seal), Lee J. Cobb (12 Angry Men) and Jason Miller – but almost no time on the wonderful actress, Ellen Burstyn (The King of Marvin Gardens), who plays the mom, and zero time on the most important player of them all, Linda Blair, only 14 when she incarnated Regan. It's a glaring omission. Even a cursory web search reveals the profound impact the film had on her life, and there is no question that much of what she was asked to do was questionably appropriate (if at all) for one so young. I'd like to know more, or at least something, about how they worked together.
Friedkin is 84, and perhaps just too much a man of his time to recognize his male chauvinism, intentional or internalized though it may be. Nevertheless, Leap of Faith: William Friedkin on the Exorcist, strong as it is, would be still better with even a mild emphasis on the women (is that too much to ask?). Fortunately, beyond that, the documentary is chock full of vital details on the how-tos of filmmaking and film design, presenting them in a cogent and engaging manner. I loved Friekdin's articulation of the notion that life is filled with "grace notes," those moments that exist outside of our regular routine – they may be a once-in-a-lifetime brief occurrence – yet lodge indelibly in our cortex. He cites Everett Sloane's speech from Citizen Kane about the girl on a ferry as one, and brings us to a Zen garden in Kyoto (beautifully photographed by Philippe) for his own. It's an exquisite concept, and I am all in for it. Therefore, my one (giant) caveat notwithstanding, I still heartily recommend the film.
– Christopher Llewellyn Reed (@ChrisReedFilm)
Like what you see here on Hammer to Nail? Why not pay just $1.00 per month via Patreon to help keep us going?