Donna K.'s 2015 Tribeca Film Fest Wrap-Up
(The 2015 Tribeca Film Festival came to a close this past weekend and by all accounts, it was one for the books. Donna K. took in a large sample size of films and provided you with some capsule reviews of her favorites.)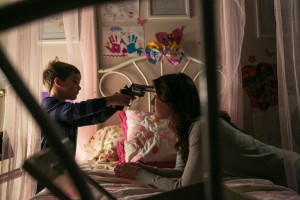 As Michael Thelin, the director of Emelie, said in his Q&A at the 2015 Tribeca FIlm Fest "I don't like horror movies where someone's throat gets slit for no reason." And this preference is exactly what moves his feature debut beyond B-movie territory and into something more. Based on a short story about a babysitter who is not what she seems, Emelie slowly and subtly drags you into interior depths of creepy that are rarely entered. The director sucks masterful performances from a trio of talented young kids and plays them against equally compelling adults- a babysitter whose methodical, insanity-tinged depression smoothly erupts into chaos (portrayed so well by a Sarah Bolger that an audience member told me he "almost wet his pants") and suburban parents whose malaise is part regret, part midlife crisis, part love. At first I was resistant to the film, there is a childhood sexual awakening that is downright off-putting, but the story is a timeless build that is worth sticking with from a filmmaker whose skill is undeniable. Add this to the recent glut of intelligent horror (The Babadook, It Follows) whose fake blood is full of life instead of the mindless, dead fare we've come to associate with the genre.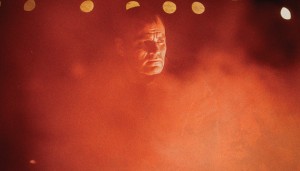 Following the Ukraine's independence, social services disappeared. Children were left helpless and homeless as drugs seeped into their families and took hold of their lives. Pastor Gennadiy Mokhnenko didn't like the crumbling he was witnessing around him, so he began forging his own path toward a solution, a tough, caring journey that this vivid documentary closely follows. This film's aesthetic is so strong, so powerful, that it is actually able to stand up to the dynamic, renegade character of Grennadiy, a feat that is unfathomable given his larger than life presence. The camera frames each scene with a keen eye using color, sound, and a wide sea of stories surrounding Grennadiy's crusade, perfectly pieced together into a dreamy portrait of harsh reality. Through his broken English and archival footage we hear Grennadiy's justifications and devotion, through the film's images we see the complexities of his actions, made even more complicated by the recent resurgence of political tension in the area that the film touches upon. National decisions are often catalysts for personal ones, Crocodile Gennadiy humanizes this sad truth through a lush lens of compassion, contradiction, faith and hope.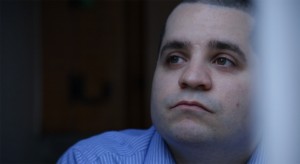 Gilberto Valle was a New York born and bred police officer who casually visited fetish websites where he wrote about harrowing fantasies of kidnapping, killing, cooking and devouring the flesh of human women, an online life he lived late at night as his daughter and wife slept in the next room. Thought Crimes, directed by Erin Lee Carr (the late journalist David Carr's daughter) is a documentary about this infamous Cannibal Cop and the huge debate his eventual prosecution ignited: When do our online lives become our real lives? A question that the digital age has magnified as our Internet personas move further and further away from who we really are. There is a smirk of humor in this film that pleasantly offsets the twisted/potentially boring legal terrain and the deeply personal narrative of the man behind the screen-name is handled with such a caring hand that the daunting, terrifying subject becomes entertaining and heartfelt. The film unfolds in present tense making no hint towards the outcome of the case and making the audience feel even more aligned with Valle's struggle, slyly reminding us of our own undeniable implication in this tale. (Clears search history).
Chicago based rapper Che "Rhymefest" Smith bought the home he grew up in, a place full of mixed childhood memories. As he raises his own family Smith wonders more and more about his absentee father, eventually finding him homeless and alcohol addicted living just blocks away. The reconciliation is its own complete and moving story but there is an equally as compelling secondary narrative at play, one that outs the quieted issues of many African American families; broken homes, addiction, lack of stability, abuse. Much like Rhymefest himself, In My Father's House acts as a loudspeaker, broadcasting under-heard stories and posing as a much needed role model- however imperfect- to those in need of one. What the film lacks in artfulness it makes up for in pure heart, emotion and message. The screening I attended was perfectly capped with a quick acoustic performance by Rhymefest, and a Q&A with the filmmakers & family members from the film, including Smith's father. Seeing these individuals was a reminder that the subjects of documentaries selflessly open up their lives to potentially help audiences through their own. I truly hope this film reaches the audiences that need to hear its story.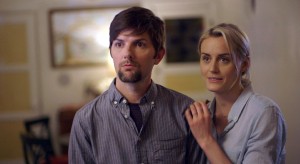 Upon realizing the dinner party they are attending takes place in a mansion Alex (Adam Scott) picks the label off his cheap wine as he and wife Emily (Taylor Shilling) travel with their son up the looong California driveway, setting the scene for the feelings of inadequacy that pervade this white, upper class tale of sexual exploration and parenthood. The Overnight conveys that strange "is this dinner party an orgy?" tension with a wink and a nod, and also tremendously comic performances by the cast, particularly Jason Swartzman who is especially brilliant as Kurt, the aloof entrepreneur hipster dad singing affected lullabies while delicately trying to orchestrate a sexual adventure to save his marriage. This light hearted comedy peeks at what happens when kids and spouses challenge our identities, who do we become if a large part of who we are takes the form of a pre-written, domestic script. The film is a funny, well paced look at how family life affects one's personal life. Oh, and there are also prosthetic penises. Of varying sizes.
Tom Swift and His Electric Rifle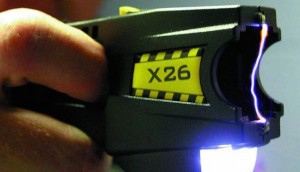 Tom Swift's Electric Rifle is an acronym for TASER, the gun alternative used by many police forces to subdue an unruly suspect. The technology was designed by a cattle rancher and bought by a pair of brothers who built TASER International, a company whose success and culture borders on cult. The device shoots out wires of electricity which attach to the skin, their initial contact charge is about 50,000 volts, zapping the target into submission but sometimes resulting in a much more lethal end. The films director was spurred into action after a local Taser related death made the news in his home state of Missouri but his film quickly became a sweeping case study behind the curtain of American capitalism where motivation, consumer, safety and profit clash into one big deadly electric current of deceit. The film is your normal doc fare of talking heads, factual intertitles, security footage, personal portraits of the subject from all angles, etc. but the director manages these elements with a grace and wit that jolts the audience's engagement and provokes a passionate critical thinking. A solid film about an unfortunately timely topic.
– Donna K. (@TeamDonnaK)