CANNES DIRECTORS' FORTNIGHT 2023: Lineup Includes Michel Gondry, Hong Sangsoo, Sean Price Williams, and More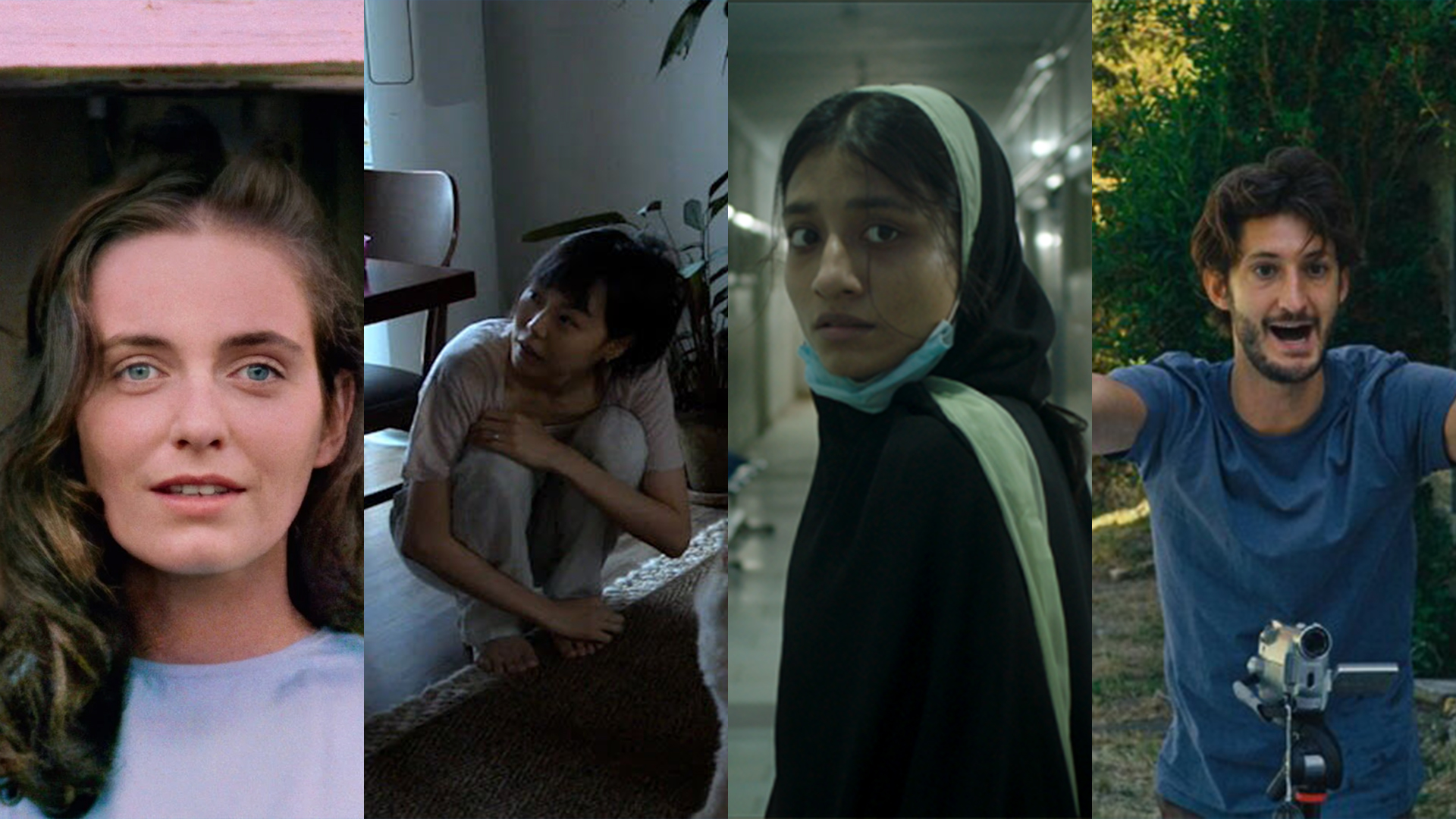 Almost a week after announcing the in-competition titles, the Cannes Film Festival has announced the lineup for its Directors' Fortnight section for its 55th edition. This part of the festival will screen over a diverse 20 films and 10 shorts this year. It will run from May 17 to 26.
The opening film for this section is French actor and director Cédric Kahn's The Goldman Case. It revolves around the 1976 trial of Pierre Goldman, a real-life, left-wing revolutionary who was convicted of several armed robberies and then mysteriously murdered.
Closing out the section is Korean director Hong Sang-soo's 30th feature, In Our Day. It stars his muse Kim Minhee as a woman who is temporarily living at a friend's home, raising a cat. It also centers on a man in his 70s living alone, whose cat has died of old age. Both of them receive unexpected visitors and eat ramyun noodles with hot pepper paste as they talk.
Some of the other exciting films in Directors' Fortnight include Michel Gondry's feature directorial comeback in 7 years. The French-language dramedy The Book of Solutions stars Pierre Niney as a filmmaker dealing with a creative block. Hopefully, we can expect some of Gondry's cinema magic involving surreal settings and handmade visual effects.
Another highlight is The Sweet East, the directorial debut of cinematographer Sean Price Williams who is known for his work with the Safdie Brothers and Alex Ross Perry. According to an enigmatic synopsis, the story revolves around a young woman taking a picaresque journey through contemporary America while being granted access to the strange sects and cults that proliferate in this country by a series of gatekeepers eager to win her over. Jacob Elordi (Euphoria) is among the cast.
Other U.S. features screening at Directors' Fortnight are Joanna Arnow's The Feeling That The Time For Doing Something Has Passed and Weston Razooli's Riddle Of Fire. Arnow's film, executive produced by Sean Baker, is a fragmented, experiential look at the life of a woman as time passes in her long-term casual BDSM relationship, low-level corporate job, and quarrelsome Jewish family.
See the Directors' Fortnight lineup below:
FEATURE FILMS
Abraham's Valley (Val Abraão)
Dir. Manoel de Oliveira – SPECIAL SCREENING
The Goldman Case (Le Procès Goldman) – OPENING FILM
Dir. Cédric Kahn
Agra (India)
Dir. Kanu Behl
The Other Laurens (Fr)
Dir. Claude Schmitz
Inside the Yellow Cocoon Shell (Viet-Sing-Fr)
Dir. Thien An Pham
Blackbird Blackbird Blackberry (Switz-Ger-Geo)
Dir. Elene Naveriani
Grace (Blazh)
Dir. Ilya Povolotsky
She is Conann (Bel-Fr-Lux)
Dir. Bertrand Mandico
Creatura (Sp)
Dir. Elena Martín Gimeno
Déserts (Mor-Fr-Ger-Bel)
Dir. Faouzi Bensaïdi
In Flames (Can-Pak)
Dir. Zarrar Kahn
Légua (Port-Fr-It)
Dir. Filipa Reis & João Miller Guerra
The Book of Solutions (Fr)
Dir. Michel Gondry
Mambar Pierrette
Dir. Rosine Mbakam
Riddle Of Fire (US)
Dir. Weston Razooli
The Feeling That The Time For Doing Something Has Passed (US)
Dir. Joanna Arnow
The Sweet East (US)
Dir. Sean Price Williams
A Prince (Fr)
Dir. Pierre Creton
A Song Sung Blue (China)
Dir. Zihan Geng
In Our Day (S Kor) – CLOSING FILM
Dir. Hong Sangsoo
SHORT FILMS
The House Is on Fire, Might as Well Get Warm
Dir. Mouloud Aït Liotna
A Storm Inside
Dir. Clément Pérot
The Birthday Party
Dir. Francesco Sossai
I Saw the Face of the Devil
Dir. Julia Kowalski
Lemon Tree
Dir. Rachel Walden
Margarethe 89
Dir. Lucas Malbrun
Mast-Del
Dir. Maryam Tafakory
Oyu
Dir. Atsushi Hirai
The Red Sea Make Me Wanna Cry
Dir. Faris Alrjoob
Talking to the River
Dir. Yue Pan