Berlin International Film Festival 2023 Winners: French Documentary 'On The Adamant' Wins the Golden Bear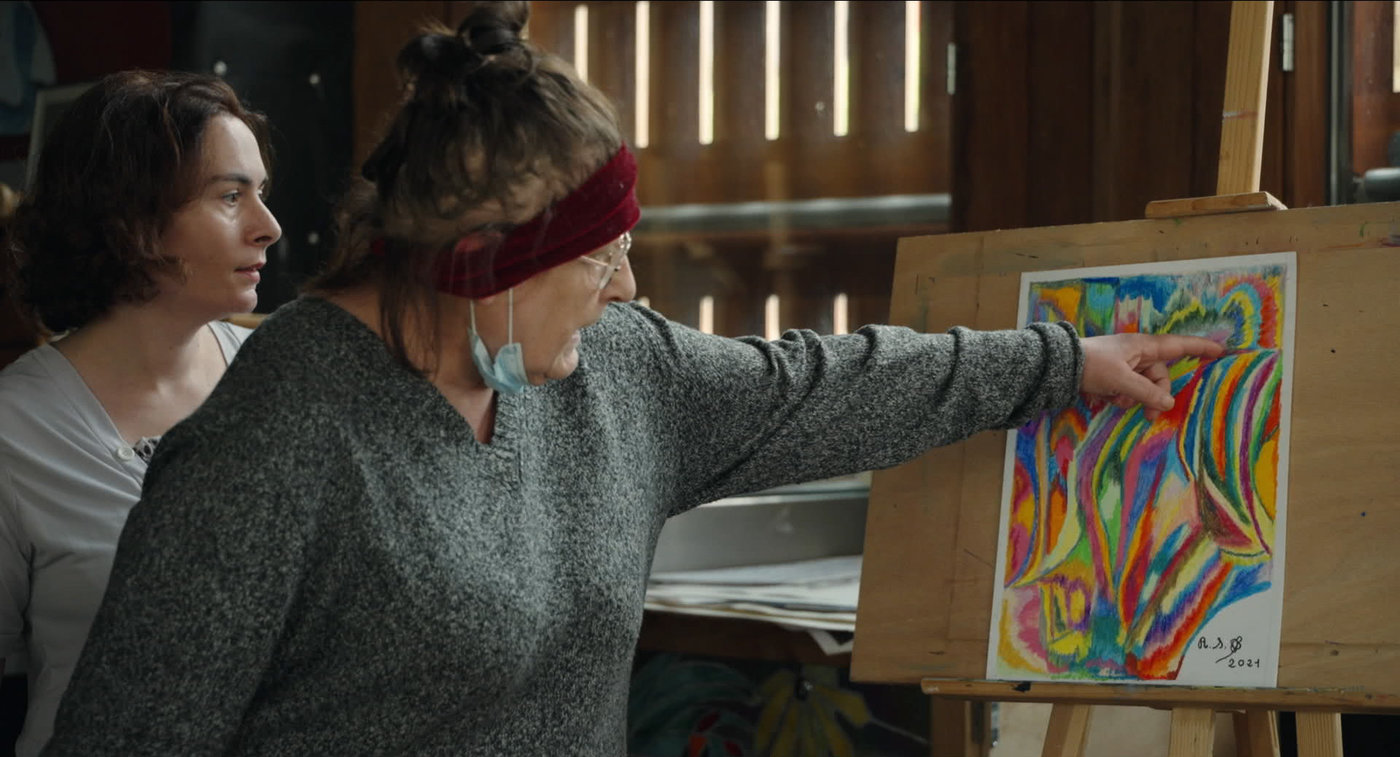 The 73rd Berlin International Film Festival, the first major international film festival of the year, concluded on Saturday as the Kristen Stewart-headed jury awarded the Golden Bear for Best Film to Nicolas Philibert's documentary On The Adamant. It centers on L'Adamant Day Center in Paris which works with adults with mental disorders and helps them to regain their footing in everyday life with therapeutic workshops and psychosocial rehabilitation support. Stewart herself praised the film for expanding the jury's understanding of what constitutes art.
The Silver Bear Grand Jury Prize, the runner-up to the Golden Bear, was awarded to Christian Petzold's Afire, which centers on a group of young adults staying at a vacation home by the Baltic Sea as a forest fire starts to surround them. Best Director was awarded to Philippe Garrel for his family drama The Plough, which stars his children Louis and Esther Garrel.
The Silver Bear for Best Lead Performance went to child star Sofia Otero for 20,000 Species of Bees. She is currently the youngest person to win the award.
The rest of the Berlinale jurors included actor Golshifteh Farahani, German filmmaker Valeska Grisebach, Romanian filmmaker (and past Golden Bear winner) Radu Jude, casting director Francine Maisler, Spanish filmmaker (and last year's Golden Bear winner for Alcarràs) Carla Simón, and Hong Kong filmmaker Johnnie To.
Check out the full list of winners below:
Golden Bear – On the Adamant, Nicolas Philibert
Silver Bear Grand Jury Prize – Afire, Christian Petzold
Silver Bear Jury Prize – Bad Living, João Canijo
Silver Bear for Best Director – The Plough, Philippe Garrel
Silver Bear for Best Lead Performance – 20,000 Species of Bees, Sofia Otero
Silver Bear for Best Supporting Performance – Till the End of the Night, Thea Ehre
Silver Bear for Best Screenplay – Music, Angela Schanelec
Silver Bear for Outstanding Artistic Contribution – Disco Boy, Hélène Louvart, cinematography
Encounters winners:
Best Film – Here, Bas Devos
Best Director – The Echo, Tatiana Huezo
Special Jury Award – Orlando, My Political Biography, Paul B. Preciado; Samsara, Lois Patino
Documentary winners:
Best Documentary – The Echo, Tatiana Huezo
Documentary Special Mention – Orlando, My Political Biography, Paul B. Preciado
Best First Feature – The Klezmer Project, Leandro Koch, Paloma Schahmann
Berlinale Shorts winners:
Golden Bear – Les Chenilles, Michelle Keserwany, Noel Keserwany
Silver Bear – Dipped in Black, Matthew Thorne, Derik Lynch
Special Mention – It's a Date, Nadia Parfan