IT'S THE MOST WONDERFUL TIME OF THE YEAR: INDIE MEMPHIS TIME!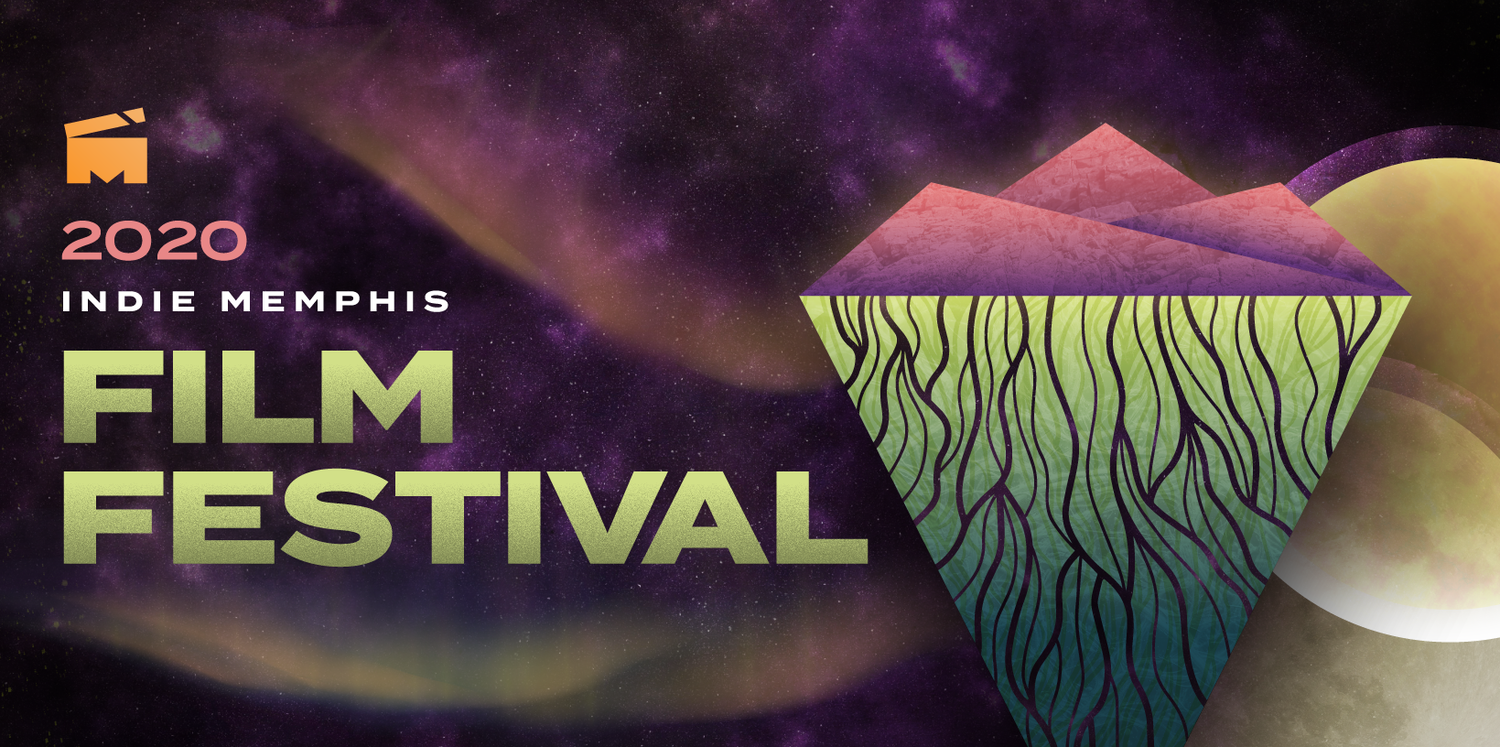 Indie Memphis hosted a virtual programmer event on Monday, October 19 before kicking off their 23rd annual festival both in person and virtually. And just when I thought their line up was stellar, they went and knocked it out of the park with a pet party for virtual attendees! Why not make those pet cameos official?
From Oct. 21-29, the fest is hosting essentially an online and in person festival simultaneously. One of the brightest spots each year on the Indie Memphis line up is the shorts including Sophy Remvari's Still Processing. Highlights mentioned at the Virtual Meet the Programmers event include:
Thursday, October 22: The Hub
[in person and online]
Another beautiful, important experimental documentary, this time by Memphis filmmaker Lawrence Matthews. Alternating fiction and documentary interviews, the film captures the struggle of living on low wages in the current age.
Friday, October 23: Pier Kids and Live Q&A at 7pm
[online]
Something we think about often at Indie Memphis is, "Who is making this film? And what is their relationship to the material?" This wonderful documentary about makeshift families that emerge from a group of LGBQT+ teens living on the streets of west New York, near Christopher Street. The film is made sensitively by a filmmaker who once lived among them. Programmer Kayla Myers will be talking to the director, Elegance Bratton, live at 7pm.
Saturday, October 24: So Late So Soon
[in person and online]
If you missed this at the Grove at 4pm you can catch it online. You'd be hard-pressed to find a more charming documentary than this portrait of an older, eccentric artist couple. (Imagine Cutie and the Boxer but with more pastels and roller-skating!)
Monday, October 26: What Do You Have to Lose?
[in person Saturday and online Monday]
If you are in Memphis, please don't miss the WORLD PREMIERE of this important doc at Levitt Shell on Sunday evening! But if for some reason you have to, you can catch up Monday with this film directed by brilliant Rhodes professor Trimiko Melancon.
Tuesday, October 27: Cane Fire
[in person and online]
We are so honored to present the U.S. PREMIERE of Cane Fire on Saturday, October 24 at 7pm at the Grove (with a very special guest in person). If you missed it Saturday, you can catch the encore at the drive-in. This documentary about Kaui combines personal history, political sensitivity, and vast knowledge of Hollywood movies. Elvis might make an appearance, too.
Thursday, October 26: One Night in Miami
[in person]
Closing night at the drive-in is celebration of the directorial debut of one of America's best actors, Regina King. She has made a film imagining the meeting of four fascinating Americans: Cassius Clay, Jim Brown, Sam Cooke and Malcom X in 1964. 
2020 Indie Memphis Film Festival Slate
Films Are Alphabetical by Section
NARRATIVE COMPETITION
Freeland (Mario Furloni and Kate McLean, 80 min)
An aging pot farmer (Krisha Fairchild, Krisha) suddenly finds her world shattered as she races to bring in what could be her final harvest, fighting against the threat of eviction as the impact of the legalization of the cannabis industry rapidly destroys her idyllic way of life. 
I Blame Society (Gillian Horvat, 84 min)
A struggling filmmaker senses her peers are losing faith in her ability to succeed, so she decides to prove herself by finishing her last abandoned film… and committing the perfect murder. 
Reunion (Jake Mahaffy, 96 min)
A pregnant woman returns to her recently deceased grandparents' family home to spend time with her estranged mother. What begins as a reunion turns terrifying.
Executive Order (Lázaro Ramos, 103 min)
In a dystopian near future in Brazil, an authoritarian government orders all citizens of African descent to move to Africa – creating chaos, protests, and an underground resistance movement that inspires the nation.
Take Out Girl (Hisonni Mustafa, 100 min)
To give her family a chance at a better life and save her family's failing restaurant, Tera Wong, a desperate 20-year-old Asian girl, parlays her Chinese food delivery expertise into a profitable drug hustle.
American Thief (Miguel Silveira, 90 min)
A teen hacker seeking revenge for his father's murder, a young activist, an internet conspiracy vlogger, and an artificial intelligence programmer become pawns in a plot to derail the 2016 presidential elections. 
Shiva Baby (Emma Seligman, 77 min)
At a Jewish funeral service with her parents, a college student runs into her sugar daddy in Emma Seligman's brilliant cringe-comedy.
DOCUMENTARY COMPETITION
Cane Fire (Anthony Banua-Simon, 90 min) – U.S. PREMIERE
Cane Fire examines the past and present of the Hawaiian island of Kauaʻi, interweaving four generations of family history, numerous Hollywood productions, and troves of found footage to create a kaleidoscopic portrait of the economic and cultural forces that have cast indigenous and working-class residents as "extras" in their own story. 
Film About a Father Who (Lynne Sachs, 74 min) – OPENING NIGHT FILM
Between 1984 and 2019, Memphis-born filmmaker Lynne Sachs shot film and video images of her father. Film About a Father Who is her attempt to understand the web that connects a child to her parent and a sister to her siblings. 
So Late So Soon (Daniel Hymanson, 70 min)
A half-century into their marriage, two Chicago artists look back at their life together as they contend with the deterioration of their bodies and beloved home.
Pier Kids (Elegance Bratton, 96 min)
Following the lives of three LGBTQ homeless youth of color who, after being kicked out of their home for their sexuality, have become homeless on the same street the Gay Rights Movement began so long ago.
Unapologetic (Ashley O'Shay and Morgan Johnson, 83 min)
After two Black Chicagoans are killed, millennial organizers challenge an administration complicit in state violence against its residents in this deep look into the Movement for Black Lives.
What Do You Have to Lose? (Trimiko Melancon, 74 min) – WORLD PREMIERE
Exploring the history of race in the United States to shed light on the current political and racial landscape in America during the post-Obama age of Trump. From Charlottesville and the rise of the alt-right to Black Lives Matter and the death of George Floyd, this film takes an arresting look at how did we get here, why does it matter, and what do we, as individuals and a nation, have to lose.
SOUNDS
Films That Celebrate Music
Born Balearic: Jon Sa Trinxa and the Spirit of Ibiza (Lily Rinae, 71 min) – WORLD PREMIERE
Adjacent to Ibiza's party capital, resident DJ Jon Sa Trinxa has spent a quarter of a century on the beach spinning an eclectic mix of musical styles that stir the hearts of the Balearic artist community.
Shoe: A Memphis Music Legacy (121 min) 
Memphis musicians, singers, songwriters, engineers, and producers reunite to remember and record their days at Shoe Productions, an underground studio that was about to be left out of Memphis Music History.
The Memphis Masters (Andrew Trent Fleming, 37 min) – WORLD PREMIERE
The Memphis Masters multi-part video series, directed by Andrew Trent Fleming, celebrates various albums from the iconic Stax Records label reissued on vinyl pressed at Memphis Record Pressing. The Series showcases the Label's enduring musical legacy influential to many around the world. 
HOMETOWNER FEATURES
Films by Memphis Filmmakers
Coming to Africa (Anwar Jamison, 96 min)
A philandering financial executive unexpectedly finds himself in Africa on an amusing adventure where he meets a beautiful Ghanaian schoolteacher and finds nourishment for his soul. 
Smith (Jason Lockridge, 117 min) – WORLD PREMIERE
Underwhelmed by corporate assignments, a private detective is approached by a client with the type of investigation he longed for. 
We Can't Wait (Lauren Ready, 37 min) 
Tami Saywer's quest to become the first black female mayor of Memphis.
The Hub (Lawrence Matthews, 46 min) – WORLD PREMIERE
Following the narrative of a young man recently let go from his low paying warehouse job while he spends his summer navigating the Memphis job and transportation crisis, among his own personal issues.
1st Forgotten Champions (Morreco Coleman, 68 min)
Hitchhiking his way to college with dreams of a brighter future, Jerry C. Johnson later became the first African American basketball coach to win a NCAA Division III National Basketball Championship in 1975.
DEPARTURES
Films That Depart from Expectations
The Giverny Document (Single Channel) (Ja'Tovia Gary, 42 min)
Filmed on location in Harlem, USA and in Claude Monet's historic gardens in Giverny, France, The Giverny Document is a multi-textured cinematic poem that meditates on the safety and bodily autonomy of Black women.
Her Socialist Smile (Tali Yankelevich, 80 min)
A meditation on a particular moment in early 20th-century history: when Helen Keller began speaking out passionately on behalf of progressive causes — serving as a rousing reminder of Keller's undaunted activism for labor rights, pacifism, and women's suffrage.
My Darling Supermarket (John Gianvito, 93 min)
Humor, drama, mystery, romance and quantum physics coexist alongside milk cartons, cuts of meat, barcodes and security cameras inside a grocery store.
RETROSPECTIVE (At the Drive-In)
House (Nobuhiko Obayashi, 1977) – Pre-Halloween Screening
A schoolgirl travels with six classmates to her ailing aunt's creaky country home and comes face-to-face with evil spirits, a demonic house cat, a bloodthirsty piano, and other ghoulish visions.
Rad! (Hal Needham, 1986) – New Restoration
Cult favorite Rad! follows the story of a scrappy bicycle-motocrosser Cru Jones, who has the intensity and desire to win a corrupt promoter's nationally televised cash-prize BMX race.
Smooth Talk (Joyce Chopra, 1985) – New Restoration
A free-spirited 15-year-old Connie (Laura Dern) flirts with a dangerous stranger in the Northern California suburbs and must prepare herself for the frightening and traumatic consequences.
Written by Joel Schumacher (1939–2020)
Car Wash (Michael Schultz, 1976)
A day in the lives of the wacky people involved in an L.A. car wash operation – including the pot-smoking owner's son and a cab driver looking for a missing passenger.
The Wiz (Sidney Lumet, 1978)
An extravagant re-imagining of "The Wizard Of Oz" with pop superstars Diana Ross and Michael Jackson, co-starring Richard Pryor, Nipsey Russell. Music by Quincy Jones.
About Indie Memphis
The mission of Indie Memphis, a 501(c)3 arts organization, is to create community through independent film and support the development of filmmakers. Learn more at IndieMemphis.com
– Melanie Addington (@MelAddington)