Must-See Theatrical Releases 7/25/08: THE ORDER OF MYTHS and BAGHEAD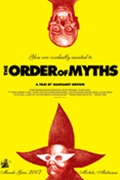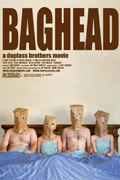 Remember when there were only three or four new movies to pick from at the theater every Friday? Me neither. This week brings a particularly daunting flood of new releases, from the multiplex to the miniplex, from documentaries to narrative features. It's an overwhelming and complicated world out there, but one of our primary objectives at Hammer to Nail is to help lessen that burden. We have no interest in providing coverage on everything being released. Instead, we would rather concentrate on the titles that stand out and do our best to point you in their direction. This week, there are two less high profile movies that stand taller than the rest.
The Order of Myths — While everyone appears to be going crazy for Man on Wire and American Teen, The Order of Myths is the documentary that everyone needs in their life. Check out those other docs if you want, but only after having watched The Order of Myths. After seeing it for the second time last week, I feel like my brain is too small to do it justice on the page, so, for the moment, I've abandoned all attempts at writing a lengthy review. Brown's film is a miraculous achievement, capturing the loaded, inexpressibly complex dynamics of race relations in Mobile, Alabama, without ever feeling heavy-handed or ham-fisted. In taking a casual, verite approach to her material, she allows for the ugly, uncomfortable, humorous, warm-hearted complexity to emerge. If there has been a better, a more tender, honest, and intelligent statement on race relations in America this decade, I haven't seen it. Read Mike Ryan's review of the film written during its world premiere run at Sundance this past January.
Baghead — The Duplass Brothers return with another excellent genre-twist of a movie. For those of you wanting straight-up horror, Baghead might not deliver. But that's not the point. For my money, what distinguishes this movie is its effortlessly realized depiction of the ugliness and jealousy that friendship breeds. This movie will make you laugh, cringe, and cover your eyes. Read my post-Sundance/pre-SXSW review right here, then go see it for yourself.