Jim Brunzell's 2017 Sundance Film Festival Preview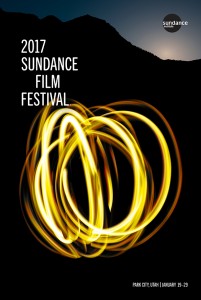 Starting tomorrow and running through Sunday, Jan. 29, the 2017 Sundance Film Festival is taking place in Park City, Utah (along with a few surrounding cities, including Ogden, Provo, and Salt Lake City) hosting hundreds of films, many of them world premieres, from across the world, and films shot right in their own backyard in Utah.
The city and the streets of Park City, pop. under 8,000, becomes congested with people making their way to every and any screening, event, party — including the long hike up Main Street to get to the mainstay Egyptian Theater, to the local high school auditorium of the 1,300-seat Eccles theater, all packed with folks drinking gallons of water due to the elevation being some 7,000 feet above sea level, it is the first thing any cab, shuttle drive will tell you, "drink plenty of water." It is looking to be a snowy adventure this go round, so plenty of folks will be bundled up and wearing layers of clothing racing to catch buses, stepping in plenty of puddles, it happens every year, trying not to miss a single second of any film or be late for that special VIP uber-party over the ten days. Welcome to the craziness and exhaustion that occurs when 40,000 people attend the opening weekend of the Sundance Film Festival, the best-known film festival in the United States.
I have learned from my various trips out to Park City, where the norm has become to barely eat and sleep and believe me, the DayQuil and energy bars, with a few 5-Hour Energy drinks to boot are some of the first things packed every year, as I will be reporting for Hammer to Nail for the first time. Each year, I learn something new while covering the festival — whether it be standing in line all bundled up, racing to find a plug-in to charge my phone or sitting in my seat either next to a local person or another journalist, when you enter the Sundance world, as the rest of the world becomes a bubble. The joy is still there of sitting down, getting ready to watch a world premiere and the lights go down, you may never know what surprises will be discovered but when they are, it is a thrilling feeling and one that does not get old.
Sundance has 15 categories, into which most of its programming falls: U.S. Dramatic Competition, U.S. Documentary Competition, World Cinema Dramatic Competition, World Cinema Documentary Competition, Premieres, Documentary Premieres, Spotlight (films that premiered at other 2016 film festivals, including Colossal starring Anne Hathaway, which has U.S. distribution through the newly minted shingle NEON, co-founded by Alamo Drafthouse CEO Tim League and veteran film distributor, Tom Quinn; and Raw, an excellent French feature, which terrified audiences at Toronto and Fantastic Fest, about a young college woman's craving for human flesh), NEXT (low-budget and innovative storytelling), Sundance Kids (family friendly features), From the Collection (featuring past Sundance features which will see the 25th anniversary of Quentin Tarantino's, Reservoir Dogs) and Park City at Midnight.
There are also the eight shorts programs (documentary, animation, New Frontier and live action), the New Frontier program (multimedia, live art installations, panel discussions, and new media technologies presentations), the New Frontier films (more experimental and avant-garde fare) — and once again, this year there are premieres of upcoming television shows, which have become increasingly important to film festivals to launch and get early buzz. (At this point last year, folks knew Ezra Edelman's, O.J. Made in America was going to be great, but nobody could have expected the 7 ½ hour film would end up on so many top ten lists and be ripe for a potential Oscar nomination, a year later.) Sundance will see the premiere of I Love Dick, based on the book by Chris Kraus, starring Kevin Bacon and Kathryn Hahn and created by Jill Soloway (Transparent), tells the story of a struggling married couple, Chris and Sylvere, and their obsession with a charismatic professor named Dick. The festival will premiere the first three episodes with cast and crew present, before the series premieres on Amazon later this spring. The first episode is already to view here.
Every year, when the press releases start flooding my inbox, it does feel like Christmas each time, reading through all the films, who is starring in them, who directed them, and what are the "hot docs" which are unmissable, (Yes, I missed O.J.: Made in America, last year) and the extensive research, the note taking begins creating an almost impossible storage facility in my brain, only to be flipped over again, once the next press release comes out and a whole new list of films jump to the top of my must see list.
Only days before the festival begins, here is a preview of a few of the films which has got this reporter excited to catch at Sundance (all descriptions provided by Sundance Institute):
The Wound: tapped to open Berlinale Panorama section next month is usually a good sign of a strong film. "Xolani, a lonely factory worker, travels to the rural mountains with the men of his community to initiate a group of teenage boys into manhood. When a defiant initiate from the city discovers his best-kept secret, a forbidden love, Xolani's entire existence begins to unravel." Cast: Nakhane Touré, Bongile Mantsai, Niza Jay Ncoyini.
Wilson: Director Craig Johnson returns to the festival after the sleeper hit, The Skeleton Twins, with a script by Daniel Clowes (Ghost World) has a terrific cast (Woody Harrelson, Laura Dern, Judy Greer and Cheryl Hines) should be a hoot. "Wilson, a lonely, neurotic and hilariously honest middle-aged misanthrope, reunites with his estranged wife and gets a shot at happiness when he learns he has a teenage daughter he has never met. In his uniquely outrageous and slightly twisted way, he sets out to connect with her." Cast: Woody Harrelson, Laura Dern, Judy Greer.
Long Strange Trip: This long gesturing doc on the iconic band, the Grateful Dead, clocks in around 4 hours, but brings solid credentials in director Amir Bar Lev (My Kid Can Paint That and The Tillman Story) and executive produced by Martin Scorsese, this should be one "long strange trip." "Long Strange Trip is a groundbreaking documentary that probes the creative forces, subversive ambitions, and interpersonal dynamics that drove the Grateful Dead in their 30-year quest for moments of collective inspiration."
A Ghost Story: Not much is known about writer and director David Lowery's (Ain't Them Body Saints) mystery film, but it was enough for distributor a24 to pick it up its world premiere. "This is the story of a ghost and the house he haunts." Cast: Casey Affleck, Rooney Mara, Will Oldham, Sonia Acevedo, Rob Zabrecky, Liz Franke.
Kuso: Destined to be the "whatsit" in the midnight section at Sundance, a la last year's The Greasy Strangler, written and directed by Steven Ellison (aka Flying Lotus) has got enough gusto to take a chance on seeing what all the fuss is all about. "Broadcasting through a makeshift network of discarded televisions, this story is tangled up in the aftermath of Los Angeles's worst earthquake nightmare. Travel between screens and aftershocks into the twisted lives of the survived." Cast: Iesha Coston, Zack Fox, Hannibal Buress, The Buttress, Tim Heidecker, Mali Matsuda.
Landline: Returning to Sundance following their collaboration on Obvious Child, writer and director Gillian Robespierre and actress Jenny Slate seems to be one of the hottest tickets for the festival surely to find distribution quickly after its premiere. "Two sisters come of age in '90s New York when they discover their dad's affair—and it turns out he's not the only cheater in the family. Everyone still smokes inside, no one has a cell phone and the Jacobs finally connect through lying, cheating and hibachi." Cast: Jenny Slate, John Turturro, Edie Falco, Abby Quinn, Jay Duplass, Finn Wittrock.
Jim Brunzell III is the Program Director of the Austin Gay & Lesbian International Film Festival and director of Sound Unseen Music/Film/Art Festival in the Twin Cities, MN. He currently resides in Austin, Texas. He is on Twitter @JimBrunzell_3