BODIES BODIES BODIES Trailer: A Party Game Turns Bloody in A24 Dark Comedy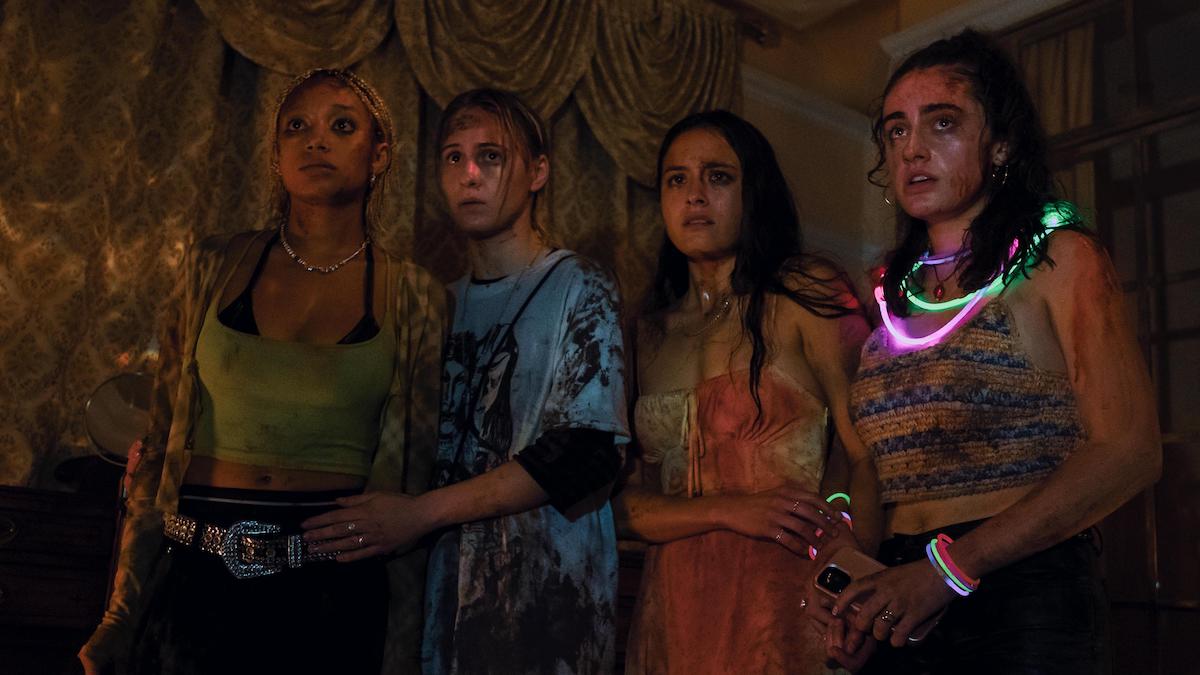 One of the most anticipated indies of the summer is Dutch filmmaker Halina Reijn's Bodies Bodies Bodies, a pitch-black social satire that centers on a group of millennials (with one older man) getting caught up in a murder as they are trying to figure out their own relationships and lives. The new A24 horror flick stars Amandla Stenberg, Pete Davidson, Oscar nominee Maria Bakalova, Shiva Baby breakout Rachel Sennott, Myha'la Herrold, Chase Sui Wonders, Conner O'Malley, and Lee Pace.
Amandla Stenberg plays Sophie, a recovering addict who is hosting a hurricane party with her best friend David (Davidson). Their group of friends and invitees includes Sophie's girlfriend Bee (Bakalova) who feels out of place with her S.O.'s circle, David's girlfriend Emma (Sui Wonders), vacant Alice (Sennott), and her much older boyfriend Greg (Pace). As each person navigates their own dynamics with one another, the group decides to pass the time by playing a murder in the dark-style game called "Bodies Bodies Bodies." They soon find out it isn't a game when someone is truly murdered and they have to figure out who among them is the culprit.
Call it Clue for Gen Y/Gen Z, but with a fresh, remarkable ensemble cast and a breakout filmmaker in Reijn, we are hopefully in for something that will take the slasher tale for a spin and turn it into something unparalleled.
Check out the trailer below. A24 will release it in theaters on August 5.