THE CURBSIDE CRITERION: THE GRADUATE
(We here at Hammer to Nail are all about true independent cinema. But we also have to tip our hat to the great films of yesteryear that continue to inspire filmmakers and cinephiles alike. This week "The Curbside Criterion" continues where HtN staff can trot out thoughts on the finest films ever made. This week Brad Cook dives into the new Blu-Ray release of The Graduate, the indelible Mike Nichols film that's still relevant today.)
My introduction to The Graduate was a bit of a backwards one by way of Cameron Crowe's Say Anything, which riffed on many of the same ideas but updated them for people like me who were teens in the 80s. Upon learning what inspired Crowe, I sought out Mike Nichols' film and was blown away by how a story that was released before I was born could still speak to me in the same way Say Anything had.
Are there any movies that speak to today's teenagers the same way? Is a career in the tech industry similar to the job involving plastics that is pushed on Ben Braddock in The Graduate? (I'm not knocking the tech field (I work in it), but it is a bright and shiny (relatively) new thing, and in some ways it can be very artificial and not built to last, much like a piece of plastic.) I don't know, but perhaps today's millennials should seek out Nichols' film, if they haven't already.
I won't recite the plot, since I'm sure you know it already. And if you don't know it but the first two paragraphs intrigue you, this new Blu-ray edition of The Graduate from Criterion is certainly worth a blind buy. The film went through a 4K digital restoration, so it looks as good as it ever has on home video (at least until everyone has 4K UHD TVs), and Criterion has thrown in a heaping helping of bonus features, along with their usual printed piece, which in this case is an essay by film critic Frank Rich. While printed materials are becoming more and more quaint these days, it's nice that Criterion keeps including that kind of stuff.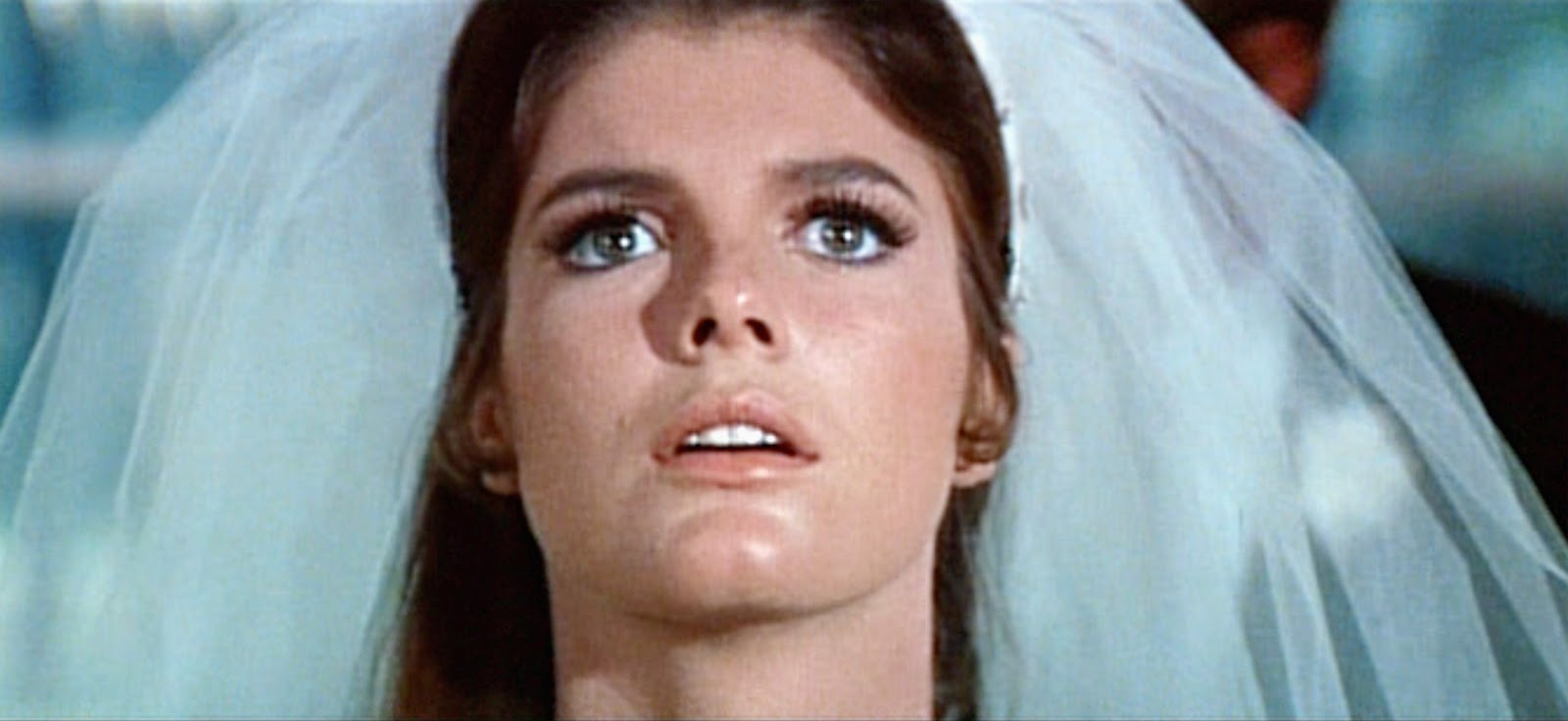 The bonus features are mostly archival, but Criterion commissioned three new conversations looking back on the movie. In the first one, star Dustin Hoffman spends 38 minutes talking about how he was cast in the film, how it gave him a major breakthrough that profoundly changed his career, and more. In the other, screenwriter Buck Henry and producer Lawrence Turman discuss the process of adapting Charles Webb's novel, the movie's place in the supercharged political climate of the late 1960s, and other things.
The final new piece is a 27-minute featurette, Sam and Mike, in which Bobbie O'Steen, the widow of film editor Sam O'Steen, talks about her late husband's working relationship with Nichols. All three interviews tread plenty of ground that's been walked before, but they're still worthwhile, especially if you're new to the film.
The stuff that's been ported over from previous home video releases starts with a pair of commentary tracks. In the first one, recorded in 2007, Nichols and Steven Soderbergh talk about the film from a director's point of view, covering such topics as the use of handheld cameras, how and why certain scenes were staged the way they were, and so forth. While the subject matter may seem rather dry, this track is of interest to anyone who enjoys hearing about the mechanics of moviemaking.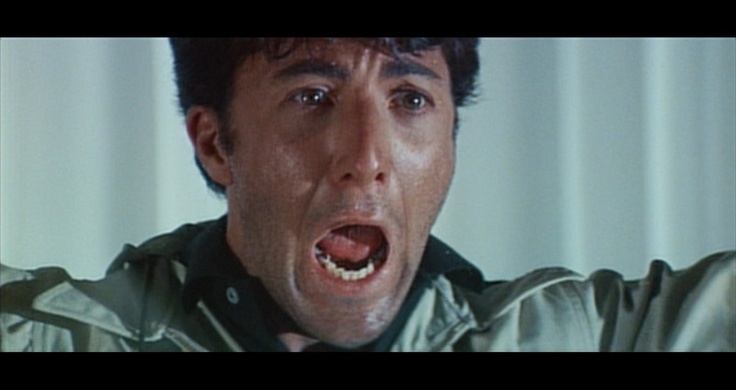 The other track dates back to 1987 (the laserdisc days!) and features UCLA film scholar Howard Suber talking about the movie from a more academic perspective. Like the first commentary, it's perfect for people who enjoy tracks that aspire to more than "This is a cool shot," "I remember how cold it was when we filmed that," and so forth. Personally, I enjoy these kinds of commentaries.
Moving on, the rest of the bonus features include:
Screen tests for Dustin Hoffman and co-star Katharine Ross, as well as audition footage for two other pairs of actors and actresses who were up for the roles.
A 1966 interview in which Barbara Walters talked to Nichols on the Today show.
A 1992 featurette offering interviews with Hoffman, Ross, Turman, and Henry as they looked back on the movie's 25th anniversary. (I assume this was created for a laserdisc release.)
Students of The Graduate, a 26-minute featurette from 2007, created as part of a 40th anniversary release of the movie on DVD. Harold Ramis, David O. Russell, Turman, Henry, and others reflect on the movie's significance, its place in Nichols' career, and its influence on the next generation of filmmakers.
The original trailer for the movie. Old trailers are always fun to watch to see how movies were sold way back when compared to how they're sold today. In general, old trailers tend to be longer and less bombastic.
My only other experience with The Graduate on home video is a 2005 bare bones DVD, so I don't know how much stuff from other editions is missing from this one. A quick Google search revealed, for example, a couple things from the 2007 DVD that weren't ported over, including a commentary by Hoffman and Ross and a featurette about the seduction scene, so buyer beware if you are a completest.
However, keep in mind that these days, a company like Criterion has to think about the cost of acquiring materials from other editions (they can't just take whatever they want), as well as how much content will fit on a disc (if a second disc is needed, production costs go up), so it's nearly impossible to put out definitive home video releases of classic movies. The best they can do is put out something that's as comprehensive as possible, within their budget limitations.
– Brad Cook (@BradCWriter)