THE CURBSIDE CRITERION: IVAN'S CHILDHOOD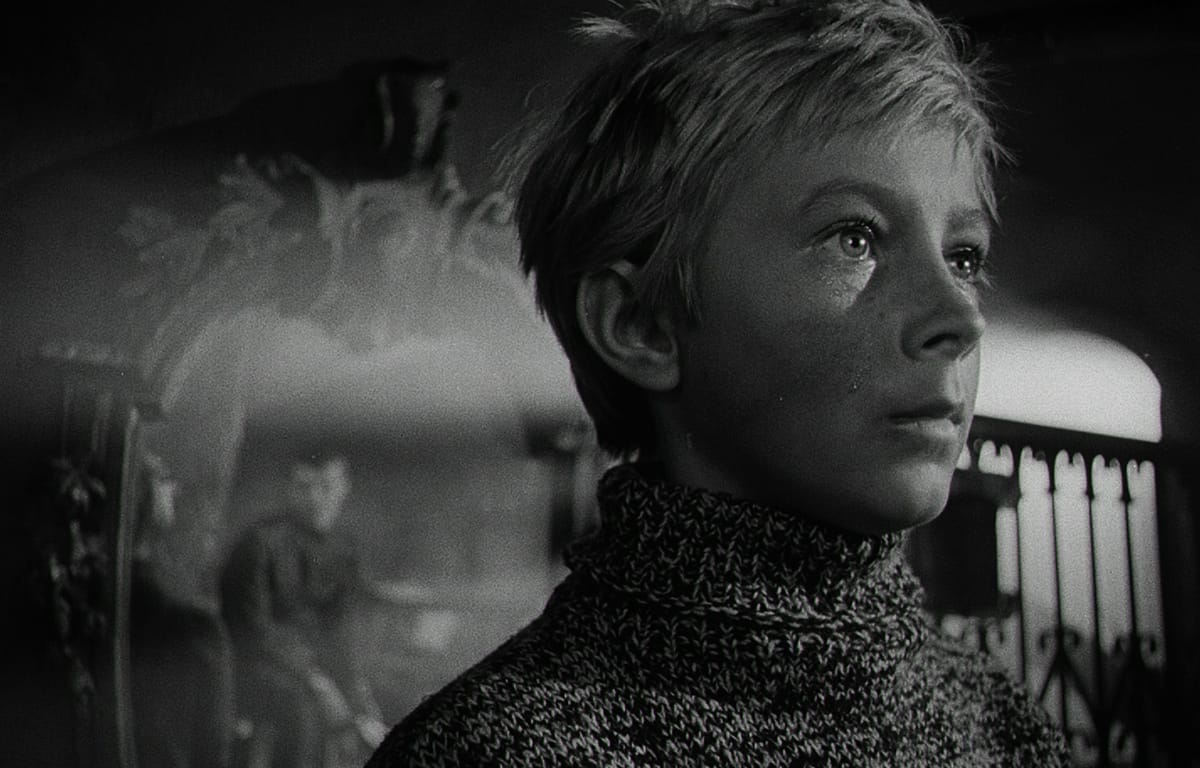 (We here at Hammer to Nail are all about true independent cinema. But we also have to tip our hat to the great films of yesteryear that continue to inspire filmmakers and cinephiles alike. This week, our "The Curbside Criterion" continues where HtN staff can trot out thoughts on the finest films ever made. Today Christopher Llewellyn Reed takes an in-depth look at the new Blu-Ray release of Ivan's Child, Andrei Tarkovsky's impressive debut feature.)
The late, great Russian filmmaker Andrei Tarkovsky (1932-1986) made one short (graduate thesis) film and seven features, for a total of "7 1/2" (as film critic Maya Turovskaya labeled his output). His debut feature, Ivan's Childhood (for a long time entitled My Name Is Ivan in English) immediately marked him as a talent to watch, winning the Golden Lion ("best film") Award at the 1962 Venice Film Festival. Although he would only direct 6 more movies – because of problems with the Soviet Union's censors and the demands of his own artistic vision and perfectionism, as well as, yes, his obstinacy – he left a lasting legacy of cinematic beauty and poetry that continues to attract viewers in search of alternatives to the all-too-often prosaic products of mainstream filmmaking. In the first half of the 20th century there was Eisenstein; after 1962, there was Tarkovsky, too.
In all of his films – in order, after Ivan's Childhood, we have Andrei Rublev, Solaris, The Mirror, Stalker, Nostalghia and The Sacrifice – Tarkovsky explores how dreamscapes and reality interact and intersect, both with themselves and with time. Indeed, time and memory are the ultimate subjects of most of his work, which is why, after Ivan's Childhood, we so often find long-duration takes at key points of the narrative, conflating reel and real time. When to cut, and why, should always be the concern of the committed director, and Tarkovsky loves to test his audience's patience with the shot, forcing a realization of the importance of time and its constant flow (and disappearance into the past). The title of his collection of writings on film is, in fact, Sculpting in Time (although the Russian title translates more accurately as "Stamped Time"). And while not all of this aesthetic was firmly in place when he took on Ivan's Childhood, there is still enough of a hint of what was to come to make it a fascinating viewing experience for fans of his work. It's also a fine movie, all on its own.
Based on the 1957 short story "Ivan," by Vladimir Bogomolov, Ivan's Childhood is set in the middle of World War II, on the Dnieper River, west of Moscow, where Germans and Russians face off across the water, embedded in trenches. A young Russian boy of 12 – Ivan – whose family has been wiped out by the Germans, scouts for army intelligence, his burning anger at the enemy giving him the energy to carry out dangerous missions with little to no rest nor food. Ivan is the Russian equivalent of "John," and as common, so in some ways he epitomizes how the horrors of war affect all innocents, destroying their hope and vitality. In a landscape of ashy ruins and flooded forests, Ivan and the soldiers who aid him do their best to survive the cauldron of battle.
Starting in 1957, with The Cranes Are Flying, Soviet filmmakers changed their approach to what is known in Russia as the "Great Patriotic War." Before then, throughout popular culture, the only acceptable manner to treat the subject was as a glorious celebration of Soviet achievement, with Stalin at the helm. But Uncle Stalin died in 1953, and after Nikita Khrushchev successfully disposed of his own enemies and took the reins of power in the years that followed, the country entered a period now known as the "thaw," when some of its repressive policies were walked back in the hope that limited freedoms would lead to national revival (a preview of the far greater reforms of Mikhail Gorbachev, which led, eventually, to the dissolution of the country). When Mikhail Kalatozov's The Cranes Are Flying – a film that rejected the notion that war was somehow glorious, choosing to focus instead on its tragic toll – won the Palme d'Or at the Cannes Film Festival in 1958, it opened the floodgates for other filmmakers to follow with their own long-suppressed war-time meditations of their own.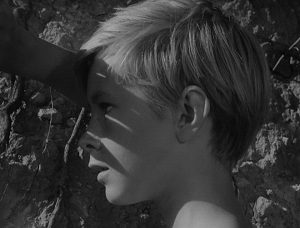 Ivan's Childhood, therefore, is very much of its time and place. And we can clearly see, in its aesthetics and mise-en-scène, the artistic influences that must have been on Tarkovsky's mind when he made it. These include Kalatozov; Ingmar Bergman, via The Seventh Seal; and Italian Neorealism. Most noticeable, however, is the supreme confidence with which this relatively young filmmaker attacks the subject and makes it his own. Together with cinematographer Vadim Yusov (with whom he also made Andrei Rublev and Solaris), he creates haunting imagery that manages to be simultaneously beautiful and repellent, complete with many of the leitmotifs that persist throughout Tarkovsky's œuvre, such as horses, Russian icons, and the conflict between the disorder of the natural world and humanity's (misplaced) desire to conquer it. While not quite at the level of Andrei Rublev (for me, his undisputed masterpiece), Ivan's Childhood is still a very good film that only improves upon repeated viewing.
Criterion's Blu-ray features a gorgeous 4K transfer from a 35mm master positive print. With deep and rich blacks, the film is a marvel of visual contrasts. Shot in a 1.33:1 aspect ratio at a time of increasingly common widescreen formats, Ivan's Childhood loses nothing to its square frame. On the audio end, Criterion has produced a soundtrack up to its usual standards of excellence. If you want to own this movie, then this is the disc to buy.
There are two standouts among the special features: a 30-minute interview with film scholar Vida Johnson (co-author of The Films of Andrei Tarkovsky: A Visual Fugue), and an essay, "Dream Come True," by film scholar Dina Iordanova (author of Cinema of Flames: Balkan Film, Culture, and the Media), in the accompanying booklet. Both complement each other – the one supporting the other's insights – and provide excellent historical and artistic context for the film and Tarkovsky. Johnson explains the "thaw" and the production history of how the project came to the director, in the first place; she also breaks down, theme by theme and technique by technique, the mechanics of Tarkovsky's cinematic poetry. In addition to covering much of the same ground, albeit from her own unique perspective, Iordanova explains the movie's dream sequences in the context of the director's larger œuvre; she also discusses the influence of the work of Sergei Urusevsky – cinematographer on The Cranes Are Flying – on Ivan's Childhood.
There's a short essay in that same booklet, "Between Two Films," written in 1962, by Tarkovsky, himself, as well. In it, he explains the ideas behind his directorial choices, and cautions against overly symbolic readings of the mise-en-scène, stating that the poetry comes from the cumulative effect of the shots, rather than from any one image. You can accept this or not, but that's his plea. Less interesting, but by no means a waste of time, is the video interview with cinematographer Vadim Yusov (now deceased), from 2007 (like most of the other special features, which were prepared for the earlier DVD release). He supports Johnson's and Iordanova's insights into the process of making Ivan's Childhood, and provides some interesting anecdotes from the set. It's just too bad that the interview is split into four segments, which one must access one by one; there is no "play all" button. Also, given his important creative role, I wish there were more of him.
The only special feature that is of but little interest is the video interview with Nikolai Burlyaev – also from 2007 – who plays Ivan (he was 14 when the film was shot). Much of what he says feels like the subjective backwards speculations of an adult too young at the time to truly understand what was happening around him. He does offer one interesting insight, however, which is the fact that Tarkovsky, himself, would have been approximately the same age as Ivan during the war. As with Yusov's interview, one can only view each segment (there are 5) separately; again, no "play all" button.
Finally, in the booklet, Criterion includes a short 1958 poem by Arseny Tarkovsky, the director's father, whose poetry is often quoted directly by his son in later films. This one is "Ivan's Willow," which is striking in the imagery it shares with the movie, and makes for an interesting comparison. Overall, then, this is a worthy package from Criterion, offering an important movie a new opportunity to shine.
– Christopher Llewellyn Reed (@ChrisReedFilm)