NORTHSIDE FESTIVAL'S 2014 DIY FILM COMPETITION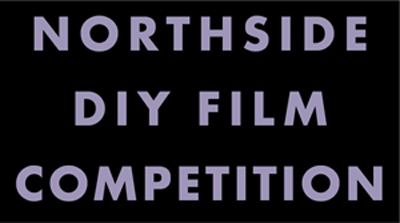 Though there are only five features in the Northside Festival's 2014 DIY Film Competition (screenings happen at Videology Monday June 16th through Thursday the 19th), and while none of those features clock in at even 80 minutes, they nonetheless reveal a present-day world that is flailing under crippling limitations both internally and externally imposed.
i hate myself :) (56m, Thursday 19th, 8:45pm) — In what might be the most extreme example of "self-imposed limitations" these eyes have ever encountered on screen, Joanna Arnow's cover-your-face-worthy i hate myself :) finds the 20-something filmmaker turning the camera on herself in increasingly demeaning ways to try to figure out why she puts up with so much bull-crap and can't seem to treat herself with the faintest modicum of self-respect. Call it brave or call it utterly humiliating, by the time Arnow films herself having sex with her proudly defiant ex-boyfriend and then sits her parents down to show them the footage, viewers will either be mesmerized or fuming at what they are witnessing. Watching this film alone was squirmingly uncomfortable enough that I truly cannot fathom what it must be like to watch it in a crowd and with the filmmaker in attendance. That's entertainment!
Human Geography (44m, Monday 16th, 9:30pm) — In a less punishing example of self-imposed barriers, Misha Spivack's Human Geography finds a Boston 20-something traveling to NYC to try to keep the stars aligned with the girl he likes, but all signs seem to be telling him that it wasn't meant to be. And while much of the plotting alludes to these forces being external, there remains a sense that if this well-intentioned young man had a little more self-confidence, he could be sitting in the driver's seat of his life as opposed to riding a meandering train. Human Geography is firmly lodged in "The New Talkies: Generation DIY" camp, a slight but honest work of naturalism that selfishly reminded me how glad I am to not be in my 20s anymore for pretty much every single reason.
Flood Tide (70m, Wednesday 18th, 7:00pm) — Someone should coin a term for the recent, steady wave of films that find young Americans self-consciously fleeing their privileged modern lives with the hopes of finding a deeper connection to the earth ("The Spoiled in Nature" maybe?). Todd Chandler's Flood Tide shares a kinship with Matthew Lessner's The Woods, Jordan Vogt-Roberts' The Kings of Summer, and Benjamin Dickinson's First Winter, yet this collaboration with the Swimming Cities of Switchback Sea differentiates itself by taking an experimental nonfiction approach to its material, making Flood Tide feel more like a visual tone poem than a straight-up "movie."
Natural Life (77m, Tuesday 17th, 7:00pm) — To read the description, Tirtza Even's Natural Life might initially appear to be another film devoted to barriers of the self-made variety. And yet, as this moving documentary introduces us to five individuals who committed crimes as teenagers and are serving sentences of life without parole, an omniscient socioeconomic presence begins to take shape. Yes, these crimes were committed by individuals who have taken responsibility for their actions, but Even shows us that none of these situations are cut-and-dry or black-and-white. Years later, these kids are still imprisoned, only now they are adults who are struggling to find some semblance of hope or meaning in their lives.
Ya Wooto (That's Just How It Is) (68m, Monday 16th, 7:30pm) — The only non-American inclusion in the competition, Jenny Cartwright's Ya Wooto (That's Just How It Is), presents a socioeconomic situation in which the main character's struggles are being guided by external forces. A portrait of the West African country of Burkina Faso, Ya Wooto is a sobering depiction of a community that has so many odds stacked up against it, it's a wonder anyone can smile. The film's main protagonist, a young man by the name of Sylvain, starts off wide-eyed and determined to work and save up enough money to leave the country, but by the film's conclusion, the world appears to be winning and Sylvain has turned to drinking to soften the edges of his frustration and pain.
— Michael Tully