VASHON ISLAND FILM FESTIVAL: DISPATCH 2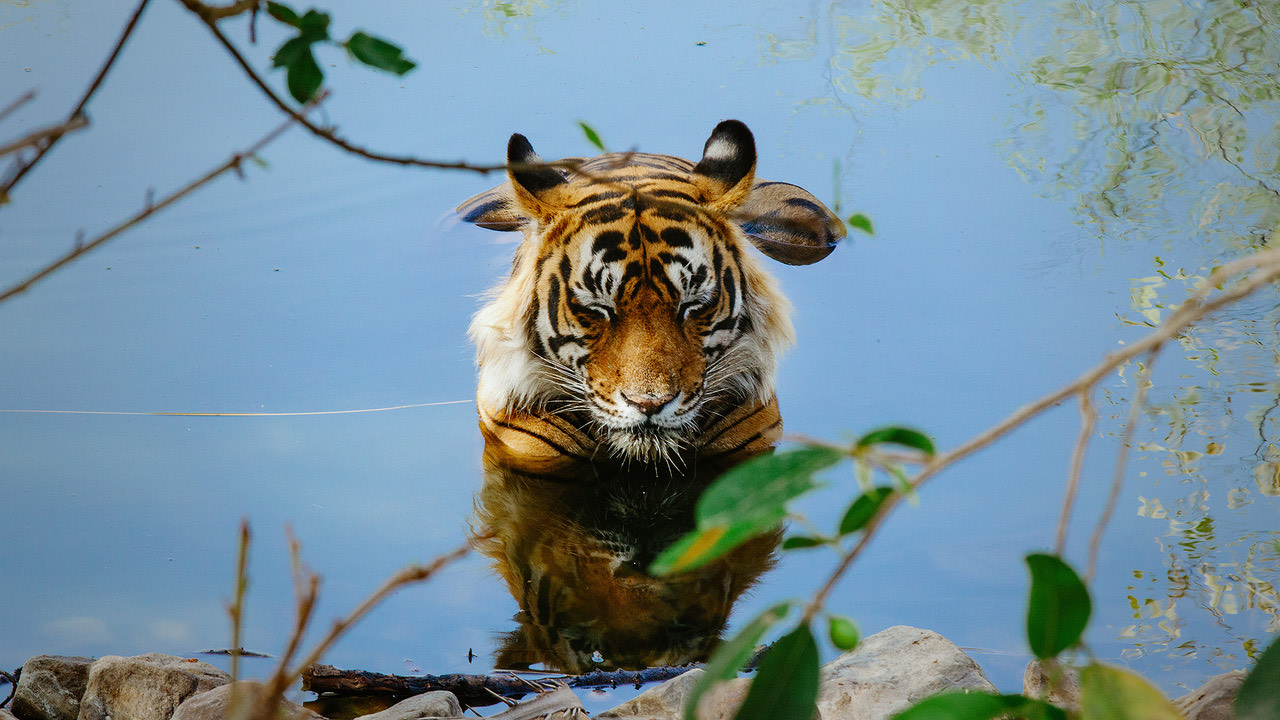 When I'm attending a small regional festival like the Vashon Island Film Festival, one of the things I like to do is take in the culture and community in which the fest is taking place. Vashon Island is a small community with a heavy tourist industry, and like many of the other tourist island destinations, the focus is on a lot of farm-to-table meals, bakeries with homemade pastries, and cutesy little shops to poke around in.
I mentioned previously that I'm staying on a farm here with two other press folks, in a sweet, homey little vintage farmhouse. Some days, the owners can make you a farm-fresh breakfast, so yesterday we took advantage of that. They delivered us a tray with our meal: a delish scramble made with farm-fresh eggs from the chickens running around the place, veggies from their organic garden, sausage and tortillas with a side of tasty salsa. So yum.
After that we headed into town to catch Tiger 24, a feature documentary about Ustad, a majestic tiger in a tiger preserve in India, who was removed from the preserve and put in a zoo after allegedly killing four people within the core "preservation" zone over a period of a few years.  
I liked this doc overall, primarily because I felt the filmmakers did a solid job of telling the story of Ustad and his mate Noor, and showing the impact Ustad's removal from his territory has had on him and his family. They also did a solid job of interviewing activists and academics on both sides of the debate about the fate of this majestic tiger, whose territorial instincts intersected with human desire to use the same space. 
It made for an interesting allegory on the broader impact of colonialism, and what happens to the natural order of things in a given geographical space when humanity expands its occupation and feels entitled to take over, kill other living creatures in the place, and then demonize those that were there first for fighting back. 
It wasn't lost on me while watching this film that this very island on which we are currently hanging out enjoying a film festival was once occupied by Vashon's Native people, the  sx̌ʷəbabš (meaning 'Swiftwater People"), who were forced from their ancestral lands  by colonizers, and were forcibly relocated to the Puyallup Reservation in 1855-56.  
Vashon is now a tourist destination, a year-round home for a lot of mostly-White-folks who are artists or farming the land or just looking to escape Seattle, and wealthy folks who have second (or third) homes on the island.  I'm noting this because I think it's also important to understand and acknowledge the history of why we, as a bunch of mostly White filmmakers and film lovers, are even on this beautiful island enjoying this festival to begin with. 
After Tiger 24, we went to lunch at a place called The Ruby Brink, which specializes in local beef and farm-to-table produce. I opted for a salad of delicious fresh greens topped with smoked chicken and tossed with apple cider vinaigrette. Following lunch, our group decided to take a quick drive around part of the island to see the beauty of this place outside of the town center. Vashon Island, like all of the Puget Sound, has phenomenal natural beauty that make it a great location for a destination fest.
We wound down the night at the post-screening soirée, which featured a DJ, and had another awesome conversation with some of the Juniper cast, who are so smart and charming. Also chatted up some of the locals about the fest, what they like about it and what they think it could become, which was an awesome way to wind down the day.
Today, more films and hopefully more fascinating conversations and delicious island food!
@VashonFilmFest on Facebook, Twitter, & Instagram
– Kim Voynar (@KVoynar)