How Problematic Programming Undermines your Entire Stance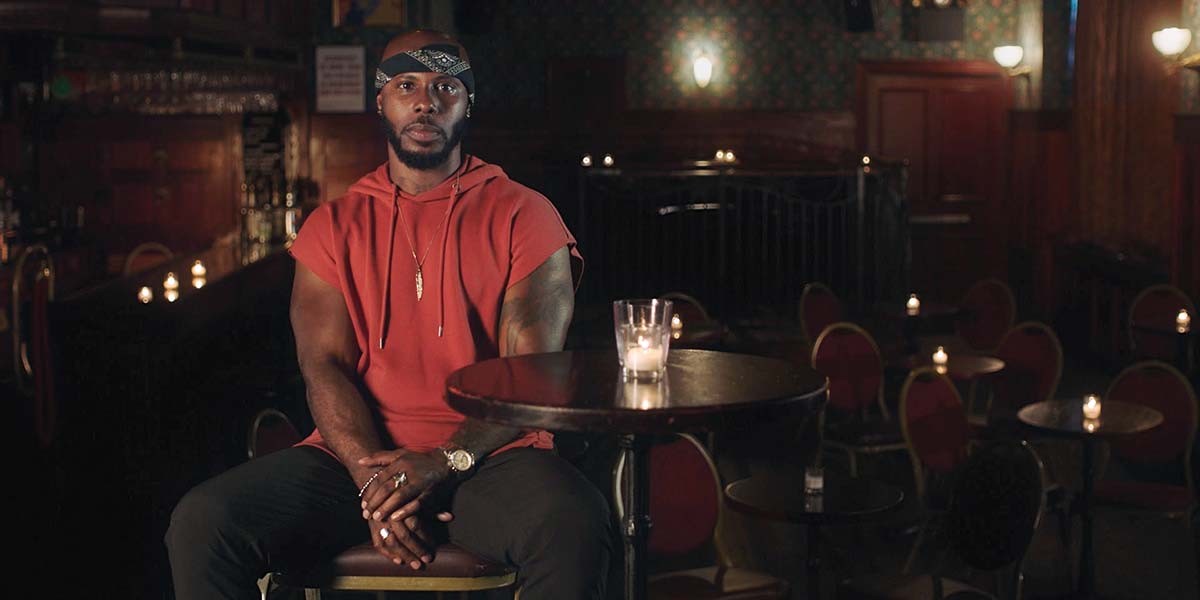 An op-ed by Melanie Addington & Bears Rebecca Fonte
"It's very, very important we put the stories in the hands of those who own those stories," Taika Waititi said at a past TIFF, but the clip has been used as the opening video before most of the screenings at the virtual fest in 2020. 
It is a worthy stance that TIFF has held onto with a significant focus on Indigenous stories and female-directed films and with great success. Some phenomenal global filmmaking has come through the (virtual) doors this year, but it was on day three of TIFF this year that buyer Bryan Glick noted one group is not feeling that same representation: the Transgender and Nonbinary community. 
Since 2015 five Trans feature stories showcased at TIFF have been led by cisgender actors with little transgender crew or support. This year's A Good Man, part of the TIFF Industry Selects titles (not an official selection) is the latest in the same type of non-inclusive programming. A problem that runs deeper once realizing mostly straight White actors take the roles of lesbian and gay characters.
We are writers for Hammer to Nail, but our day jobs include programming at various festivals, and we are aware of the importance of acting as gatekeepers. Yes, we recognize the myriad of complicated issues and discussions that go into a festival. But, the question must be posed: at what point in this industry do we stop programming problematic films? Is it rude to call out other festivals for their massive failure to see past their skin? Is it offensive not to? How can we challenge ourselves to recognize our blind spots? Melanie Addington is a disabled community member and often speaks out for blind spots in this area. Bears Rebecca Fonte is a member of the transgender community. The two decided to examine a critical issue after a Facebook post discussion with Bryan Glick. 
With Industry Conversations at this year's TIFF around the celebration around real representation and numerous panel discussions on authenticity rang somewhat hollow. While recognizing No Ordinary Man, an official selection about a trans jazz musician brought to life by trans filmmakers and actors, does significantly improve the programming style (and irony of discussing the erasure of Trans in media), it does not erase a long track record of insensitive programming and a lack of acknowledgment that they have yet rectify the situation.
"TIFF has consistently served as a platform to dehumanize trans and non-cis persons while almost never showcasing films made by and/or starring non-cis persons. Showing a film like No Ordinary Man does not negate the harm of recent fest entries such as Girl, The Assignment, 3 Generations, The Danish Girl, and this year's A Good Man, which are all horrifyingly problematic films. A Good Man stars a cis woman as a trans man who gets pregnant. Somehow in 2020, no one at TIFF saw this as a problem. To make matters worse, this year the fest has given a platform to transphobic director Halle Berry and notoriously homophobic Mark Wahlberg. The latter is not just the star but also a producer of Good Joe Bell, which is essentially a straight savior film," Glick shared. 
Glick highlighted that straight actors playing queer roles is also a popular awards bait and TIFF program. "As the largest premier fest in North America, TIFF can and must do better. While TIFF is not responsible for Oscar voting, they are responsible for their programming and PR. With no openly queer actors nominated for playing queer roles in the last decade, the industry and TIFF seem to say that being queer is only valid when it's performed by the majority straight cis world for the straight cis world. When most queer representation at the fest is from non-queer people, it provides an excuse for other fests to follow TIFFs lead," Glick said. "The cycle must end, and TIFF and all other film fests must be held accountable."
Glick's outrage seems to fall on deaf ears. The AU Review called A Good Man "an empathetic and understanding look into the life of a trans man," and Showbiz 411 declare cis actress Noemie Merlant "Stunning As a Trans Man Who Gives Birth." Although AU Review's Harris Dang suggests "understandably, some will take her casting to be an issue," and Showbiz 411 admits "I am out of my depth writing about trans anything, gender fluid issues," neither comments prevent them from raving about the film and Merlant's performance. If people (reviewers and programmers, especially) continue to accept cis-actors playing trans roles, why would anyone feel the need to change? And this film has already been honored by a selection at Cannes and would have premiered if not for the pandemic. 
That means people have been thinking about this film for months. No one has realized how utterly tone-deaf it is, even as black trans women are murdered by the dozens in America and worldwide. We have to fight for our right even to exist, to put your name behind a film that furthers the festival's history of queer-erasure, Fonte added. 
In the last decade, TIFF has showcased Antonio Banderas (Pain & Glory), Rami Malek (Bohemian Rhapsody), Timothy Chalamet (Call Me By Your Name), Eddie Redmayne (The Danish Girl), Benedict Cumberbatch (The Imitation Game), Melissa McCarthy (Can You Ever Forgive Me?), Olivia Colman (The Favourite), Rachel Weisz (The Favourite), Emma Stone (The Favourite)), Cate Blanchett (Carol),  Rooney Mara (Carol), Richard E. Grant (Can You Ever Forgive Me?), Jared Leto (Dallas Buyers Club), Christopher Plummer (Beginners).
In case you are unaware, none of these performers are queer. 
Since 2015 TIFF has sent cis-sexist films Girl (in which a man plays a trans woman in film where it ends with her cutting her penis off, The Assignment (an exploitation gender reassignment film), 3 Generations (where a woman plays a trans man in film from a transphobic director) and The Danish Girl (in which a man plays at being trans woman) on their festival and awards circuit. When a film plays TIFF, they leave with a badge of integrity, making them acceptable for other festivals to program.
Where is the line on supporting important stories and demanding as a gatekeeper accurate representation? When does one outweigh the other, and should it? On the one hand, the outsider perspective can be useful and instrumental in storytelling when used in conjunction with community feedback while on most outcomes, without that support it is problematic and harmful. 
In one case, supporting transphobic directors, showing films that cast cisgender actors in trans roles, and ongoing support of the same type of film must be examined. 
Bears Rebecca Fonte replied to Glick's post that "True representation is what we all want…until it is the slightest bit difficult. Would anyone let them get away with this if it was someone in blackface?"
Let me explain something to you (this is Bears Rebecca). When a cis-actor plays a trans character, the best they can hope to do is 'play at' being trans.  Maybe it's nailing a walk, as Eddie Redmayne does. But a trans actor doesn't have to play Trans, they can just play the circumstances of the character in the film. Just like Mickey Rooney could never truly understand what it meant to be Japanese when he portrayed Mr. Yunioshi in Breakfast at Tiffany's, Noemie Merlant cannot understand what it means to be a trans-man.
Apparently, in the program notes for Cannes, A Good Man director Marie-Castille Mention-Schaar claimed there were not many trans-masculine actors in France. You know what? Look harder. Or don't make the movie. I don't even feel this is a film you should be making in the first place. As a director, what has prepared you to tell the story of a trans-man? Do we really want to support the trans-equivalent of Green Book?
At least A Good Man tells a positive story. We are less than two years removed from Nicole Brending's incredibly transphobic Dollhouse winning the jury prize at Slamdance. At the time, I called it "a piece of cinematic filth that qualified as hate speech." I screamed at the top of my lungs (and on Facebook, Twitter, Instagram) that the film was transphobic but wielding the jury prize from Slamdance, and it kept getting programmed. Programmers need to do more.
It starts with representation. There is not one trans on the TIFF programming team. But they could pick up the phone and ask. I think I am the only trans programmer outside of a trans festival. But there are other trans people who are tastemakers. I (Bears Rebecca) pledge to raise my voice louder when I see queer-erasure and trans-erasure. I will champion authentic trans-stories made by trans artists, people like Sam Feder, Jake Graf, Sav Rodgers, and Isabel Sandoval. 
Recognizing we all have our blind spots, and none of us are faultless, as an ally, I (Melanie) pledge to do better and recognize the significant threat to trans lives if we continue to support queer cinema without authenticity. I urge other festivals to take up this pledge and acknowledge our faults in this area and demand change in our industry.