NYFF Picks For Monday September 29th: TONY MANERO and I'M GONNA EXPLODE
The public screenings for the 46th New York Film Festival are well underway. Todays H2N picks include:
Tony Manero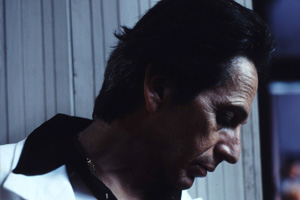 It's impossible for me to write a thorough review of Pablo Larrain's Tony Manero after only one viewing. The mere shock of the tone caught me off-guard, thrilling me viscerally but leaving me unable to dive into the film's many subtexts: political suffocation, cultural deformation, the murderous attraction of cinema. This is one of the more unique feeling films I have encountered in quite some time. If forced to make a recent comparison, Ronald Bronstein's Frownland comes to mind, but that doesn't express it exactly. Larrain veers from drama to comedy to violence while maintaining a consistent aesthetic tone—grainy 16mm fly-on-the-wall cinematography—and that is what makes it so complicated and so invigorating. Chances are Tony Manero won't see the light of day in an even limited theatrical way in the States, so be sure to catch it while you can.
(Tony Manero screens Monday the 29th at 9:15pm and Tuesday the 30th at 6pm. Go here for details.)
I'm Gonna Explode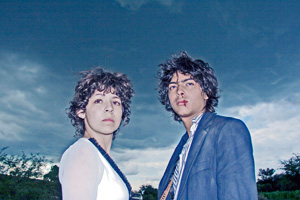 Gerardo Naranja's follow-up to Drama/Mex is a real treat. It's an interesting choice for Naranja to make Roman, the "hero," a son of privilege, for some viewers will find his rebellion frustrating. For others, his rebellion is a reaction to being raised in a privileged, hypocritical home. Naranja's most clever invention is to have his runaways camped out on the roof of Ramon's house—it's an anti-"lovers on the run" movie, if you will. When they are forced to hit the road, reality strikes, bringing a melodramatic end to the story. Naranja's justification for this third act turn of events makes sense, although the film does feel more conventional when it heads in this direction. Still, Naranja and his young actors bring the hyper-charged emotions of young love and adolescent frustration to colorful life, making I'm Gonna Explode one of the year's most exciting rides.
(I'm Gonna Explode screens Monday the 29th at 6pm. Go here for details.)