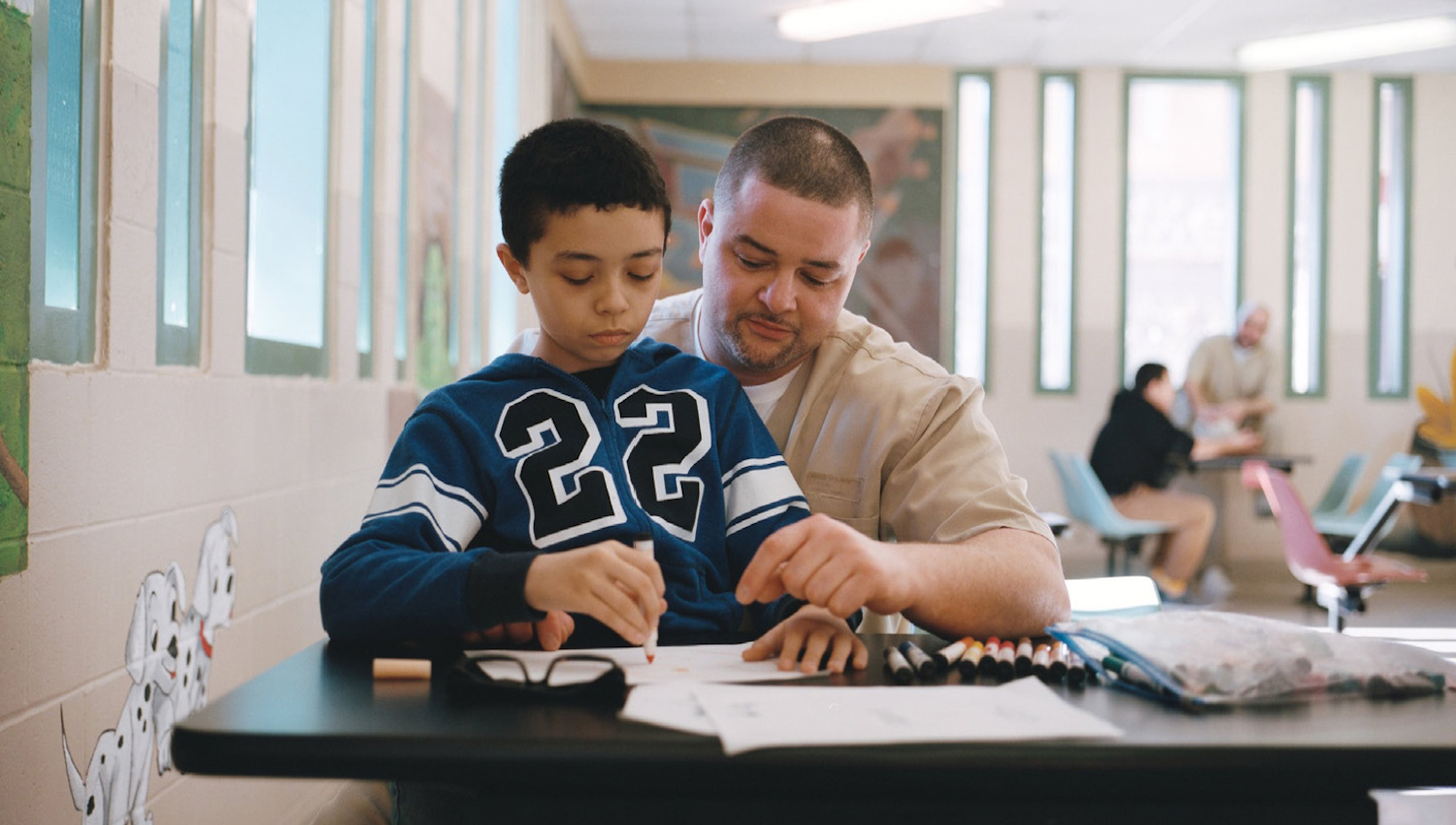 (After a successful festival run,Denali Tiller's documentary Tre Maison Dasan is currently playing public events throughout the United States. Like what you see here on Hammer to Nail? Why not pay just $1.00 per month to help keep us going?) 
From first-time documentary-feature director Denali Tiller comes a heart-rending portrait of three boys whose parents, when the film begins, are all incarcerated. Aged 13 (Tre), 11 (Maison) and 6 (Dasan), they come from different-enough backgrounds – and are, themselves, quite distinct the one from the other – that their outcomes, by the end, are far apart, but the similarity in starting points makes for a fascinating and deeply touching cinematic journey. Jail time affects not only those imprisoned, but also their family members, especially children, and whatever the initial crime that led to conviction, innocent people pay the price, as well. A movie made with amazingly intimate access to its subjects, Tre Maison Dasan examines the cost of punishment on the ones left behind.
The story takes place in Rhode Island. Dasan is the only child with a mother in prison. When we first meet him, he is living with relatives, growing up in the company of a sister-like young cousin, but soon thereafter, his mother is released. Though his subsequent life is not without challenges, his youth and natural vitality – coupled with Mom's return – bode well for the future. Or at least that's our best guess. Maison has some additional issues, including a diagnosis of Asperger's (which would now be referred to simply as autism spectrum disorder) and a mother who no longer lives in the state, having moved to California after Dad's imprisonment. Fortunately, there's Nana Shirley to love and take care of him, and his sharp intelligence and good (if parentless) home life seem to offer strong possibilities of success, as well.
And then there's Tre, the most unsettled of the three. As he approaches – and transitions into – puberty (the film is made over a number of years), he falls in and out of trouble with the law, himself, at one point even forced to wear an ankle bracelet. Though still very much a young boy, dissolving in tears during visits with Dad, he more and more adopts a tough-guy facade, mouthing off to his mother and breaking doors. Mom is a bit of a mess, herself, hardly able to manage her own problems (work, relationships, painkillers), much less those of a budding, angry adolescent. It's a recipe for future disaster, though anyone with even an ounce of empathy cannot but be moved by Tre's soulful, searching eyes seeking a way out from what he knows will not end well.
It's a remarkable film, powerful in its emotional content and profound in its criticism of a system that sets the next generation up for failure. Tiller doesn't waste time on absolving the parents of guilt – they are not, even by their own admission, innocent of their crimes – but rather focuses her attention entirely on the enormous obstacles that lie ahead for her subjects. I marvel at how all involved allowed her and her camera into their lives, so raw is the material, even to the point where I questioned, at one point, why the crew wasn't stopping Tre from making matters worse. Still, this cinematic proximity affords Tiller the opportunity to reveal the full complexity of the kids' lives, including moments of great humor, as well. We may cry, but we also laugh, mixing the bitter with the sweet in a dramatically powerful mix. Nonfiction filmmaking doesn't get much better than this.
– Christopher Llewellyn Reed (@ChrisReedFilm)
Like what you see here on Hammer to Nail? Why not pay just $1.00 per month via Patreon to help keep us going?