Tully's Sept/Oct '12 HTN Hiatus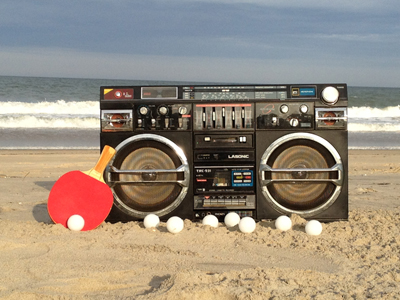 Dear Everybody,
When Corbin Day and Ted Hope hired me to be the head writer/editor at Hammer to Nail back in January of 2008, we all agreed that our stable of contributors should consist primarily of individuals who also dabble in film production in some way, shape, or form (I should add that producer Mike S. Ryan was instrumental in my landing this dream job). Because of this, HTN is inherently different from most other movie review sites, yet a sense of journalistic integrity remains when it comes to writing about my own filmmaking endeavors—as in, I should not/cannot/will not write about my movies at Hammer To Nail. Which makes this post a somewhat awkward one. Because, in this case, I kinda/sorta have to.
The point being: because of some long-time-coming-but-incredibly-good-fortune that has befallen me, I will be taking an official hiatus from HTN for the months of September and October. On November 1st, I will be back and ready to attack once again (if you've made a film, you can understand how refreshing it will be to watch and consider movies that are not my own after going to self-absorbed war for two months).
***HAVING SAID THAT, THIS DOES NOT MEAN THERE WON'T BE NEW POSTS AT HTN WHILE I'M GONE!***
The posting will simply be more sporadic. For example, Tom Hall will be attending the Toronto International Film Festival in early September, and we will have a handful of trusty contributors checking out the press-and-industry screenings at the New York Film Festival (yes, I am truly bummed to be missing the P&I screenings at this year's fest, as it's one of my very favorite things to do in the whole wide world). In addition to that, my hope is that contributors will still be uploading reviews of new theatrical releases, or conversations, or essays, or whatever else they deem appropriate, to the site.
I will likely be checking up on things every now and then, but I also think it's more responsible for me to consider myself M.I.A. from H.T.N. while I handle my behind-the-camera cinematic business. But fear not, I will be back soon, and I will be more devoted than ever! If you have any questions/concerns/anything, please contact us at [email protected]tonail.com and someone will hopefully be in touch.
Thanks for understanding. Now, it's time to get back to work.
Sincerely,
Mike T.