SXSW '13: MIKE S. RYAN'S WRAP-UP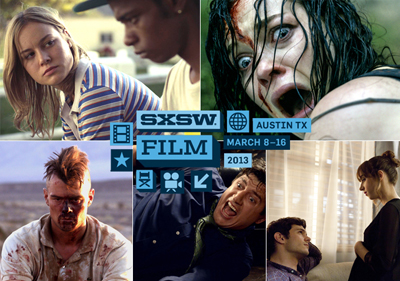 Yes, it wasn't a great year at SXSW, for a few reasons. I heard from several filmmakers that Tribeca's new Artistic Director Frederic Boyer was extremely aggressive in approaching filmmakers who submitted to SXSW in pleading with them to bypass Austin and wait for Tribeca. This type of poaching is really a shame, and I feel sorry for true indie films that fell for the Tribeca pitch because they will be lost in the red carpet glitz that is typically the soulless Manhattan Tribeca vibe. Unless, of course, this year marks some sort of new approach for Tribeca, which I hope will be the case.
Another issue, as Tully pointed out in his wrap-up, was that Sundance also presented their first aggressively curated NEXT Section; consequently, many of the best films at Sundance were from Texas and in reality should have had their North American Premieres at SXSW. Computer Chess was my favorite film at Sundance and I still think of that as a SXSW film.
The last big problem this year was that the Alamo Drafthouse screens on South Lamar were lost due to condo infestation. Replacement screens were set up in a couple of performance theaters, but the sound at the biggest one, The Topfer, was so bad that I heard viewers were trying to avoid all screenings at that theater. It was a scramble just to see films spread out at various theaters, combined with the computer corporate suits clogging the streets downtown, so it was a bit of a drag of a year. Again, I wish music could share the overlap with the tech dweebs and let film come after the suits and wannabe Steve Jobs drones have left town and maybe the hotel room prices could settle to something more reasonable.
As for the films, I sat through way too many mediocre-to-bad North American fiction premieres. Overall, besides the Festival Favorites section, I thought the most focused and best section this year was Midnighters. Xan Cassavettes' Kiss of the Damned was the strongest first film that had a North American premiere (my full review will be posted next week, in conjunction with the film's pre-theatrical VOD release). It was head and shoulders—in guts and personality—above most every other first film I saw. I was not a fan of the award winning Short Term 12, which I found to be slathered in mind-numbing wall-to-wall generic score and which felt as fake as a Mod Squad episode. At least to me, it seemed utterly sincere but at the same time completely false due to its direction.
Out of the 18 films that I saw, here are my faves: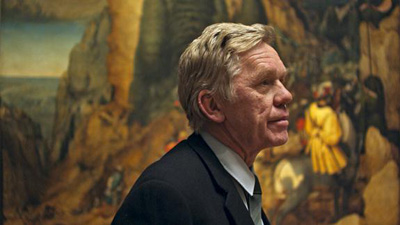 Museum Hours (Jem Cohen, 106m) — I absolutely loved this hybrid fiction/documentary about the Kunst Art Museum in Vienna, one of the best places to see the paintings of Brueghel. The film follows a Canadian woman (Mary Margaret O'Hara) who must go to Vienna to visit a dying aunt and she makes friends with an older museum guard (Bobby Sommer). Using, in part, interior monologue voice-over, we hear his thoughts about paintings, life and his city. We also watch the couple experience the city together and share their mutual perceptions about their middle-aged lives. Ultimately, Museum Hours is about the space between youth and old age, desire and being, and, most importantly, intent and meaning as in regards to the interpretation of art. It's a fantastic personal film that pulls together many different formal tropes into a focused lyrical exploration of a physical place and a philosophical state of inquiry.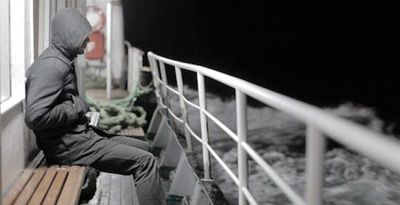 Zayiat (Halil Deniz Tortum, 62m) — Halil Deniz Tortum is Turkish but went to college at Bard and is obviously steeped in art film history. Zayiat is a coming-of-age story, structurally, but is visually very much off the grid, feeling at times like a more abstract version of Nuri Bilge Ceylan's Distant. We follow behind our young hero as he trudges through dark, foggy and snowy back streets in Istanbul and sit with him as he hovers at the edge of the ferry traversing the Bosphorus. It's a moody first-person meditation that is exciting in part because you can feel the filmmaker wrestling with the basic formal elements of story and character through camera placement. Personally, I have really lost patience watching films whose directors just assume that the camera should be pointed at an actor because he is the one talking at a particular moment, so watching a film in which the search for form was part of the character's search for meaning and place was quite refreshing.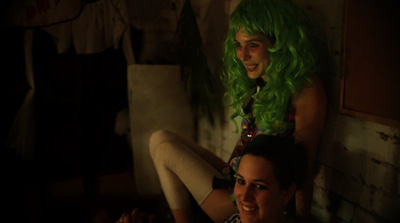 Fuck For Forest (Michal Marczak and Lukasz Grudzinski, 86m) — This is another personal and gutsy fiction/doc hybrid that didn't take its form for granted, which follows a small group of trickster-like young long-haired tattooed hippies as they raise money by running a porn site whose proceeds go to a fund to save forests. At times, the footage seems to be staged, but the characters are all real and the film is on the surface a documentary, complete with PBS-style narration that feels like the voice of reason trying to explain the tribal rites of a cannibal cult. The filmmaking though is quite obviously motivated and driven less by the subject and more by the directors' quest for meaning and I quickly realized that the film was inspired more by Bunuel's faux-doc Land Without Bread than a straight work of cinema verite. The second half, where the group's intent is challenged and questioned on a trip to the remote Amazon, modulates the whole endeavor to a place beyond straight doc. Again, a fascinating film because you can feel the directors' questioning voice moving in and amongst their subjects' quest for truth. Proof yet again that the faux-doc/fiction hybrid form is one that continues to prove fertile ground for exploration.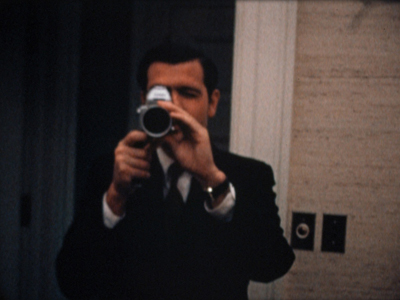 Our Nixon (Penny Lane, 85m) — Culled from over 200 rolls of super 8 footage shot by Nixon white house youngsters Haldeman, Ehrlichman and Chapin, Our Nixon is a breezy view of the whole Nixon presidency. Composed of silent super 8 home video footage, it is augmented by audio clips from the infamous Nixon office and phone tapes, as well as '80s era looking-back interviews with the key players. The film doesn't dodge the fact that Nixon was a paranoid, twisted caveman, but at the same time it's told from a light-hearted open perspective that only could be rendered by someone who wasn't alive at the time. Ultimately, Our Nixon makes us nostalgic for a time before all politicians became savvy, self-conscious manipulators of media. There is a warm glow to the revelry in seeing and hearing politicians dabbling with media before they grasped its true explosive power and use.
Euphonia (Danny Madden, 53m) — A welcome diversion from this year's seemingly countless amount of banal, tepid fiction features, Euphonia uses a hyper-consciousness of sound to be its core dramatic element. We experience a high school boy's exploration of summer expand through his use of a sound recorder as a reality filtration device. Euphonia seems as much inspired by Coppola's The Conversation as with Vertov's Man With A Movie Camera.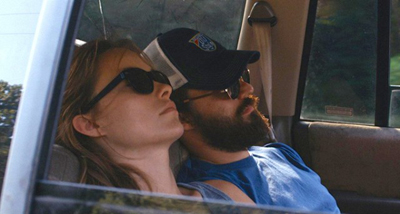 Drinking Buddies (Joe Swanberg, 90m) — The current Mad Men-era style of heavy alcohol consumption via high proof craft beers and artisanal liquors is gently poked at in Joe Swanberg's new ensemble romance drama. Set in a Chicago microbrewery, the film follows the flirty relationship between the head brewer (Jake Johnson) and office manager (Olivia Wilde). A perfect snapshot of today's anti-corporate hipster/yuppie entrepreneurs (or as I like to call them: hupsters), Drinking Buddies deftly bounces between two couples without drilling down too deep on any one side. Fantastic acting, cinematography and overall solid production values make this Swanberg's best film.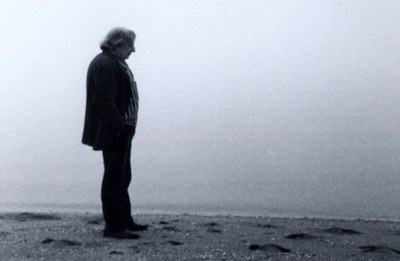 First Cousin Once Removed (Alan Berliner, 78m) — I went to this documentary because I am a fan of its subject, the poet Edwin Honig. So I was sideswiped and shocked when I got a pretty amazing and devastating cinematic portrait of a rich life compressed. Using five years of Honig's deathbed ruminations as he slips deeper into an Alzheimer's fog, this film is a testament to cinema's most powerful quality to shrink a whole life's essence into 80 minutes. The fact that the compression is done through the control and guidance of its subject as he slips away makes it all the more dramatic.
— Mike S. Ryan